World's Poorest Countries Facing Collapse Over China Loans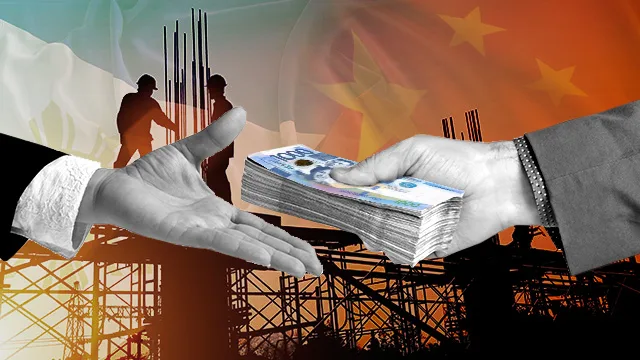 A dozen poor countries are facing economic instability and even collapse as a result of hundreds of billions of dollars in foreign loans, the most of which are from China, the world's largest and most unforgiving government lender.
According to an Associated Press investigation of a dozen of the most indebted countries to China, including Pakistan, Kenya, Zambia, Laos, and Mongolia, repaying that debt is eating an increasing portion of the tax money needed to keep schools open, provide energy, and pay for food and fuel.
And it's depleting the foreign currency reserves that these countries rely on to pay interest on their loans, leaving some with only months until the money runs out.
Behind the scenes, China's unwillingness to forgive debt and its extraordinary secrecy about how much money it has loaned and on what circumstances has prevented other large lenders from stepping in to assist. On top of that, it was recently discovered that borrowers were obliged to deposit funds in concealed escrow accounts, effectively pushing China to the front of the queue of creditors to be paid.
Countries in the AP's analysis received up to 50% of their foreign loans from China, and most spent more than a third of their government revenue on debt repayment.
Zambia and Sri Lanka have already gone into default, unable to make even interest payments on loans used to build ports, mining, and power facilities.
Millions of textile workers in Pakistan have been laid off because the country has too much foreign debt and cannot afford to keep the lights on and the machines operating.
In Kenya, the government has withheld payments from thousands of civil servants in order to save money to pay off foreign loans. Last month, the president's main economic adviser tweeted, "Salaries or default?" Choose your poison."
Since Sri Lanka's default a year ago, 500,000 industrial jobs have been lost, inflation has reached 50%, and more than half of the country's population has plunged into poverty in several areas.
Experts believe that unless China softens its position on lending to poor countries, there will be another wave of defaults and political upheavals.
"The clock has struck midnight in much of the world," said Harvard economist Ken Rogoff. "China has moved in and left this geopolitical instability, which may have long-term consequences."
A case in point is Zambia, a landlocked country of 20 million people in southern Africa that has borrowed billions of dollars from Chinese state-owned banks to build dams, trains, and highways during the last two decades.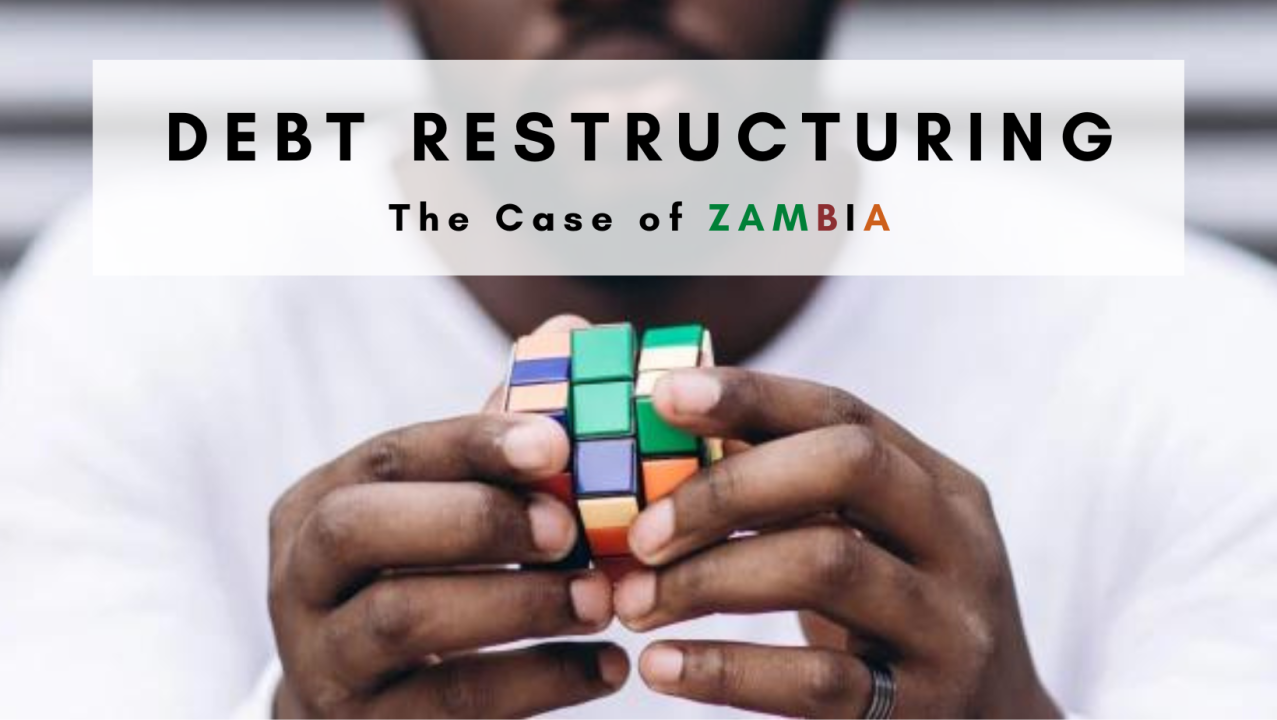 The loans strengthened Zambia's economy, but they also increased foreign interest payments to the point where the government had nothing left over, forcing it to decrease spending on healthcare, social services, and seed and fertiliser subsidies to farmers.
In the past, huge government lenders like the United States, Japan, and France would work out accords to forgive some debt, with each lender fully revealing what they were due and on what terms so no one felt duped.
But China did not follow the guidelines. It initially refused to participate in global discussions, negotiating independently with Zambia and insisting on confidentiality that banned the country from disclosing the specifics of the loans or whether China had discovered a method of muscling to the front of the repayment queue.
In the midst of this chaos in 2020, a number of non-Chinese lenders declined Zambia's frantic request to halt interest payments, even for a few months. This denial increased the drain on Zambia's foreign cash reserves, a cache of primarily US dollars used to pay interest on loans and purchase major commodities such as oil.
By November 2020, Zambia had ceased paying the interest and defaulted, thereby locking it out of future borrowing and triggering a vicious circle of budget cuts and worsening poverty.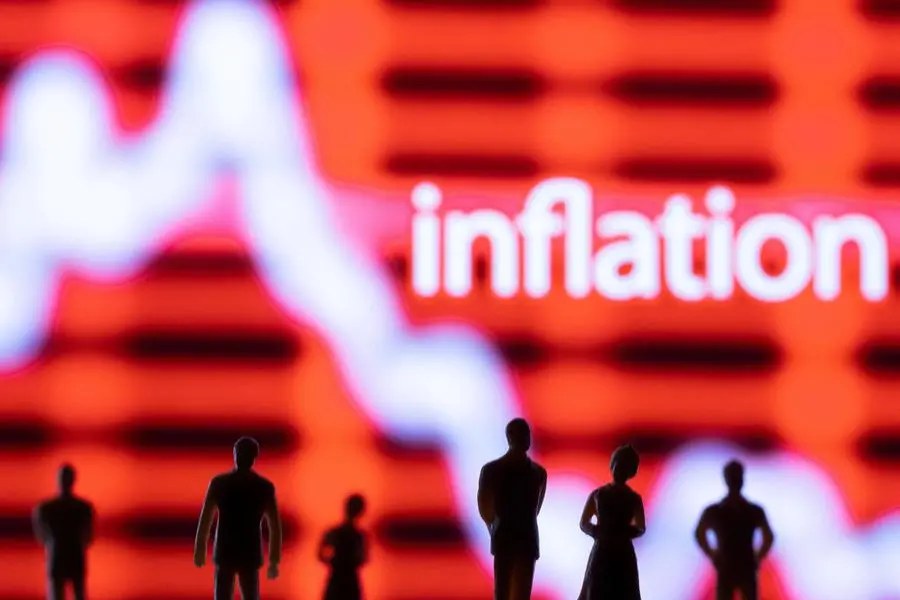 Zambia's inflation has subsequently risen by 50%, unemployment has reached a 17-year high, and the country's currency, the kwacha, has lost 30% of its value in just seven months. According to the United Nations, the number of Zambians who do not have enough food has nearly tripled this year, reaching 3.5 million.
"I just sit in the house thinking about what I'm going to eat because I don't have any money to buy food," said Marvis Kunda, a blind 70-year-old widow in Zambia's Luapula province whose welfare benefits had lately been reduced. "Sometimes I only eat once a day, and if no one remembers to bring me food from the neighbourhood, I just go hungry."
A few months after Zambia defaulted, analysts discovered that it owed $6.6 billion to Chinese state-owned banks, which was more than double what many thought at the time and accounted for around one-third of the country's entire debt.
"We're flying blind," said Brad Parks, executive director of AidData, a William & Mary research lab that has discovered thousands of hidden Chinese loans and supported the AP in its investigation. "When you look under the couch cushions, you suddenly realise, 'Oh, there's a lot of stuff we missed.'" In reality, things are considerably worse.'"
China's refusal to accept large losses on hundreds of billions of dollars owed, as advocated by the International Monetary Fund and World Bank, has placed many countries on a treadmill of paying back interest, stifling economic growth that might help them pay off the debt.
Foreign cash reserves have fallen in ten of the dozen countries studied by AP, falling by an average of 25% in a year. In Pakistan and the Republic of Congo, they have dropped by more than half. Without a bailout, numerous countries have only a few months of foreign currency to pay for food, fuel, and other necessities. Mongolia has eight months remaining. Pakistan and Ethiopia each have roughly two.
"As soon as the financing taps are turned off, the adjustment takes place right away," said Patrick Curran, senior economist at Tellimer. "The economy shrinks, inflation rises, and food and fuel become unaffordable."
Mohammad Tahir, who was let off from his work at a textile mill in the Pakistani city of Multan six months ago, says he has considered suicide because he can no longer bear seeing his family of four go to bed without meals night after night.
"I've been facing the worst kind of poverty," said Tahir, who just learned that Pakistan's foreign cash reserves had been drained to the point that he could no longer purchase raw materials for his manufacturing. "I have no idea when we would get our jobs back."
Foreign currency shortages, rising inflation, surges in unemployment, and widespread hunger have occurred in poor countries before, but not to the extent seen in the last year.
Along with the normal combination of government ineptitude and corruption, two unexpected and disastrous events have occurred: the war in Ukraine, which has sent food and oil prices skyrocketing, and the U.S. The Federal Reserve's decision to raise interest rates for the tenth time in a row, the most recent being this month. As a result, variable rate loans to countries have become significantly more expensive.
All of this is upsetting domestic politics and strategic partnerships.
Honduras, which is severely in debt, cited "financial pressures" in its decision to establish formal diplomatic ties with China and terminate those with Taiwan in March.
Pakistan was so desperate to avoid more blackouts last month that it agreed to buy discounted oil from Russia, breaking ranks with the US-led campaign to cut off Vladimir Putin's coffers.
Rioters rushed into the streets of Sri Lanka last July, torching the residences of government officials and storming the presidential palace, forcing the country's leader to escape the country due to onerous treaties with China.
In a statement to the Associated Press, the Chinese Ministry of Foreign Affairs refuted the notion that China is an unforgiving lender and reiterated past statements blaming the Federal Reserve. It stated that if it is to comply with IMF and World Bank demands to cancel a portion of its loans, then so should those multilateral lenders, whom it regards as US proxies.
"We call on these institutions to actively participate in relevant actions in accordance with the principle of 'joint action, fair burden' and make greater contributions to assist developing countries in weathering the storm," the ministry said in a statement.
China claims it provided help through prolonged loan maturities and emergency loans, as well as being the largest contributor to a programme that temporarily suspended interest payments during the coronavirus outbreak.
It also claims to have forgiven 23 no-interest loans to African countries, while AidData's Parks claims that these loans are primarily from two decades ago and represent less than 5% of the total amount lent.
According to numerous news reports, at high-level meetings in Washington last month, China considered withdrawing its demand that the IMF and World Bank cancel loans in exchange for agreements to providing grants and other assistance to distressed countries. However, no announcement has been made in the weeks following, and both lenders have expressed irritation with Beijing.
"My view is that we have to drag them — maybe that's an impolite word — we need to walk together," IMF Managing Director Kristalina Georgieva said earlier this month. "Because if we don't, there will be catastrophe for many, many countries."
The IMF and World Bank argue that paying losses on their loans would shatter the customary playbook for dealing with sovereign crises, which gives them preferential treatment because, unlike Chinese banks, they already lend at low interest rates to assist fragile countries recover. However, the Chinese foreign ministry underlined that the two multilateral lenders have already defied the norms.
As the clock ticks down, some authorities are pleading for concessions.
Former debt official at Pakistan's Ministry of Finance, Ashfaq Hassan, claimed his country's debt burden is too big and time is running out for the IMF and World Bank to hold out. He also demanded concessions from private investment funds that made loans to his country by acquiring bonds.
"Every stakeholder will have to get a haircut," Hassan predicted.
One encouraging sign: the IMF approved a $3 billion loan for Ghana on Wednesday, implying that creditors are hopeful of reaching an agreement.
China has also resisted the notion, popularised by the Trump administration, that it has engaged in "debt trap diplomacy," in which it has plagued countries with loans they cannot afford in order to seize ports, mines, and other critical assets.
Experts who have thoroughly researched the topic have sided with Beijing on this point. Chinese credit has come from dozens of mainland institutions and has been far too random and sloppy to be coordinated from the top.
They argue that Chinese banks are not accepting losses because the timing is poor, since they face significant losses as a result of imprudent real estate lending in their own nation and a significantly weakening economy.
However, analysts are eager to point out that a less sinister Chinese influence is no less frightening.
"There is no single person in charge," Teal Emery, a former sovereign loan analyst who now operates Teal Insights, said.
"They're kind of making it up as they go along," says AidData's Parks of Beijing. There is no grand plan."
Parks deserves a lot of credit for bringing China's hidden debt to light, despite having to deal with a slew of hurdles, obfuscations, and outright lies from the autocratic regime during the last decade.
The hunt for Parks began in 2011, when a top World Bank economist asked him to take over the job of investigating Chinese loans. Within months, Parks and a few colleagues used internet data-mining tools to find hundreds of loans that the World Bank was unaware of.
China was scaling up financing at the time as part of its $1 trillion "Belt and Road Initiative" to secure supplies of vital minerals, win allies abroad, and profit from its US dollar holdings. Many developing countries were keen to obtain US funds in order to construct power plants, highways, and ports, as well as expand mining activities.
However, after a few years of simple Chinese government loans, those countries found themselves significantly in debt, and the optics were bad. They concerned that piling new debts on top of previous ones would make them appear reckless to credit rating agencies, making future borrowing more expensive.
As a result, China began establishing shell firms for some infrastructure projects and lending to them instead, allowing heavily indebted countries to avoid incurring new debt. Nobody would be any wiser if the loans were backed by the government.
For example, in Zambia, a $1.5 billion loan from two Chinese banks to a shell company to build a massive hydroelectric dam went unreported for years.
Chinese financing of $4 billion to help build a railway in Indonesia likewise did not appear on public government accounts. That all changed years later, when the Indonesian government was forced to bail out the railway twice because it was $1.5 billion over budget.
"When these projects go bad, what was advertised as a private debt becomes a public debt," Parks explained. "There are projects like this all over the world."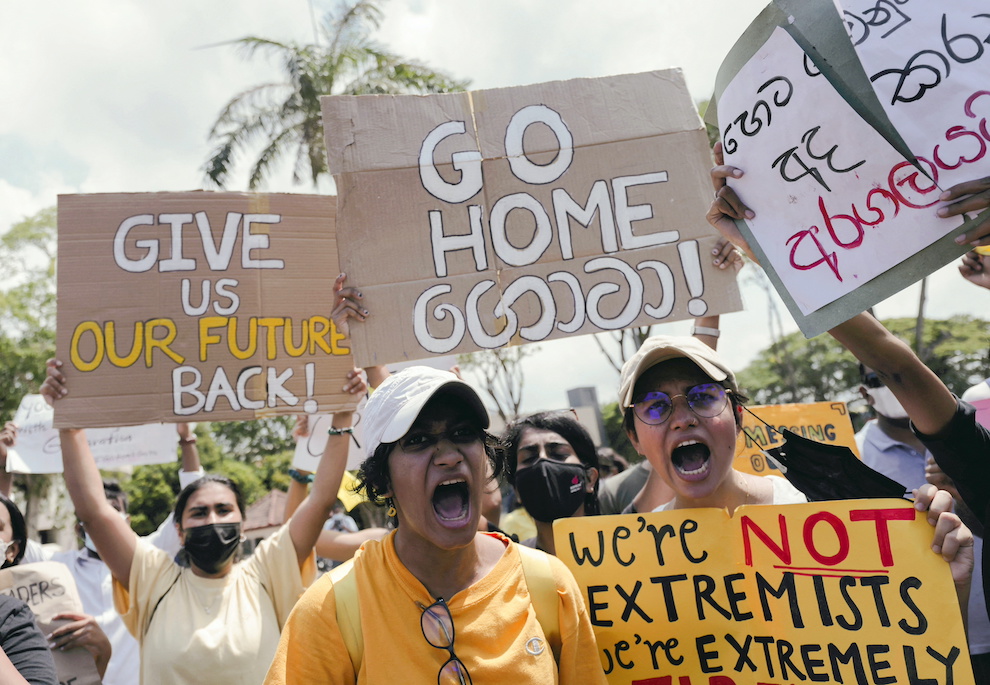 In 2021, a decade after Parks and his colleagues began their investigation, they had accumulated enough material for a game-changing discovery: at least $385 billion in secret and unreported Chinese debt in 88 nations, many of which were in far worse shape than anybody had previously realised.
Among the revelations was that China offered a $3.5 billion loan to Laos to establish a railway system, which would require about a fourth of the country's yearly GDP to repay.
Another AidData study released around the same time said that many Chinese loans go to projects in areas of countries favoured by influential politicians, and that this occurs regularly shortly before crucial elections. Some of the structures constructed made no economic sense and were filled with flaws.
In Sri Lanka, a Chinese-funded airport built in the president's hometown, away from the majority of the country's population, is so underutilised that elephants have been sighted roaming its runway.
Cracks are surfacing in hydropower plants in Uganda and Ecuador, where the government received judicial clearance in March for corruption charges related to the project against an exiled former president.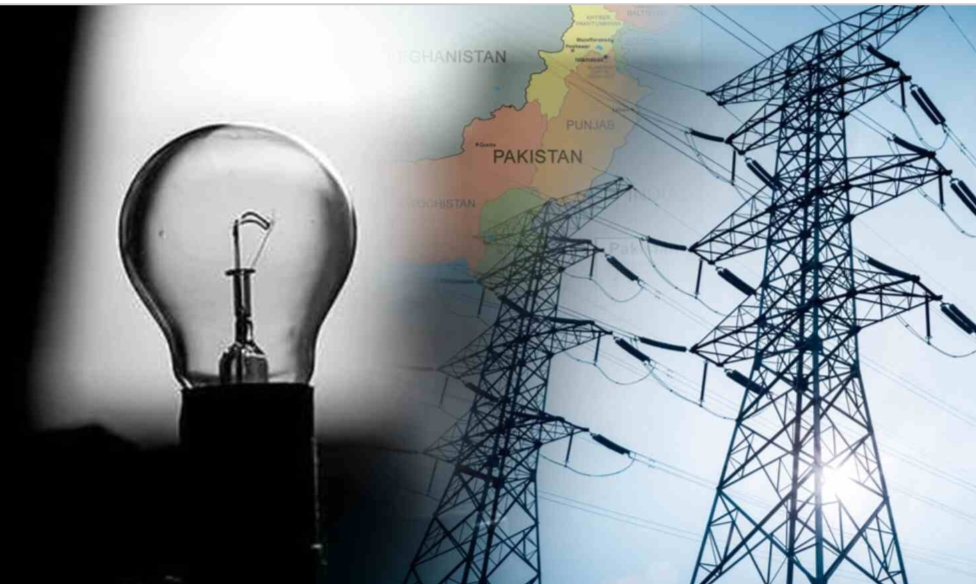 A power plant in Pakistan has to be shut down due to the risk of it collapsing. Due to poor planning and a lack of funding, the final critical miles of a railway in Kenya were never built.
As Parks went deeper into the loans, he discovered something troubling: clauses requiring borrowing countries to deposit US dollars or other foreign currencies in secret escrow accounts that Beijing might confiscate if they stopped paying interest on their loans.
In effect, China had jumped to the front of the queue to be paid without the knowledge of other lenders.
Parks disclosed in Uganda that a loan to develop the main airport had an escrow account that might store more than $15 million. A legislative investigation chastised the finance minister for consenting to such terms, with the chief investigator recommending that he be punished and imprisoned.
Parks is unsure how many such accounts have been established, but governments insisting on any kind of collateral, let alone hard cash collateral, is uncommon in sovereign financing. Their very presence has shook non-Chinese banks, bond investors, and other lenders, making them loath to accept less than they are owed.
"The other creditors are saying, 'We're not going to contribute anything if China is, in effect, at the head of the payback line," Parks explained. "It causes paralysis." Everyone is assessing one another and wondering, "Am I going to be a chump here?"'"
Meanwhile, Beijing has engaged in a new type of secret lending, adding to the confusion and distrust. Parks and colleagues discovered that China's central bank has been effectively lending tens of billions of dollars via what appear to be typical foreign currency exchanges.
Foreign currency exchanges, known as swaps, allow governments to essentially borrow more frequently used currencies, such as the US dollar, to fill temporary gaps in foreign reserves. They are designed for liquidity, not construction, and have a limited lifespan of a few months.
However, China's swaps are similar to loans in that they continue for years and have higher-than-normal interest rates. Furthermore, they do not appear on the books as loans that would add to a country's total debt.
For years, Mongolia has taken out $1.8 billion in such swaps yearly, an amount equal to 14% of its annual economic output. For years, Pakistan has received roughly $3.6 billion in aid, while Laos has received $300 million.
The swaps can help prevent default by replenishing currency reserves, but they pile more loans on top of old ones and can exacerbate a collapse, similar to what happened in the run-up to the 2009 financial crisis when U.S. banks continued to offer ever-larger mortgages to homeowners who couldn't afford the first one.
Some impoverished countries straining to repay China are now locked in a financial limbo: China will not accept losses, and the IMF will not grant low-interest loans if the money would only be used to pay interest on Chinese debt.
It has been more than a year since IMF rescue packages were agreed in so-called staff-level agreements for Chad and Ethiopia, but nearly all of the money has been withheld as negotiations among its creditors continue.
"You've got a growing number of countries that are in dire financial straits," Parks said, blaming it partly on China's astounding rise in a generation from net beneficiary of foreign aid to the world's largest creditor.
"Somehow, they've managed to do all of this out of public view," he explained. "So we'll never be able to solve these crises unless people understand how China lends and how its lending practises work."