Canadian High School Teacher Famous for Prosthetic Z-Cup Breasts Returns to Classroom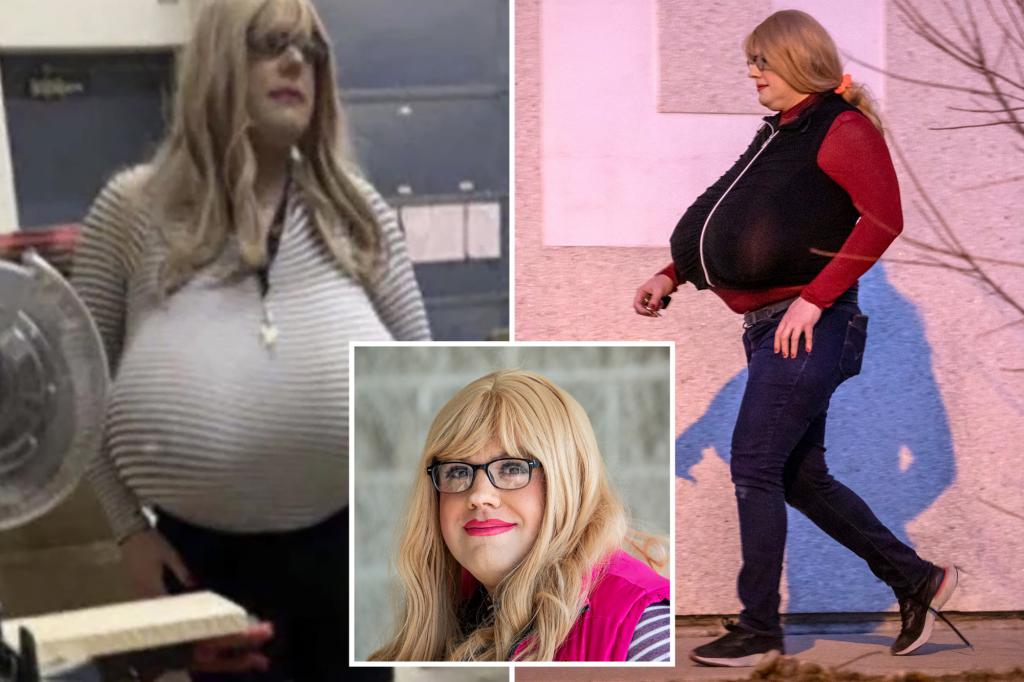 An Oakville Trafalgar High School teacher in Ontario, Canada who became famous for donning huge prosthetic Z-cup breasts to class is supposedly making a comeback.
Kayla Lemieux has claimed to be suffering from "Gigantomastia," a "rare condition" in which one's breasts "become excessively large," according to the Cleveland Clinic. Lemieux, who used to identify as a man, has apparently been seen in public without the prosthetic breasts.
Lemieux received severe criticism while teaching at Oakville-Trafalgar High School in Canada last year, and he was eventually placed on paid long-term leave. Now according to the Toronto Sun, Lemieux will now attend Nora Frances Henderson Secondary School in Hamilton, Ontario for the upcoming school year as a high school shop teacher.
The Toronto Sun obtained a memo in which Principal Tom Fisher stated that the Hamilton-Wentworth District School Board had "an obligation to uphold individual rights and treat everyone with dignity and respect."
"Should the school be subject to any disruptions or protests; we are committed to communicating with you as openly and frequently as possible to ensure student safety – and to share any operational plans," the memo read.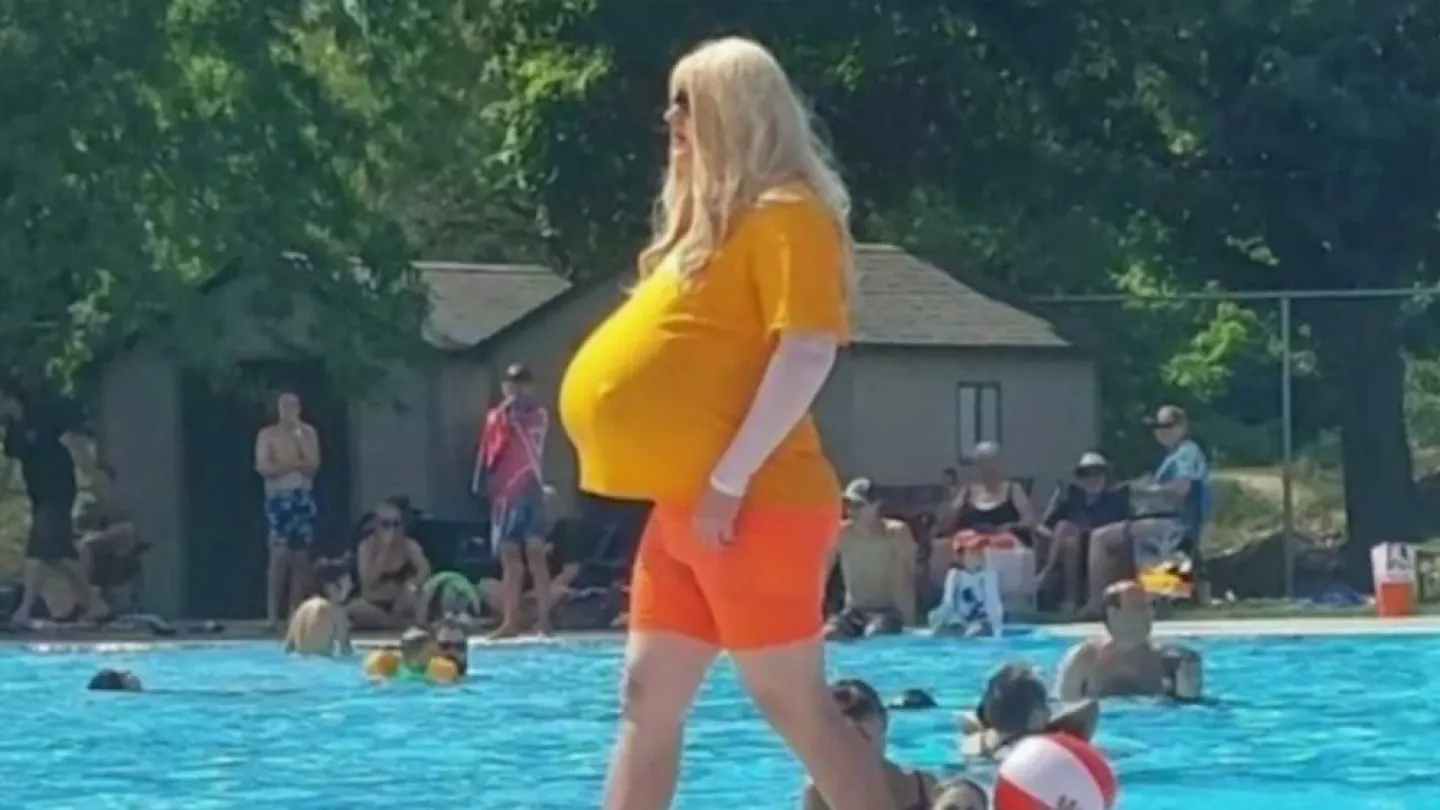 The principal is also preparing special arrangements, such as "having students enter and exit the building using assigned doors at entry and dismissal" and "locking exterior doors during school hours, only using the front main doors during school hours" to combat potential backlash, according to the Toronto Star.
Because of potential security issues, the note also asked parents to "email or call before coming to the school if they wish to visit to speak to an employee."
The high school principal did not specifically name Lemieux, but did inform parents that an incoming school teacher had "recently been the subject of public attention, pertaining to their gender expression, while teaching at a different community."
A poll on the Toronto Sun website asked readers if "Lemieux should be returning to a high school classroom," and as of Monday morning, 96% of nearly 8,000 voters replied "no."
The principal also stated that the school is "committed to maintaining a professional environment that is safe, inclusive, and conducive to their learning," according to the Sun.
"Our first and foremost priority is the success of our students," Fisher stated.
"In accordance with HWDSB policy and privacy legislation, we cannot disclose personal information identifying individual employees," the Hamilton-Wentworth District School Board said when asked for comment by Fox News Digital.
In an interview last year, Lemieux rejected allegations that the breasts were phoney.
"I don't have prosthetic breasts." "These are genuine," Lemieux confirmed to The New York Post. "My condition is known as Gigantomastia, which is also known as Macromastia or breast hypertrophy."
Gigantomastia is a medical condition characterized by the excessive growth of breast tissue in females. It's a rare disorder that leads to the development of abnormally large breasts. This condition goes beyond what is considered normal breast size and can cause physical discomfort, pain, and even psychological distress due to the social and physical challenges it presents.
Gigantomastia can occur during puberty, pregnancy, or other hormonal changes. The exact cause of gigantomastia is not always well understood, but it's believed to be related to hormonal imbalances, particularly an increased sensitivity of breast tissue to hormones like estrogen and progesterone.
The treatment for gigantomastia often depends on the underlying cause and the severity of the condition. Conservative approaches may involve pain management, physical therapy, and supportive garments to alleviate discomfort. In more severe cases, surgical intervention may be necessary to reduce the size of the breasts and improve the patient's quality of life.
It's important for individuals experiencing symptoms of gigantomastia, such as extremely large and heavy breasts causing pain and discomfort, to seek medical attention. A medical professional can provide an accurate diagnosis and recommend appropriate treatment options based on the individual's specific situation.
Tucker Carlson Outs School Teacher and Fake Breasts