Biden Administration Takes Aim At Predatory Colleges With Gainful Employment Rule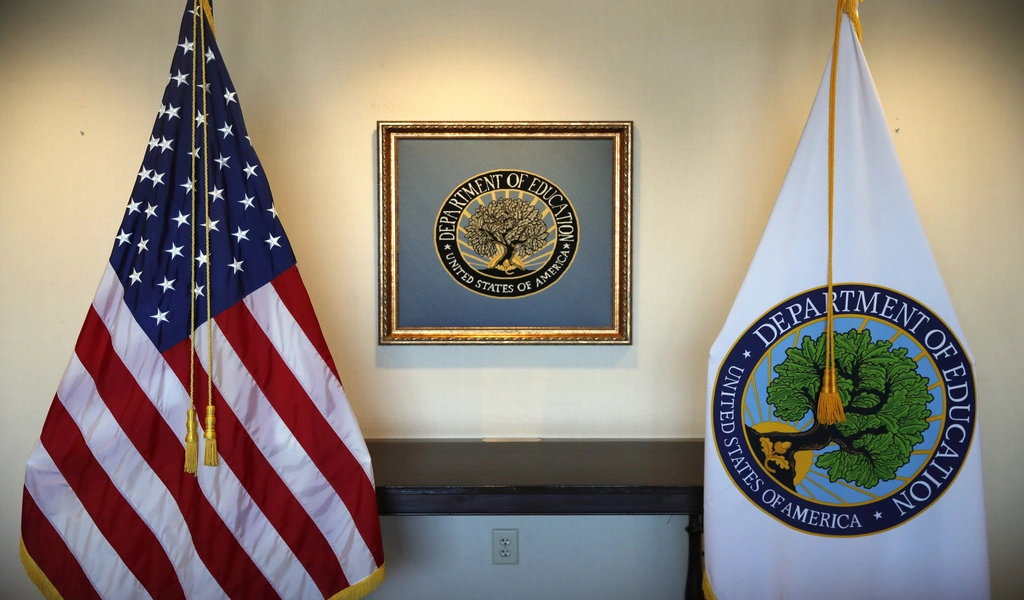 (CTN News) – In a significant move aimed at promoting accountability in higher education, the Biden administration is finalizing a rule that will cut off access to federal funding for college programs that consistently leave graduates with low pay or unaffordable student loans.
The policy, known as gainful employment, primarily affects for-profit colleges, as well as certificate programs offered by traditional universities.
The rule, initially proposed in May, marks the revival of an Obama-era policy that was dismantled during the Trump administration. The U.S. Department of Education has announced that the final rule will be officially published on October 10.
Education Secretary Miguel Cardona emphasized the importance of protecting students from being exploited, stating, "Higher education is supposed to be an invaluable investment in your future. There is nothing valuable about being ripped off or sold on a worthless degree."
However, an association of for-profit colleges has criticized the policy as an unfair attack. They argue that any such policy should be applied uniformly across all types of educational institutions.
While the rule applies to all for-profit college programs, it does not affect bachelor's degrees and most graduate programs at traditional colleges.
Jason Altmire, president and CEO of Career Education Colleges and Universities, expressed concern about the rushed implementation of the rule, stating, "Once again, the Department has rushed the process, overlooking critical issues, to hastily implement and weaponize a final Gainful Employment rule against for-profit institutions."
Biden Administration Employment Rule: Implementation Timeline and Assessment Criteria
The rule is set to take effect in July 2024, and the earliest a program could lose federal funding is 2026.
Under this rule, college programs will undergo two tests to determine their effectiveness in helping students:
Debt-to-Earnings Test: Programs will be assessed based on whether their graduates have annual loan payments that average no more than 8% of their total income or 20% of their discretionary income.
Earnings Comparison Test: Programs must ensure that at least half of their graduates earn more than working adults in their state who only possess a high school diploma.
Programs that fail either of these tests will be required to warn students about the risk of losing federal funding. Those that fail the same test twice within a three-year period will face the termination of federal aid, which could be a severe blow to their existence.
Borrower advocates have welcomed this rule as a much-needed protection for students.
Aaron Ament, president of Student Defense, stated, "The finalized Gainful Employment rule is a major step towards enacting more front-end protections to ensure students aren't being taken advantage of by predatory schools and programs."
Concerns and Disproportionate Impact
Despite sharp criticism from Republicans and the for-profit college industry, the final rule made few changes to the initial proposal.
Critics argue that the rule may disproportionately affect colleges that enroll a high percentage of students who face wage discrimination, including women of color.
Programs where graduates consistently earn lower-than-average salaries could be at risk. Additionally, it could jeopardize programs in areas where there are limited alternative options.
One area that could be significantly impacted is beauty school programs.
An analysis by the Associated Press suggests that nearly two-thirds of cosmetology certificate programs could be at risk of failing the test and losing federal funding, along with over a third of programs in massage therapy and dental support services.
Cosmetology schools have raised concerns about the rule, asserting that the Department of Education has not taken into account the prevalent issue of income underreporting to the IRS within the industry.
This practice could make it appear as though cosmetology graduates earn less than they actually do, potentially penalizing them under the new rule.
Impact and Transparency
The U.S. Department of Education estimates that this rule will protect approximately 700,000 students each year who would otherwise enroll in one of nearly 1,700 underperforming programs.
In addition to the accountability measures, the rule also includes provisions to provide students with more transparent information about the true cost of programs across all types of colleges. This includes data on tuition, fees, books, student debt levels, and post-graduation earnings.
James Kvaal, undersecretary of education, emphasized the broader impact, stating, "These rules will stop taxpayer dollars from going to schools that continually saddle students with unaffordable debt.
Separately, we're ensuring all students have increased information to make good choices."