Army Rangers Seize 50Kg of Marijuana in Northeastern Thailand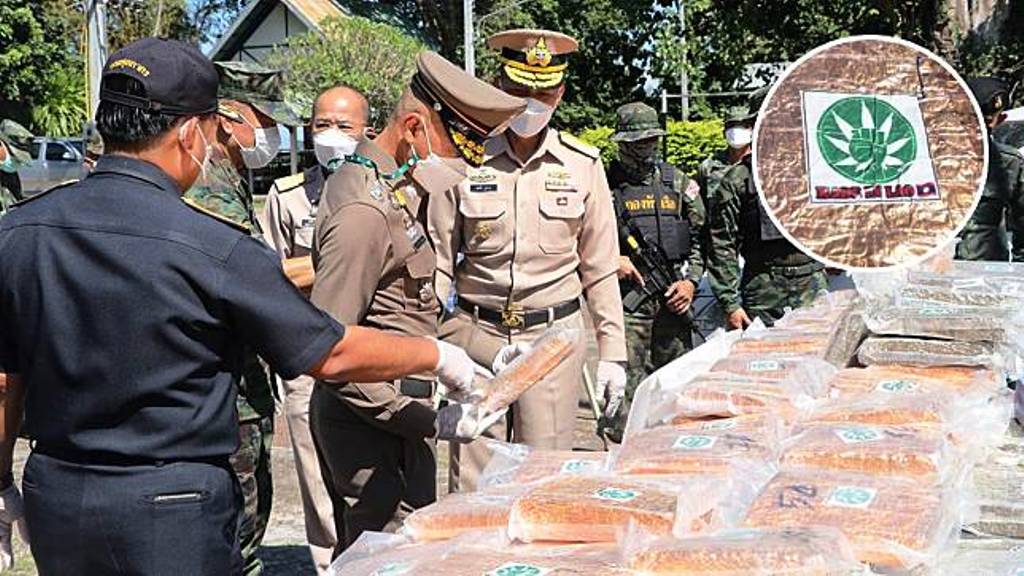 Rangers in northeastern Thailand seized 104,000 meth pills and 50 kilograms of high-grade marijuana late on Saturday night. There were no arrests.
Rangers patrolling Highway 212 between Ban Phaeng and Nakhon Phanom made the seizure, according to Col Pramote Niamsampao of the Ranger Task Force.
On a roadside near Moo 9 village, rangers discovered 52 bundles containing 104,000 meth pills and 50 bricks of high-grade marijuana, each weighing about one kilogram. There was no one present when the rangers arrived.
The drugs were thought to have been smuggled across the Mekong river from Laos and might have been intended for delivery to the South, Col Pramote said.
On Friday, during operations along the Mekong River in Tha Uthen district, three–drug suspects were arrested as well as over 200 kilograms of crystal methamphetamine and a tonne of compressed marijuana.
Chathip Rujanaseri, the governor of Nakhon Phanom, and officers of the Navy and the Drug Enforcement Administration held a briefing on the busts. The authorities said marijuana could sell for 20,000 baht a kilogramme, while crystal meth is 300,000 baht/kg.
On Wednesday, during a routine traffic stop at a seaside village in Tak Bai district in Narathiwat late on Wednesday night, police found 1.6 tons of compressed marijuana hidden beneath a cargo of eucalyptus wood on an 18-wheeler.
The marijuana was valued at 50 million baht, and they said it was en route to Malaysia.