Alert! Police Seize 100Kg of Crystal Meth and 10 Million Meth Pills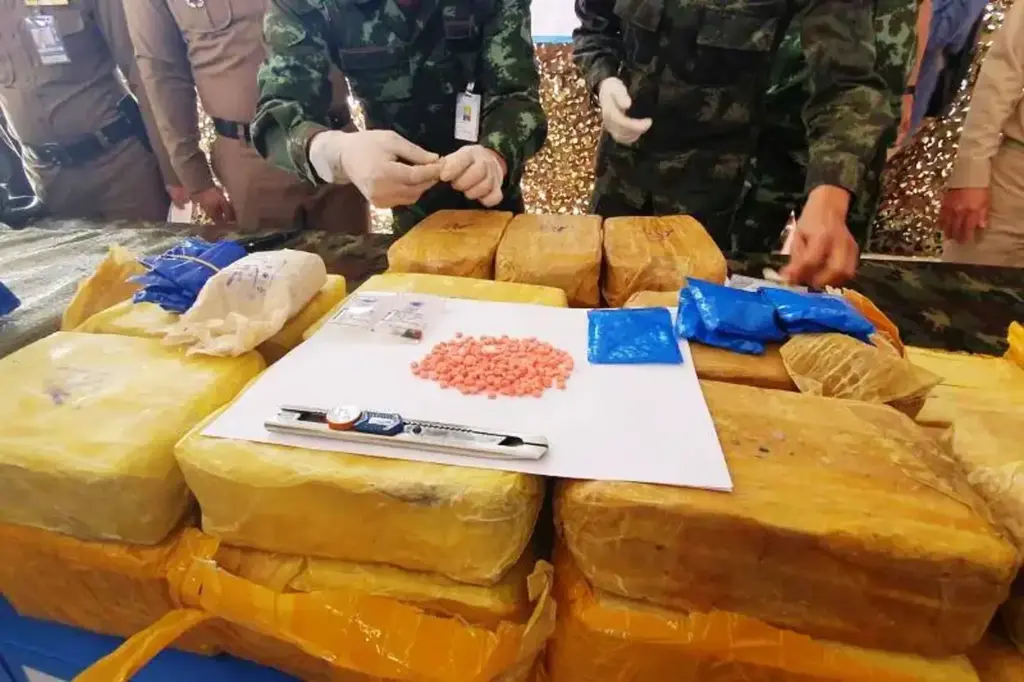 Police seized a total of about 10 million meth pills and 100 kilogrammes of crystal meth, in three separate actions over the weekend. The seizures took place in Chiang Rai and in Nakhon Sawan provinces according to a police spokesperson.
In the first incident, police signalled an Isuzu pickup truck to stop at a checkpoint in Chiang Rai province at about 11 p.m. for a search.
Police pursued the pickup after it sped past the checkpoint, and the driver fled into the darkness after the pickup truck stopped on the road.
After searching the rear compartment of the pickup truck, police found red boxes containing apples. Beneath the apples, they discovered 40 bags each containing 200,000 meth pills. In total police recovered 8 million meth pills.
In the second seizure, Chiang Rai police arrested a suspect in Ban Dong Suwan village with 100kg of crystal meth. More suspects are being sought as a result of the investigation.
In the third drug bust, Police from Nakhon Sawan's Narcotic Suppression Bureau seized drugs at a petrol station near Tambon Khok Dua, Paisali district, after searching a freight truck and a pick-up truck.
The freight truck was searched and it turned out to contain five bags containing 2 million meth pills. A total of three men from the Chiang Rai province were arrested.
Thailand and its neighbours along the Mekong River have seen an increase in drug production, trafficking, and use, particularly of synthetic drugs, over the past decade.
Over the past year, 140 metric tonnes of harmful methamphetamine have been seized in Southeast Asia, the vast majority coming from Myanmar's Shan State across the border from Thailand.
With the rise of production in Thailand and Laos, these countries have become one of the most important drug trafficking points in the world.