£10 Million Cocaine Haul Seized in Rare Underwater Concealment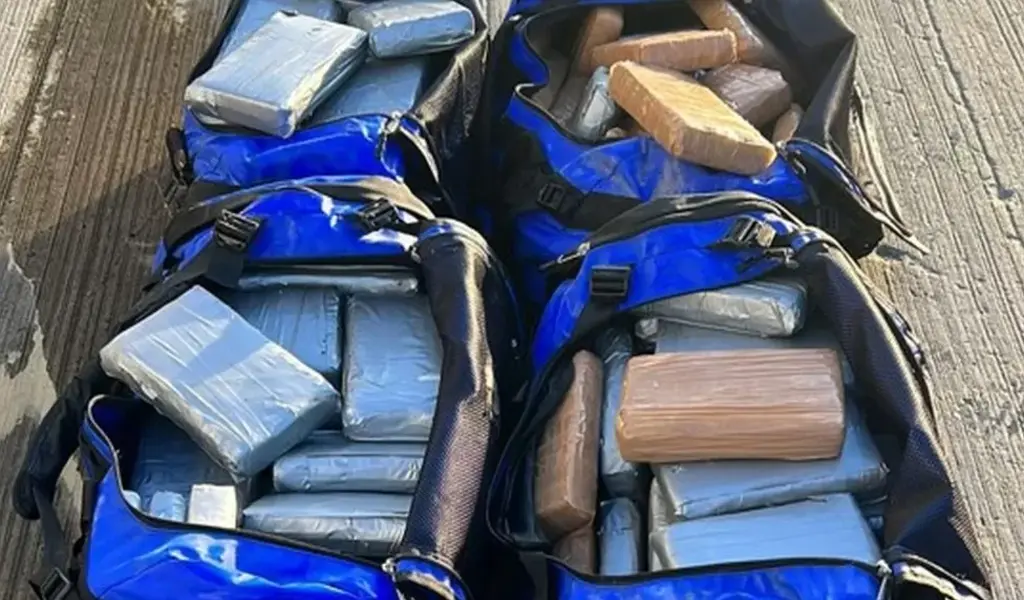 (CTN News) – In a remarkable operation, police divers discovered millions of pounds worth of cocaine concealed below the waterline of a Panamanian-registered container ship at Sheerness, Kent.
The drugs, weighing 137 kilograms (302 pounds), were found hidden in four large holdalls within the ship's sea chest, an area used to intake seawater for stability.
The National Crime Agency (NCA) estimated that this cocaine haul had a street value of over £10 million in the UK. The ship was originally destined for the Netherlands, but the NCA provided information that prompted specialist teams to search the vessel upon its arrival at Sheerness Port on October 14.
This intricate operation took the Metropolitan Police Dive Unit approximately five hours to recover the drugs during an underwater search of the ship's hull despite reduced visibility.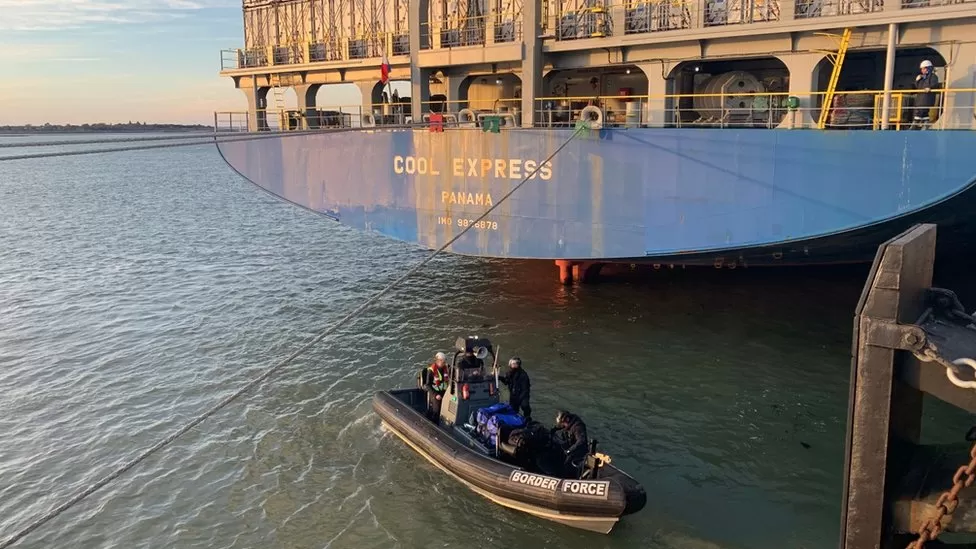 This discovery marks one of only two underwater concealments of class A drugs of this nature ever found in the UK, with the previous incident occurring in Bristol in November 2021, involving 46 kilograms (101.4 pounds) of cocaine.
NCA operations manager David Phillips emphasized the rare and sophisticated nature of this concealment. The NCA suspects that the intended destination for the drugs was likely the Netherlands and is actively collaborating with law enforcement agencies in both the Netherlands and Panama.
Stephen Whitton, deputy director of Border Force Maritime Command, commended the combined efforts of the NCA, the Met Police, and Border Force, highlighting how their actions prevented a substantial quantity of cocaine from entering the streets and countries nearby.
A spokesperson from the Metropolitan Police noted that this underwater search required detailed planning to ensure a safe and effective diving operation.
The teams had to manage various risks, including reduced visibility, tidal movements, and the water depth, showcasing the challenging working environment in which they operated.
This operation is a testament to the diligence and cooperation of law enforcement agencies in combating drug trafficking through innovative concealment methods.