10 Big Income Tax Rule Changes from 1 April 2023 for Taxpayers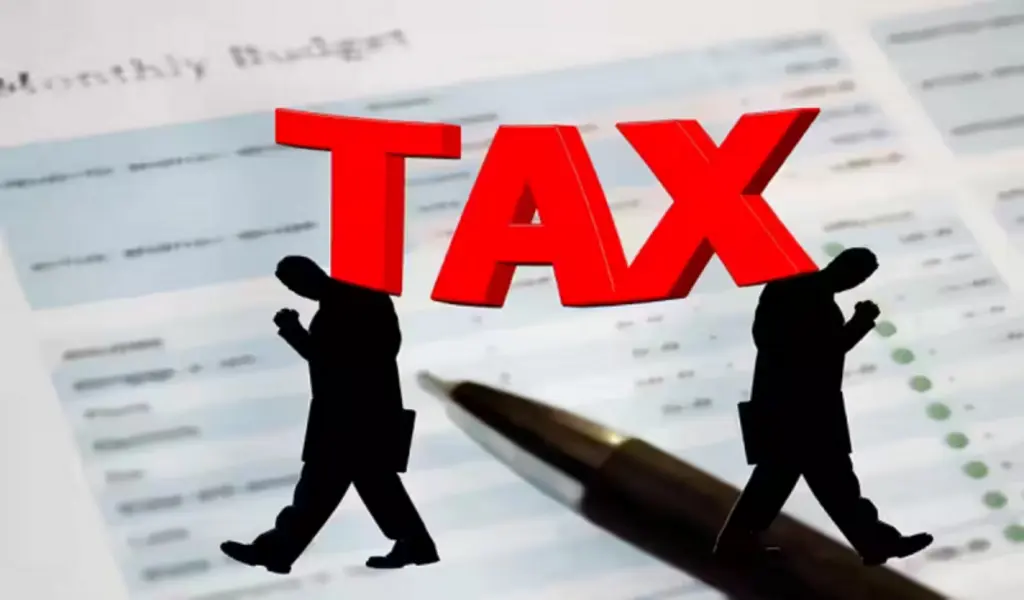 (CTN News) – This fiscal year ushers in a plethora of new income tax regulations. Some key changes that will occur as of April 1st, 2023 are an increase in the tax rebate maximum and the elimination of the long-term capital gains tax benefit for some debt mutual funds.
1) New income tax regime to be default regime
On April 1, 2023, the transition to the new income tax regime will become effective. The current tax system will remain an option for tax assessors. For wage earners and retirees with income beyond Rs.15.5 lakhs, the new method provides a deduction of Rs.52,500.
Individuals and Hindu Undivided Families (HUFs) were to be taxed at lower rates if they did not take advantage of certain exemptions and deductions, such as the house rent allowance (HRA), interest on home loans, and investments made under Section 80C, 80D, and 80CCD, as outlined in Budget 2020-21. Under this plan, individuals had a tax-free yearly income of up to 2.5 lahks.
2) Tax rebate limit raised to ₹7 lakh
With the increase in the tax rebate level to 7 lakh from 5 lakh, those with incomes of 7 lakh or less are excused from paying any tax on their earnings, no matter how much money they put into investments.
3) Standard deduction
The previous tax regime's standard worker deduction, at $5000, remains unchanged. The finance minister recently announced that the standard deduction would be carried over into the new tax system for retirees. Everyone making 15.5 lahks or more yearly salary would get an extra 52,500.
4) Changes in Income Tax slabs
The updated tax structure is
Nil to three lakh
3-6 lakh – 5%
6-9 lakh- 10%
9-12 lakh – 15%
12-15 lakh – 20%
30% more than 15 million
5) LTA
For private sector workers, there is a cap on unused vacation time that can be converted into cash. The previous cap was 3 million. However, it has been raised to 25 million.
6) No LTCG tax benefit on these Mutual Funds
As of April 1, investments in debt mutual funds will be taxed as short-term capital gains. Investors would lose the long-term tax benefits that made such investments attractive.
7) Market Linked Debentures (MLDs)
After April 1st, Market Linked Debentures (MLDs) will be classified as short-term investments. As a result, the mutual fund sector will feel a modest negative impact when grandfathering of older investments ends.
8) Life Insurance policies
Life insurance payouts above Rs. 5 Lakh per annum will be subject to taxation beginning in the new fiscal year or 1st April 2023. During her presentation of Budget 2023, Finance Minister Nirmala Sitharaman also declared that the new income tax law would not apply to ULIPs. (Unit Linked Insurance Plan).
9) Advantages for the Elderly
The current 15,000,000 caps on deposits to the Senior Citizens Savings Scheme will be raised to 30,000,000.
Single account holders can now deposit up to 9 lakhs (formerly 4.5 lakhs), while joint account holders can deposit up to 15 lakhs (previously 7.5 lakhs).
10) Physical gold conversion to e-gold
receipt

not to attract capital gains tax

Sitharaman stated during the presentation of Budget 2023 that there would be no capital gains tax if physical gold is converted to an Electronic Gold Receipt (EGR) and vice versa. The change will take effect on 1 April 2023.