Thai Police Need to Be Educated on New Marijuana Law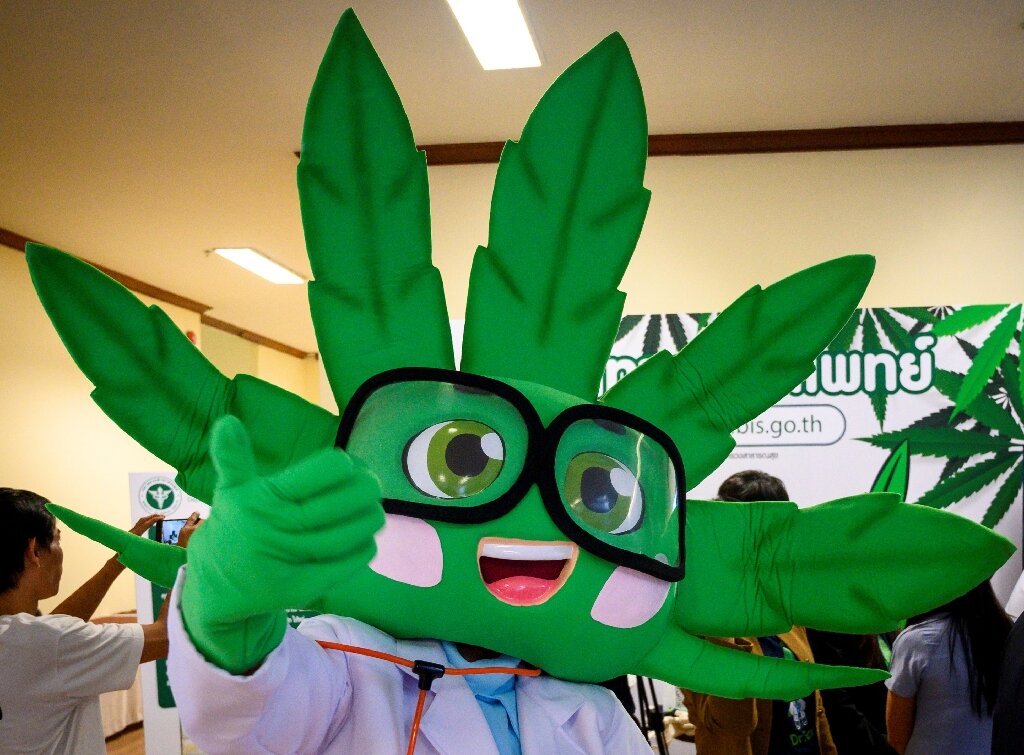 In the wake of the arrests of two elderly women growing cannabis, the Royal Thai Police has been asked to educate its officers Nationwide about the new legal status of marijuana.
In February, the government announced that cannabis and hemp would be removed conditionally from the banned narcotics list, although it has not yet become effective. However, recreational use of cannabis remains prohibited since extracts that contain more than 0.2% of THC per weight remain on the list.
Police and the public are still in a state of confusion about the new legal status of cannabis, hemp, and extracts from cannabis, Public Health Minister Anutin Charnvirakul said Friday.
Anutin says there is a "transition period" for the law, which might lead to confusion among law enforcers and citizens. He also says they should refrain from taking any action against those who grow a few cannabis plants at home for medical reasons.
Woman Arrested for Marijuana Plants
His comments come after a Khon Kaen police officer arrested two women for growing one cannabis plant each for medical purposes. After spending a night in jail, both women were released on bail. This prompted an inquiry into the current status of marijuana.
The arrest has been criticized as an overreaction by social media users, citing the newly-enacted regulations that allow households to grow marijuana or hemp for medical purposes.
The Public health minister and Bhumjaithai leader said the party's MPs have offered to post bail for the two women and to arrange for a lawyer for them.
Thai households can now cultivate six pots of cannabis each for medicinal purposes, the nation's health minister said.
Within 120 days, once the Royal Gazette announces that marijuana has been removed from the blacklist, households can begin planting.
The concentration of tetrahydrocannabinol (THC) in marijuana products must remain lower than 0.2 percent. THC is the psychoactive chemical that produces the "high" for which marijuana is famous.
People can grow marijuana at home for the purpose of medical use and as an ingredient in other products, he said
Before growing marijuana, you should notify the public health office in your province of how many plants you intend to cultivate. You should also specify where they will be grown, and what they will be used for.
They will then forward the proposal to the Food and Drug Administration.