Myanmar Junta Orders Civil Servants, Ex-Military to Fight Rebels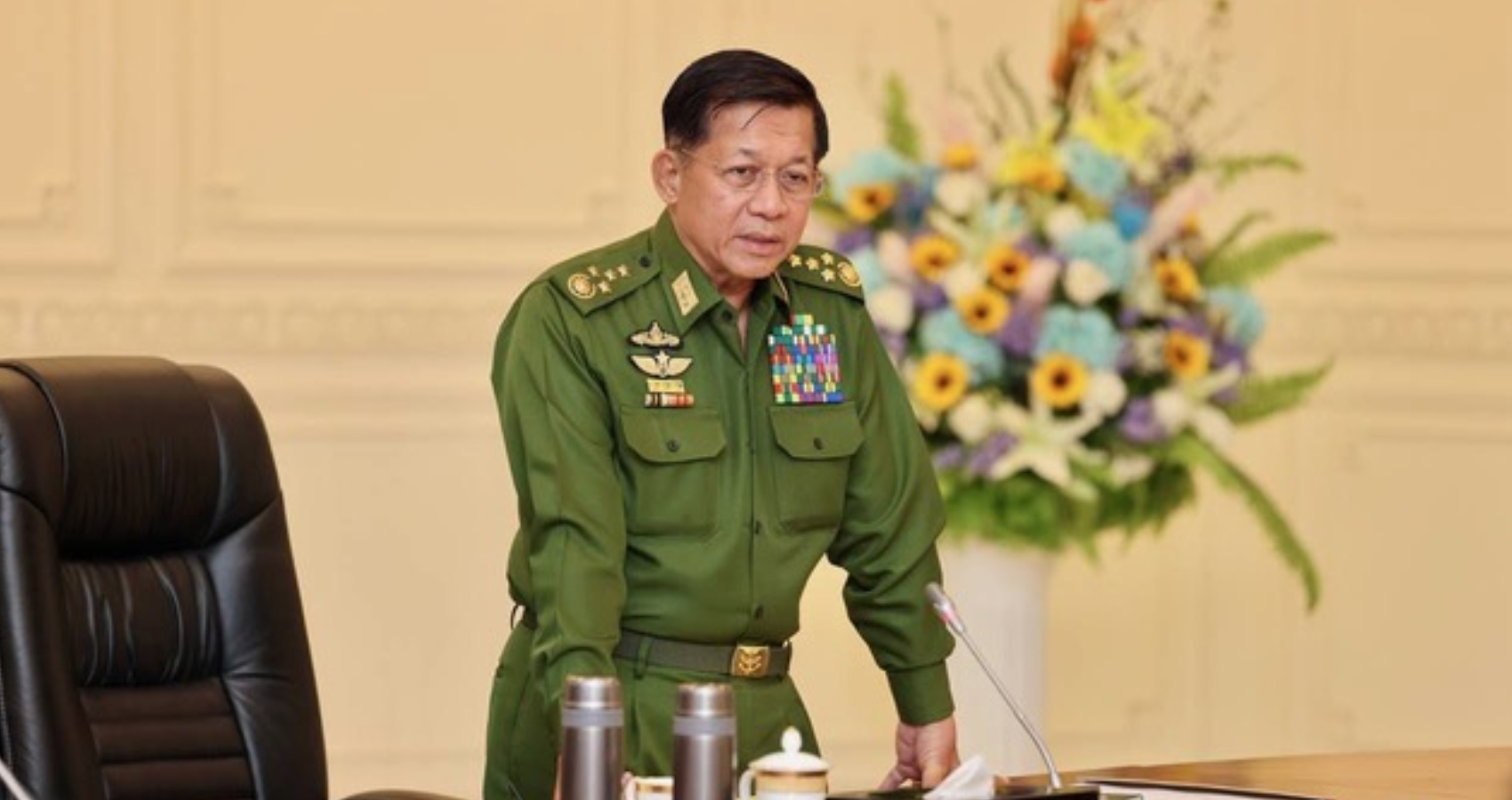 Myanmar's military Junta has ordered all government civil employees and ex-military servicemen to prepare to serve in the event of an emergency, an official said on Thursday, following reports of "heavy assaults" from insurgents in multiple areas.
Myanmar's military has fought ethnic minority and other insurgencies for decades, but a coup in 2021 has brought unprecedented coordination among anti-military forces, posing the army's most serious challenge in years.
According to Reuters in the capital, Naypyitaw, the junta has ordered all government employees and former military people to establish units to respond to emergency situations. In an order, the junta's council stated, "If necessary, such a unit may be required to go out and serve for natural disasters and security."
Tin Maung Swe, secretary of an administrative council affirmed the directive while emphasizing the tranquility in the city of central Myanmar.
"This is the plan to help in the event of an emergency," he told Reuters.
A parallel administration founded by pro-democracy lawmakers to fight the military and associated with some insurgency factions has launched a "Road to Naypyitaw" campaign to seize control of the capital.
Late Wednesday that the military was facing "heavy assaults from a significant number of armed rebel soldiers" in Shan State, Kayah State, and Rakhine State. According to the Junta spokesperson, several military outposts have been evacuated, and militants have used drones to drop hundreds of bombs on security checkpoints.
"We are urgently taking measures to effectively protect against drone bomb attacks," claimed a junta spokesperson.
United Nation Raises Red Flag Over Myanmar Junta
Myanmar has been in upheaval since a military coup in 2021 deposed a government led by Nobel laureate Aung San Suu Kyi, effectively halting a decade of nascent political development.
After seizing power in 1962, the military dominated Myanmar with an iron fist for 50 years, maintaining that it was the only institution capable of holding the varied country together.
The coup of 2021 crushed reform ambitions and sparked a groundswell of opposition that has brought together pro-democracy demonstrators in towns and cities with ethnic minority forces striving for self-determination in the hinterlands.
Clashes have propelled refugees into all of Myanmar's neighbors, including thousands who have fled into India in recent days as a result of violence in Chin State in the northwest.
In response to the coup and crackdown on protesters, Western governments re-imposed sanctions on Myanmar's junta and demanded the release of Suu Kyi and other pro-democracy lawmakers and activists.
Southeast Asian neighbors have attempted to foster a peace process in Myanmar, but the generals have mostly ignored their efforts.
According to a spokesperson, UN Secretary General Antonio Guterres was gravely concerned about the "expansion of conflict in Myanmar" and urged all sides to protect civilians.
"The number of internally displaced people in Myanmar now exceeds two million," stated the official.
The Arakan Army (AA), a separatist organization fighting for independence in Rakhine State, announced on Wednesday that dozens of police and military personnel had surrendered or been seized as its forces advanced.
The junta's spokesperson accused the organization of "destroying" Rakhine State.
Separately, an anti-military video shared on social media by anti-junta forces in Kayah State and authenticated by Reuters showed wounded junta troops surrendering to insurgents who were shown offering medical assistance.
"We're ready to shoot you right now, but we're not going to do it." Nothing will happen to you if you hoist the white flag and walk out," a fighter identified as the vice commander-in-chief of the rebel Karenni National Defence Force is heard promising junta forces.