Stay at Home Moms Taking Side Hustle Course as Inflation Skyrockets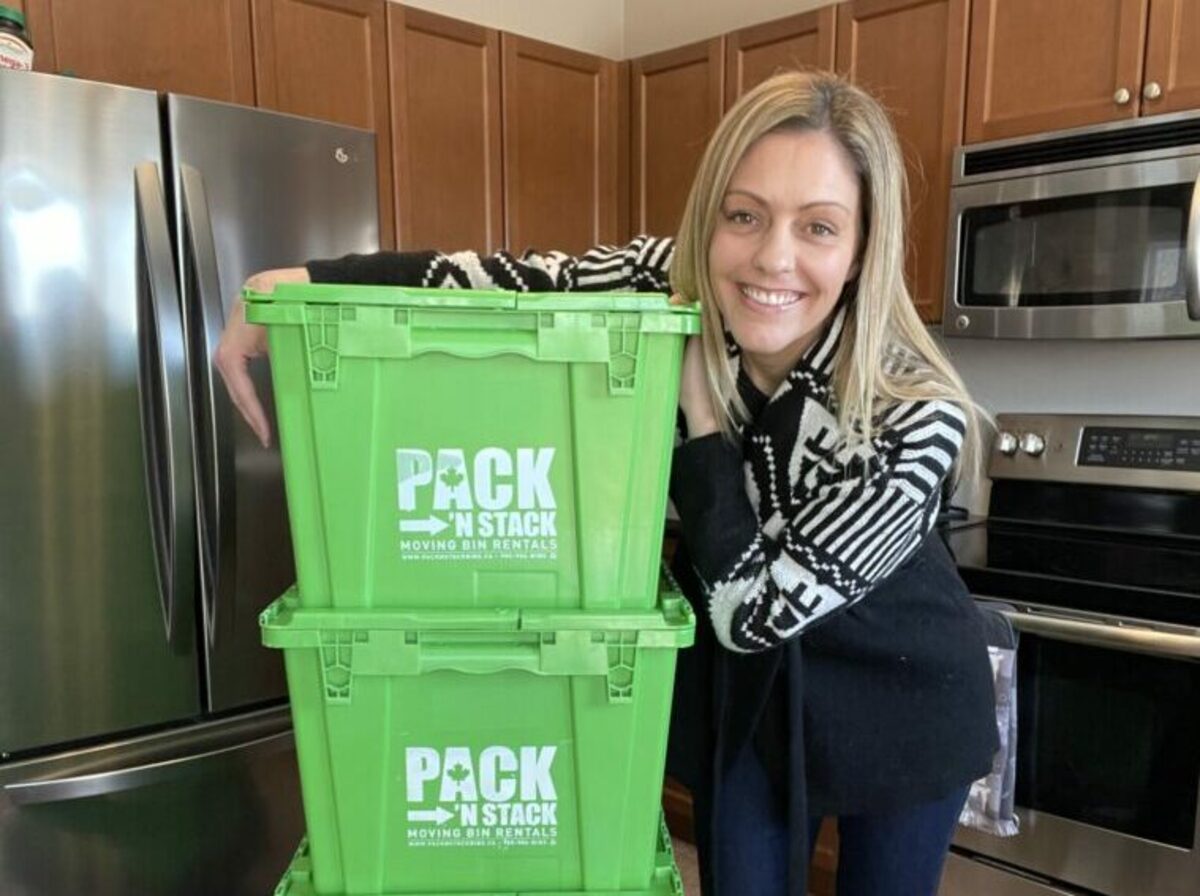 Being a mom is a full-time job, so when it comes to choosing a side hustle, you need flexibility. The side hustle should support your lifestyle and priorities and not consume too much of your energy and time. Most side hustlers struggle with three things – finding the right side hustle idea, having limited time to work their side hustle, and growing the business to the next level.
As a mom, you share these struggles too. Today, I am going to talk about a side hustle course designed to help moms start a long-lasting and sustainable home-based business.
Before we go ahead, we'd like to emphasize that this isn't a shortcut or a course that promises you'll make thousands of dollars working just 2 hours every week. This course is built on sustainability, both, towards the environment and towards your personal and financial goals.
Introducing Moving Box Rental Side Hustle course
The Moving Box Rental Side Hustle course is a 14-week long online course by Carrie Mifsud, a rental business owner for 16 years and business coach based in Canada. It is a step-by-step blueprint to creating an entire business from scratch and focuses on supporting you fully and not just hand holding.
Week 1 starts with a thorough market research and takes you on a course of developing a business plan, shopping for industry-grade moving boxes, registering your business and setting up social media accounts, creating a fully-functional eCommerce website on WordPress, creating product and sales strategy, solidifying your work process, SEO training to organically target your audience, and creating social media strategies and calendar in Week 14.
The course is conducted in a virtual group setting and you and your female cohorts will help each other brainstorm ideas, processes, and strategies. A moving box rental business is a local business and Carrie ensures that there are no overlapping areas among her students.
Completing the 14-week course within the time frame is not a strict requirement. All students receive lifetime access to the training materials and video courses. You become part of a private community where Carrie and other female entrepreneurs offer ongoing support and guidance, creating a valuable network for long-term growth.
How is this side hustle course different from other courses?
We're not here to point fingers but we'll try our best to help you understand the differences. So, let's get started:
1. Solely focuses on moving box rental business as a side hustle
You'll find many online side hustle courses that are generic. Most of them don't offer weekly check-ins or help you develop a business plan or sales strategy. The Moving Box Rental side hustle course by Carrie is hands-on, it's intense, and drives you to take action.
2. Based on sustainability
Did you know people living in the US use 900 million cardboard moving boxes every year? While long-distance moves need these boxes, shorter distance moves could very well use a reusable solution. That's where your moving box rental business comes in. You provide service to environmentally-conscious people by targeting them using a marketing strategy that Carrie will help you develop.
3. Simple home-based business model
You might think, what would happen if someone wants you to deliver the boxes across the country? That's not what we're here for! This is a simple business idea and you'll only service local clients. You choose the radius you are comfortable traveling around in. This is a kind of business that works on referrals, so most of your customers will be in close proximity.
4. Learn from a business coach with over a decade of experience
Carrie has been in the industry for over 16 years and has run several rental businesses, which include party games rentals and moving box rentals. Her course doesn't reflect overnight success but success that's built on ethics and sustainability. She is very accommodating and kind, and always takes the time to listen to her client's wishes, struggles, and story. She is funny and makes people smile, so her group coaching calls are always very light and laidback. At the same time, Zoom meetings are utilized efficiently and every student gets to voice their opinions, share concerns, and receive constructive advice.
Carrie built her home-based rental businesses while raising three kids and now wants to support moms to do the same! Book a Clarity Call with her today and let's get the dice rolling!