Top 5 Corner Desk Organization Tips for a Clean-Looking Workspace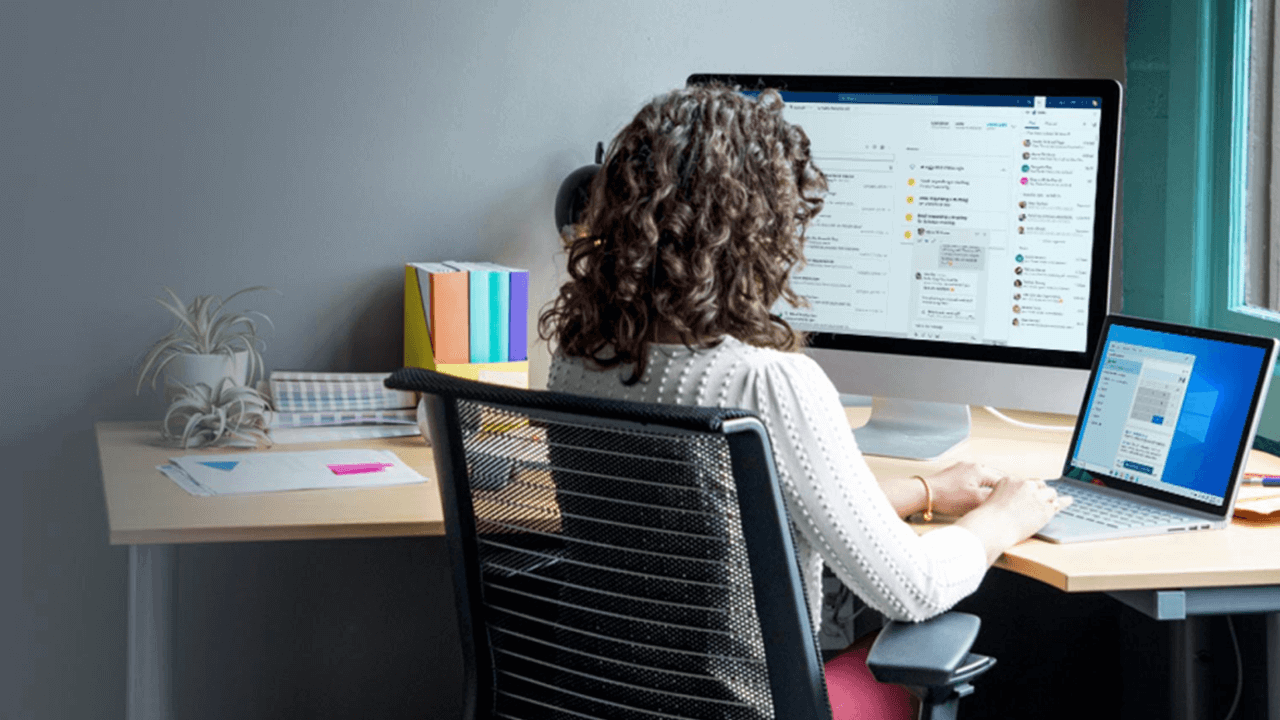 Losing an important file or hunting for an important paper that has miraculously buried itself amongst a heap of other papers is quite a common scene at offices. It is usually because employees fail to keep their desks organized that causes such anxiety-inducing after-effects. Are you also someone who often lands down into similar situations? Do you also work at a desk that looks no less than a junkyard? Then this article is probably for you to understand how you can organize your office corner desk to keep you at top of the work game.
A cluttered workspace is a major culprit behind an unorganized mind. Also, such cramped workplaces may slowly make you lose interest in going to the office, decreasing your productivity all the more. On the contrary, a well-arranged and systematic desk lets you kick start a new day with full energy. So, here are a few tips that you need to follow while assembling your office corner desk to look forward to going to your workplace every day:
Start with cleaning your corner desk
The very first step to get started with corner desk organization is to clean it in the first place. Remove everything that exists on your desk, and give it a thorough surface cleaning before you start with organization. Clean your monitor, keyboard and get everything in a clean state to get you feel-good vibes when you sit down to work.
Put frequently used staples at your reach
Organizing a desk to make it look clean and functional at the same time requires some art. Especially when it comes to using essential staples if you have to stretch your body all the time to reach out to things or have to pay the queen of Sheba while searching for it can be quite time-consuming. Also, such a hurdle may distract you and may take a lot of time to get you back in a mood to work which considerably decreases productivity. So, always make sure that you organize the desk such that all the frequently used essentials are kept within reach of your hands.
Have a section of open desk space
While working at the office, there are chances that anyone may walk up to you with a file or other papers that you have to scrutinize. In such a situation, usually you may find yourself in a state where you struggle to clear the table to make some space for keeping the papers or files. To avoid such a situation, keep the area near your computer clean and clutter-free so that you have some open desk space that can accommodate such immediate placement of files and other documents.
Consider storage alternatives
Your corner desk gives you a complete blank canvas to store your things but you cannot place all your belongings on it because it may make your workspace look messy. So, look for storage alternatives that can make your workspace look more organized.
For example, any files that lie on your table and only come to use on a weekly basis do not necessarily need to be on the table and can go inside the cabinets. Also, other things such as chargers, headphones, power banks, etc do not need to lie scattered and can be arranged on any shelves nearby. This will not only promote a clean workspace but will also get you more room for other essential staples.
Place a trash can below
One of the biggest mistakes you can make with a wish of having a clean and organized desk is not having a dustbin at your disposal. Throughout the day, you may come across things such as unwanted papers, dried pens, used sticky notes, packing materials, or any other unwanted stuff that needs to be thrown away.
But in the absence of a trash can nearby, you may either mess up the floors with such clutter or may ditch the idea of discarding such things which cause unnecessary stock-up of such unwanted things. But having a trash can ensures that no such useless items occupy space on your work desk and makes way to the trash.
Get the cables and wires out of sight
Wires and cables clinging here and there on your table are no less than an eyesore. Such cables can add to the mess plus also get in the way when you are in the middle of something. To get over such clinging cables, install a wire management system that can tether all the wires together and help you escape the challenges that untamed cables can bring to your table.
A quick clean before you leave
Cleaning your workspace before you leave the office is a great habit that you can inculcate to win half of the battle when you come the next day to see your office corner desk organized. When you sit down to work the whole day, things may get out of place.
Loose papers here and there, a pencil that fell on the floor, an empty coffee cup, trash that needs to go to the dustbin, such things are a common sight at office desks. Though such things are quite normal, giving your desk a quick clean-up before you leave the office can help you walk up to a clean-looking desk and start afresh the next day.
Conclusion
Following these organizational tips to keep your desks sorted out and clean can help you stay focused, determined, and productive. A clean and organized corner desk is not just for show but it contributes in silent ways to enhance your ability at work and also keeps distractions at bay. So, what are you waiting for? Start implementing these tricks now to have a productive work environment and an organized work life!