US SEC Sues Binance Over Inflating Trading Volumes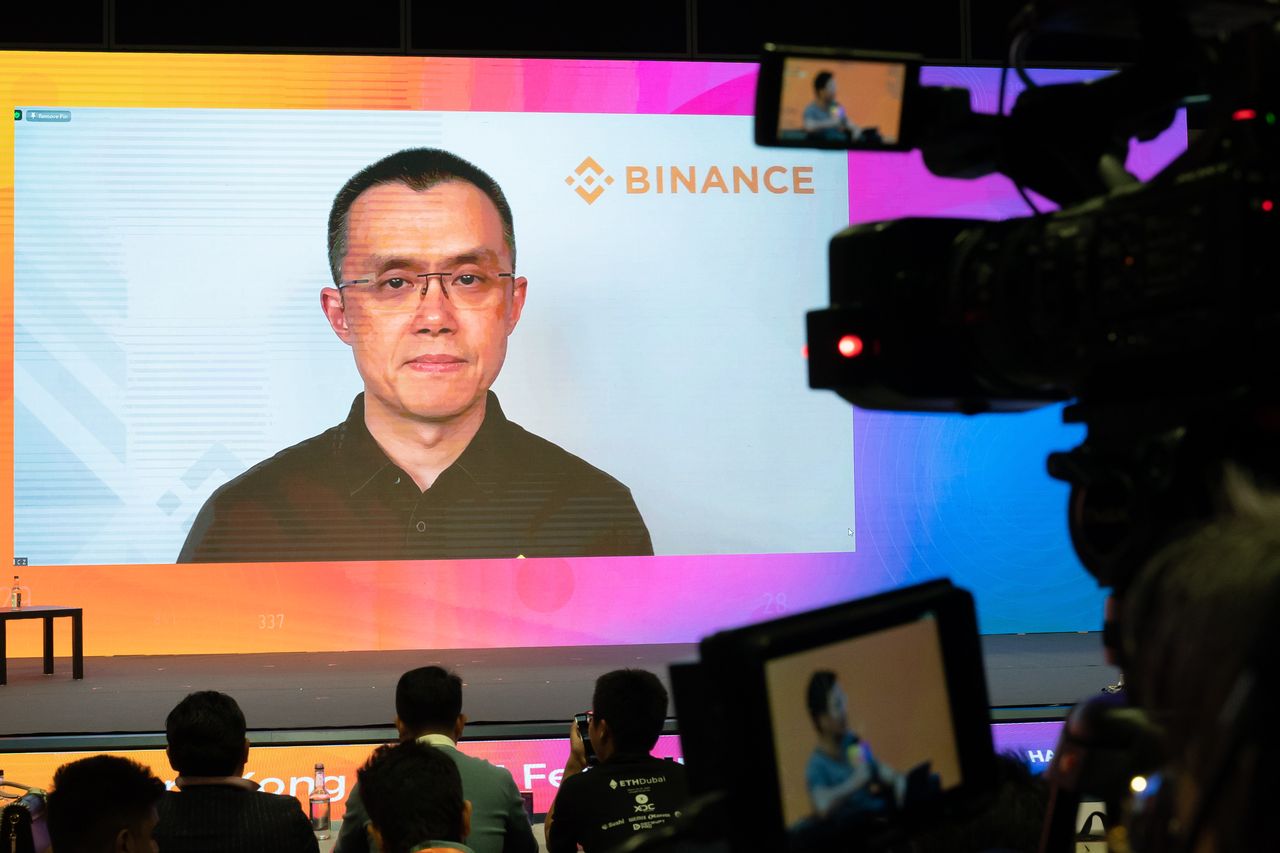 On Monday, US SEC officials sued Binance and its CEO, Changpeng Zhao, for allegedly operating a "web of deception," putting additional pressure on the world's largest cryptocurrency exchange and driving bitcoin to its lowest level in nearly three months.
The Securities and Exchange Commission (SEC) complaint, which was filed in federal court in Washington, D.C., named 13 accusations against Binance, Zhao, and the operator of its ostensibly independent U.S. exchange.
The SEC charged Binance with inflating its trading volumes, diverting customer funds, failing to prohibit U.S. customers from its platform, and misleading investors about its market surveillance mechanisms.
The SEC also said that Binance and Zhao, its wealthy creator and one of the crypto industry's most prominent figures, surreptitiously controlled its customers' assets, allowing them to mix and redirect investor cash "as they please."
The SEC also claimed that Binance established distinct U.S. corporations "as part of an elaborate scheme to evade U.S. federal securities laws," citing a number of practises first disclosed by Reuters in a series of investigations into the exchange published this year and in 2022.
Sigma Chain, a trading firm owned and controlled by Zhao, participated in so-called wash trading that fraudulently inflated the trading volume of crypto asset securities on Binance from approximately three years ago until June 2022.The SEC further claimed that the site was based in the United States. According to the SEC, Sigma Chain spent $11 million from an account on a yacht.
"We allege that Zhao and Binance entities engaged in an extensive web of deception, conflicts of interest, lack of disclosure, and calculated evasion of the law," said SEC Chairman Gary Gensler in a statement.
"We intend to defend our platform vigorously," Binance wrote in a blog post, adding that "because Binance is not a U.S. exchange, the SEC's actions are limited in reach."
"All user assets on Binance and Binance affiliate platforms, including Binance.US, are safe and secure," according to a blog post.
Binance said in a statement that it had "actively cooperated" with the SEC "from the beginning" and "respectfully disagreed" with the SEC's assertions. Binance attempted to reach a "reasonable resolution" with the SEC, but the agency "at the eleventh hour" issued new requests and filed a lawsuit. According to Binance, the SEC's moves appear to be an attempt to "claim jurisdictional ground from other regulators."
Binance.In a tweet, US, which is ultimately controlled by Zhao, claimed the action was "unjustified by the facts, the law, or the Commission's own precedent."
Bitcoin, the world's largest cryptocurrency, dropped as much as 6% on the news, reaching its lowest level in nearly three months. Binance's cryptocurrency BNB, the world's fourth-largest by market capitalization, fell more than 5%.
Market participants believe the SEC's charges might stymie Binance, with the case likely to resonate throughout the cryptocurrency market. Binance dominates cryptocurrency trading, processing $65 billion in trades each day last year.
According to a March study from CCData, Binance's spot market share across top-tier exchanges declined for the first time in five months in March, to 57.7% from 62.0% in February. However, its derivatives trading volume increased.
"I think there's a big risk here that this could be crippling to Binance," said Ed Moya, senior market analyst at Oanda.
The SEC case is the latest in a string of legal woes for Binance, which was previously sued by the US Commodity Futures Trading Commission (CFTC) in March for operating a "illegal" exchange and a "sham" compliance programme, according to the regulator. Zhao referred to them as a "incomplete recitation of facts."
According to persons familiar with the inquiry, Binance is also being investigated by the Justice Department for alleged money laundering and sanctions violations.
Binance's holding company is situated in the Cayman Islands. It was launched in 2017 in Shanghai by CEO Zhao, a Canadian citizen who was born and raised in China until the age of 12. The exchange claims to have no headquarters and has refused to reveal the location of its primary Binance.com exchange.
The SEC claimed that Zhao devised and carried out a scheme to "surreptitiously evade U.S. laws." According to the agency, Binance's chief compliance officer stated, "We do not want [Binance].com to be regulated ever." It claimed Zhao directed Binance.US, despite the fact that the US entity has long claimed independence.
According to the SEC, billions of dollars in Binance consumer assets were commingled, or mixed with business funds, in violation of US rules, in a bank account managed by Zhao, and then transferred to a trading firm, Merit Peak, which is also controlled by Zhao.
Reuters revealed last month that Binance mixed its customers' cash with corporate revenues in a Merit Peak-owned bank account in the United States. Binance denied mixing customer and business cash, claiming that users who contributed money to the account were not making deposits but rather purchasing Binance's own dollar-linked crypto token.
Prior to the SEC action, Reuters reported on Monday that a senior Binance executive was the key operator for five bank accounts belonging to BAM Trading, the operator of Binance.US, including one that handled American users' assets.
The SEC stated that the executive has "signatory authority over BAM Trading's U.S. Dollar accounts" until at least December 2020.