How to Choose the Right Keywords for Gym SEO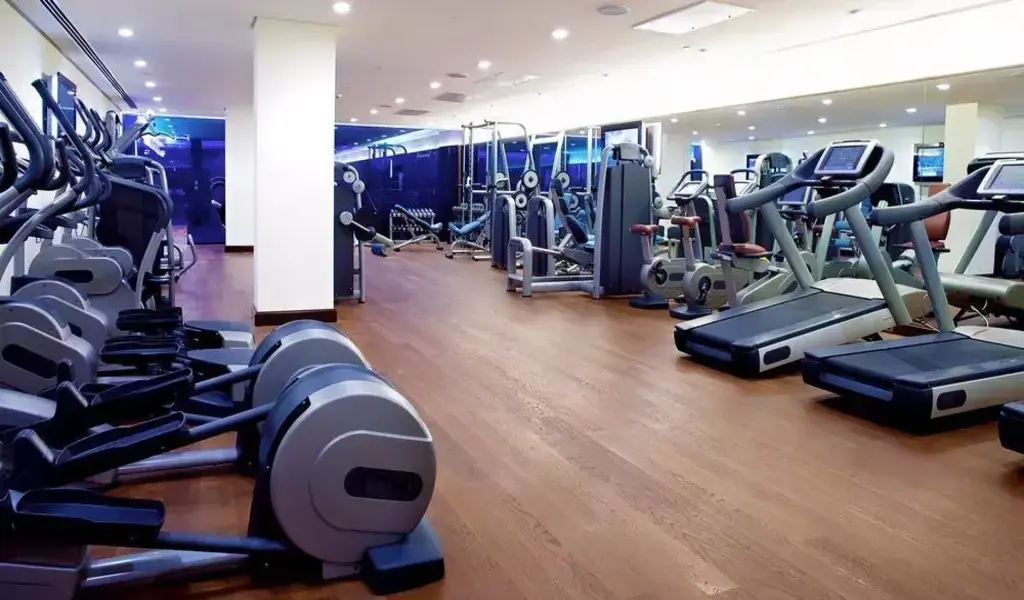 Selecting keywords for Gym SEO reasons is essential for boosting your online presence and attracting traffic to your website.
But what are the finest SEO keywords, and what makes one term more powerful or successful than another?
Keyword research enables you to find and audit the search keywords that visitors who comprise your target audience type into a search engine most frequently.
When you have access to this information, you can produce content that combines these inquiries, whether they are words or phrases, so that your site appears at or near the top of the organic search results pages for people.
Keyword research gives a plethora of vital information, such as which searches to target, their prominence and ranking difficulties, long-tail vs shorter keywords, and several other important data to improve your content.
Boosting Traffic for Your Gym's Website
When you identify the most effective keywords for your website's content, you increase the likelihood that it will earn a better rating on search engine results pages.
This increases your website's exposure and attracts more people who are actively searching for the products or services you provide.
These days, we use the Internet for virtually everything. Whether they are searching for information, a solution to an issue, or to make a purchase, you want them to visit your website.
Proven keywords will direct people to your website and inspire them to respond to your call-to-action, whichever you choose.
But it begins with identifying SEO keywords with the correct purpose and search volume. This is how client acquisition rates are increased.
Don't Get Left Behind By Your Competitors, Stay Ahead
You are not the only website utilizing specific targeted keywords which makes this another reason why it's essential to understand how to find the best keywords for your gym's SEO.
Any keyword is likely being used by someone else on the most major search engines, and it is your responsibility to establish who, how, and where they are using it.
This information may provide you with a competitive advantage by revealing how your rivals are applying the same targeted keywords, their ranks, the amount of credibility in their content, and the length of time their websites have been up.
Once you have this knowledge, you can design content that will assist your website to attract more visitors and stand out from the crowd.
Carrying Out SEO Keyword Research
Choosing keywords for your gym website isn't easy. The quality of your content will be immediately enhanced by effective SEO keyword research and analysis.
The ranks of search engines are quite detailed. Particularly, Google ranks information depending on its relevancy to the user's search intent.
Therefore, your site's content will only rank if a certain term is relevant to a user's specific query.
But that's not the end of the ranking determination process; your content must also match Google's stringent quality requirements for that specific query.
Only if they determine that your material is the most valuable online will it rank for the keyword. If the value of another website is higher, its content will rank higher.
If you can demonstrate that your website is the most credible and trustworthy authority on a certain subject, your material will rank higher on search engine results pages.
Therefore, you must do all possible to guarantee that your material is not only useful but also consistently promoted and linked to by other websites and platforms.
Essentially, information that is extensively cited and shared will acquire a great deal of attention and interest, causing it to become more popular and ranked higher in search engine results.
Some keywords provide search engine results pages with credible citations from highly reputable persons and organizations. It may be quite difficult to surpass that amount of substance.
The volume of Monthly Searches
The purpose of SEO keyword research is to identify the most effective keyword for driving traffic to a website.
However, what's the purpose if you've picked a term that achieves ideal search results but is rarely used in search queries?
Monthly search volume refers to the frequency with which a specific term appears in user searches throughout a given month.
This does not mean, however, that you should always select the most popular terms.
There is a significant difference between quantity and popularity because the first is more significant than the second due to its significance.
A popular term may not be related to your website or search purpose, and other phrases are simply too popular and competitive.
Content is king, so continue and keep repeating it. Remind yourself if you are uncertain as to whether your material is adequately tuned for optimum effectiveness.
It is equally crucial how you contact your audience as it is what you provide them to consume.
How will your material be presented to the public? Are you composing an essay, product page, or blog entry?
Contains important information and data that inform, solve problems, or describes a product or service?
All of these characteristics are necessary to guarantee that your content satisfies Google and other search engines' standards for results page rankings.
Good SEO keywords identified in authoritative content might be the winning combo for increasing website traffic.
Consider both quality and quantity when selecting keywords that will have the most influence on your website's ranking on search engine results pages.
Improving Your Keyword Optimization
How and where you position SEO keywords throughout your text is important, thus, it is essential to take note that content is king and that it must be original and informative while also being well-written.
Incorporating specific terms and phrases into your work without committing grammatical faults might be challenging, though.
Optimizing SEO keywords for certain types of content may be difficult since you want the content to appear natural while still ranking well for the keywords.
You may be unable to include a particular term or phrase in your material.
Try to include the term in the name of the picture file on your website. Even if the user does not see the term on the page, you can still profit from higher search engine ranks.
Related CTN News:
Coinbase Shares Drop On Billion-Dollar Loss In Second Quarter And Revenue Miss
The Importance of SEO For Ecommerce 
Elon Musk Sells 7.92 Million Tesla Shares Worth $6.88 Billion Amid Twitter Legal Battle