Medical Cannabis Clinics in Thailand: Exploring the Benefits of Cannabis in Thai Herbal Medicine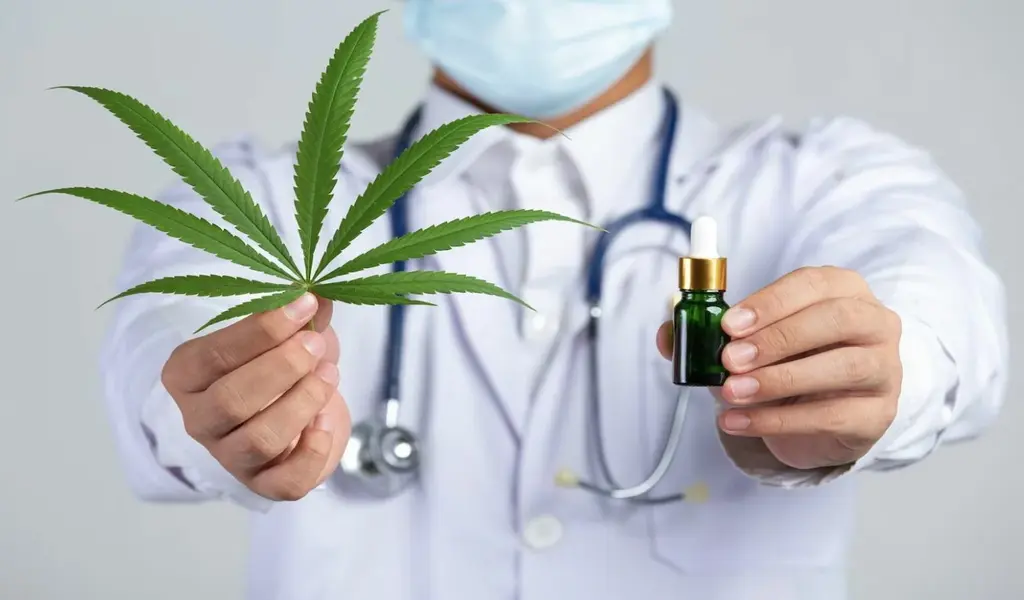 (CTN News) – Would you want to learn about alternative treatments for your physical and mental health? The solution can be found in Thailand's growing medicinal cannabis clinics.
Since cannabis was legal in 2022, these clinics have sprung up around the country, each giving its unique take on treating a wide range of medical conditions.
So wait, how does cannabis figure into Thai traditional medicine? Let's dig into the interesting realm of this age-old business and see how the medical cannabis clinic is revolutionizing the industry.
The History of Thai Herbal Medicine
With its origins in Ayurveda and Chinese medicine, Thai herbal medicine has been integral to Thai society for generations.
Natural therapies are emphasized in treating many conditions, from headaches to digestive problems to chronic pain.
Herbs and spices like ginger, turmeric, and lemongrass are commonly used in traditional Thai medicine.
Because of recent changes in Thai law, cannabis is now a featured component in traditional Thai herbal medicine.
Cannabis in Thai Herbal Medicine
Thailand has a long history of using cannabis for medical purposes. Before being outlawed in the 1930s, it was a part of the country's traditional pharmacopeia.
But now that it's legal again, cannabis is returning to Thai traditional medicine.
CBD oil, sweets, and tinctures are cannabis-based treatments available at medical cannabis dispensaries.
In addition, cannabis is effective in treating various medical conditions, from insomnia and anxiety to chronic pain and inflammation.
The Rise of Medical Cannabis Clinics
After cannabis was decriminalized in 2022, medicinal marijuana dispensaries have sprung up throughout Thailand.
All of them provide a comprehensive menu of care options for their patients. Medical specialists working at these centers can assist patients in determining which cannabis-based treatments will be most beneficial to them.
Patient evaluations and recommendations for medicinal cannabis therapies are provided at specialized clinics.
Those interested in learning more about the uses of cannabis in Thai herbal medicine can even attend workshops and seminars on the topic.
The Benefits of Medical Cannabis Clinics
Clinics specializing in medical cannabis take a more all-encompassing approach to patient treatment.
The most effective modern cannabis-based treatments are integrated with the most effective methods of traditional Thai herbal therapy.
In this setting, each patient receives attention based on their requirements and receives therapies accordingly.
In addition, the personnel working at medicinal cannabis clinics are experts in their fields.
Hence, patients may trust that their therapies are safe and effective. Also, medicinal cannabis clinics may support their claims and provide evidence-based therapies by utilizing statistics and other data.
Finding a Medical Cannabis Clinic in Thailand
As it turns out, it's not hard to locate a cannabis clinic in Thailand for medicinal purposes. The process may be approached from a few different angles.
Looking for a reliable medical cannabis clinic online is one of the greatest options. Directory and review websites are only two of the many internet tools that may help you locate a clinic in your area.
You may also investigate Thai herbal medicine-savvy residents and ex-pat groups.
There's a chance they'll know about a reliable medical marijuana dispensary in your region and be able to suggest it to you.
It is essential to pick a reliable medical cannabis facility staffed by experienced doctors when needing this treatment.
Seek out clinics that provide a wide variety of services, such as consultations and workshops, and employ tried-and-true methods.
It's also crucial to check that the clinic you pick is legitimate and per Thai law on medicinal marijuana.