Protein-Packed Sweet Treats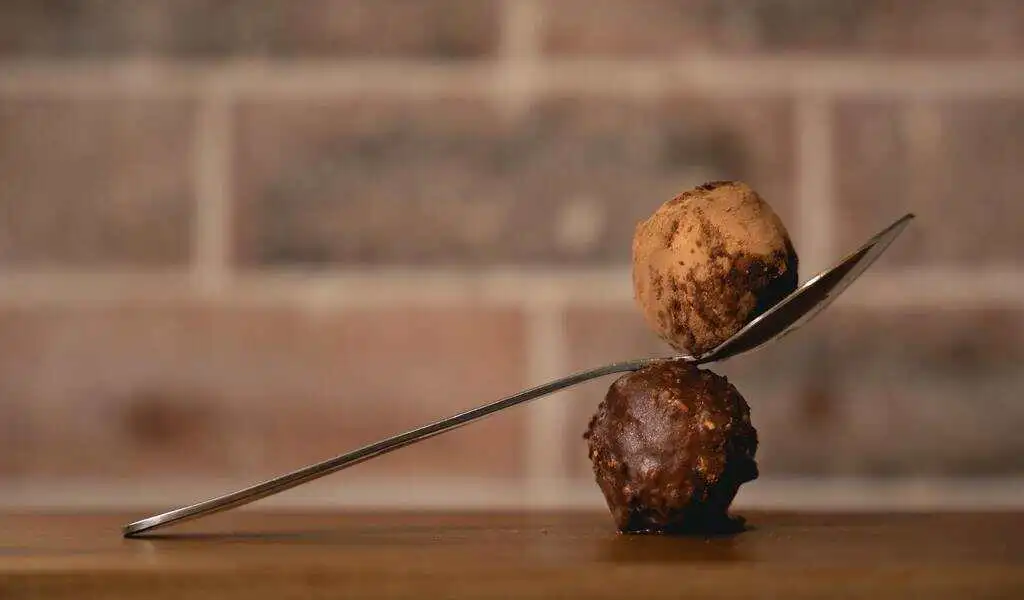 Protein-packed sweets are a great way to find a healthier alternative to regular desserts. Now, with the growing "protein-filled sweet treats" trend gaining momentum throughout the health and fitness sphere, you have the chance to explore a different type of indulgence that still adheres to healthier preferences.
In recent years, there's been more awareness about the importance of protein as a nutrient. Protein is essential for muscle growth, metabolism, and many other bodily functions. With this increased awareness came an increased demand for protein-rich foods that don't compromise on taste or texture. So these protein-filled sweets are just what the taste buds have been clamouring for!
Successful weight loss often results from maintaining a healthy diet that is rich in protein. Consequently, protein-packed snacks can be beneficial if you want to maintain a healthy lifestyle, with some of the best examples including cheese cubes, beef jerky and even chocolate milk!
Protein-packed snacks are ubiquitous these days because of the increased desire to keep to cleaner and more nutritious diets. But what about those days where you may want something sweet but don't want to go too overboard?
Then sweet friends, rejoice! These protein-packed sweet treats offer you the best of both worlds, so you don't have to give up your guilty pleasures altogether:
Pumpkin Pie in A Cup
If it were possible to pack a celebration in a cup, this scrumptious pumpkin pie recipe would be the result. Now you can enjoy the goodness of a sweet personal pie that is packed with protein yet portioned out perfectly.
Get the recipe here.
Blood Orange and Coconut Chia Pudding
This pudding is the answer to that yearning for variety you have been experiencing lately. Finally, you can turn to this sweet yet nutritious treat for a healthy breakfast alternative that allows you to leave the oatmeal and eggs in the cupboard once in a while.
Get the recipe here.
Alternatively, you may also wish to enhance some more traditional treats by breaking out the protein powder to give that extra bit of protein and kick your favourite indulgences into high gear. In that case, try:
Clean Eating Protein Cheesecake
This popular dessert is meant to bring together a combination of low calories and high protein amounts without losing out on the irresistible creaminess of the traditional cheesecake. It may sound too good to be true, but we'll let you be the judge of that.
Follow this link to find culinary nirvana.
Chocolate and Peanut Butter Protein Cups
These treats bring together that ultimate duo: chocolate and peanut butter! Use whey protein to elevate them to another dimension. So now you can leave the guilt at the door while you reach for a chocolate, peanut butter protein cup at snack time.
Learn how to make them using this recipe.
Maple Vanilla Protein Fudge
This sweet treat has all the makings for a tempting morsel that you will keep reaching for time and time again. What's more, it is a no-bake recipe, so as soon as you are done assembling the fudge, you can skip right over the wait for a cooling period and dive right in.
One of the most convenient aspects of all these dessert ideas is that the requisite protein powder is easily accessible and with varied supply. You can use your favourite product or choose from a wide range of quality brands, including Max's- Shred System, Dymatize- Elite 100% Whey, White Wolf Nutrition- All-in-one Protein and Optimum Nutrition- Gold Standard Whey, to name a few. No matter your selection, total enjoyment in the form of a protein-packed sweet treat is not so far out of reach anymore.
Also Check:
5 Things You Need to Pack for a Long Flight after the Pandemic
Medial Cannabis: 10 Amazing CBD Products One Should Try
Thai Chicken Stir-Fry – Suwannee's Kitchen
Battle of the Bulge: Thailand Struggles to Get Monk Obesity