Crypto Betting – The Golden Age of Efficient Crypto Betting is Now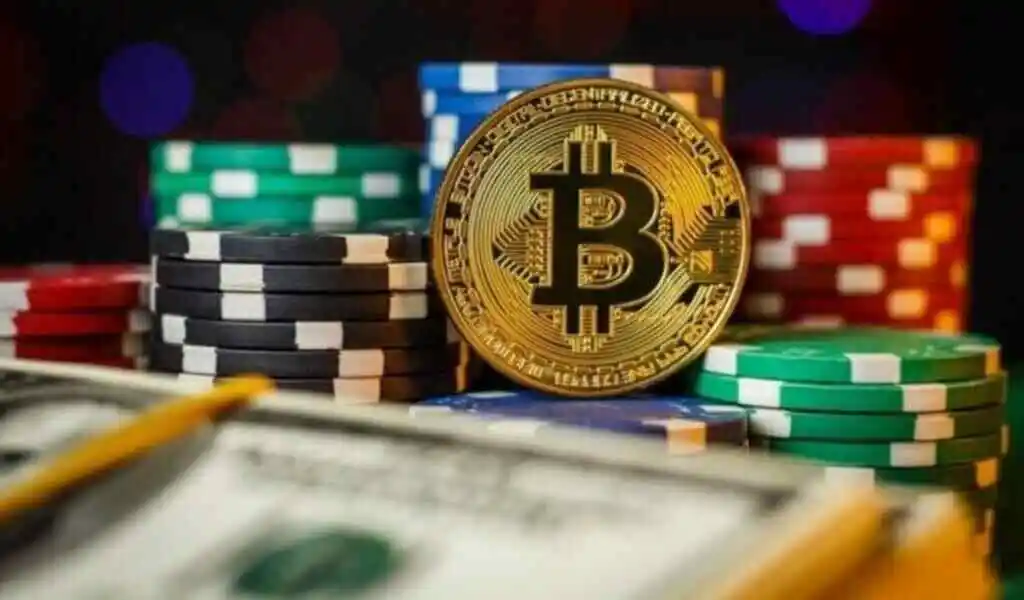 Crypto Betting: As soon as cryptocurrency technology was introduced, it had a profound impact on online gambling, even before it had a negative impact on the financial sector. That's because online casinos and bookies were eager to embrace digital money as a handy and confidential method for users to wager. Sounds amazing, right?
E-sports wagering on cryptocurrency has been more popular over the last few years. There are currently hundreds of gaming companies providing this service. Esports betting giants are also embracing Crypto Betting alongside regular cash wagering.
Mixed Currency Betting vs. Exclusive Crypto Betting
Bitcoin's rise in popularity sparked a rush of cryptocurrency betting sites. In the beginning, several bookies introduced cryptocurrency to their payment options alongside regular currency.
Bitcoin has become a viable option for a growing number of sportsbooks and casinos. Apparently, their company didn't suffer as a result of taking a prudent risk, since crypto esports betting is still popular.
Plus, it's advantageous for gamers to be able to use both conventional and digital currency. Deposits may be made using their credit and debit cards or bank accounts without the need to set up a bitcoin wallet.
On the other hand, sportsbooks and casinos that exclusively take bets in crypto may welcome players from a wider range of nations. Players have an easier time registering and depositing at crypto gambling sites since the regulations aren't as stringent.
Only digital money may be used to deposit and withdraw wins from crypto betting sites, making the process a breeze. A great kick for the bucks! If you want to know more about the superb crypto betting, just keep reading;
What Kind Of Video Games Are Included in a Crypto Betting Pool?
Arcanebet, one of the most prominent esports bookmakers, offers a wide selection of popular video games for players to bet on. DOTA 2, League of Legends, StarCraft/StarCraft II, and other famous video games may be gambled on using bitcoin. Cryptocurrency bettors have access to the same markets as traditional bettors, and they may place wagers before or during the games.
Furthermore, the odds for forthcoming events are posted many days and even a week in advance by these prominent bookmakers, allowing players to place ante-post bets.
Bonuses and Promotions for Crypto Esports Betting
There is no restriction on new players' access to welcome bonuses if they use Bitcoin or other forms of digital currency to wager. When they make their initial deposit, they may take advantage of the abundant chances offered by crypto betting exchanges and traditional sportsbooks. A promo code is required for certain incentives, while others are given immediately when a player deposits money.
Almost all crypto betting bonuses have wagering requirements that must be satisfied before they can be cashed out. As a result of the fierce rivalry amongst crypto esports betting platforms, bookies have been forced to give ever-larger welcome incentives.
At first inspection, it's clear that most of the crypto betting site promos are above the industry average. In most situations, bonus recipients must clear their current offers before applying for new ones since welcome incentives and continuing promotions are mutually incompatible.
You don't have to read the tiny print or worry about ambiguous circumstances when you choose a trustworthy operator. Plus, you can also benefit from the Christmas Promotion if you want to have a pleasurable experience in the Bitcoin industry.
All in all, Crypto betting has a promising future since the majority of punters are between 18 and 34 years old. More and more people are betting with cryptocurrencies in esports, which is a growing part of the whole market.
Also Check:
Coronavirus Increases Web Traffic to Best Guide to Online
US Justice Department Begins Efforts to Ban all Forms of
Betting Site Companies Stepping Up Advertising in the World of
Is eSports Betting Relevant in 2021?