Police Find Woman and Her 8-Year-Old Son Beaten to Death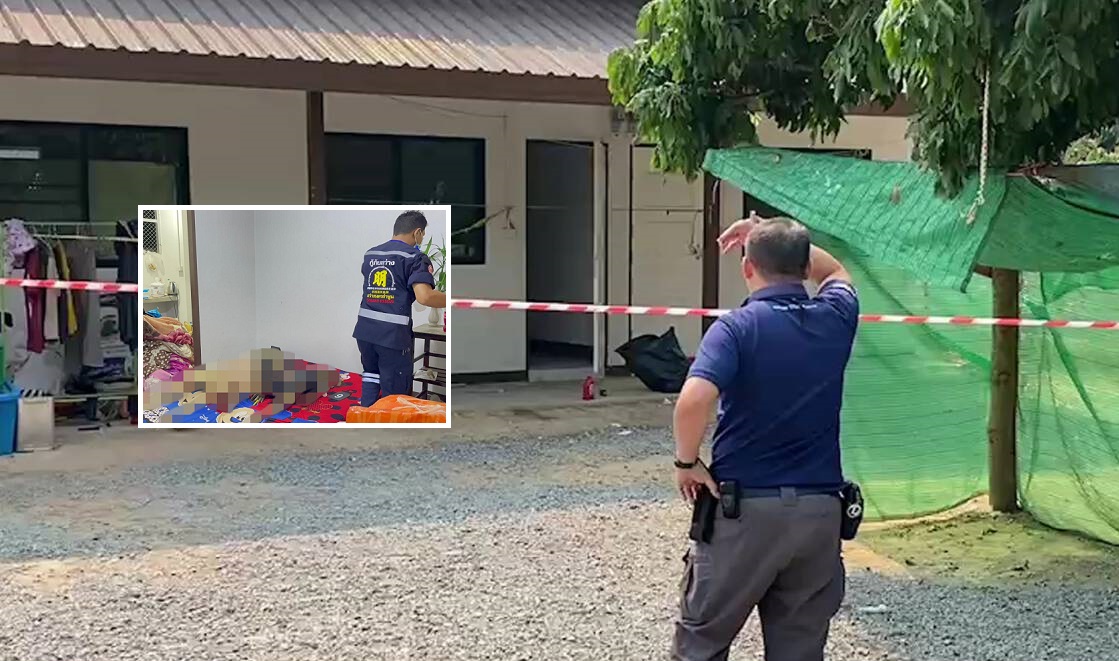 Police report a woman and her 8-year-old son were found battered to death in a rented room in Muang district of northern Thailand's Lamphun province. Authorities suspecting her missing husband.
The woman and her son were discovered murdered in a rented room and reported to police about 7.15 p.m. on Monday. Both victims had severe injuries and had been beaten on the head and body and were found dead lying on the bed.
According to investigators, a 38-year-old Myanmar man named only as Thun booked the room in mid-January with his wife Thor and her son from a previous marriage. The couple was employed on a construction site in the Pa Sang district of Lamphun.
Last Friday, the her husband was last seen driving away in a car, telling neighbours he was sending his wife to Chiang Mai's Fang area. He hadn't been seen by neighbours since.
On Monday, the occupant of a next room complained of a foul scent emanating from the couple's chamber, as well as several flies outside the door and called 911. Police said they have launched a nationwide manhunt for the missing husband.
Police chief transferred over murders
Meanwhile, a police chief has been reassigned awaiting an investigation into the murderous attack on a family's home on Saturday by three gunmen headed by an officer under his authority, deputy national police commander Pol Gen Surachate Hakparn said.
Four persons were involved in the incident, three of them stormed the house, equipped with two M16 rifles and a 9mm pistol, the other drove the getaway vehicle from the house.
Mr. Thammarong Nilniyom, the house owner, his wife Nilthip Palakachen, Pornsak Phetchu, and one of the gunmen were killed. Police believe the gunman was shot dead by one of the victims, who retaliated.
The Surat Thani Court in southern Thailand issued arrest warrants for Police Snr Sgt Maj Atthaporn and Mr Manop Wang-ngan on murder allegations.
On Sunday night, Atthapol, Pol Snr Sgt Maj Atthaporn's son by a former wife, was found dead in a car parked inside a temple in Ban Takhun district where funeral rites for Thammarat were being held. His hands were tied and he was shot in the right temple.
On Monday morning, Panida Nilniyom, Thammarong's only daughter and Pol Snr Sgt Maj Atthaporn's wife, was found dead at a resort in tambon Tha Khanon, Khirirat Nakhom district. She was shot in the mouth.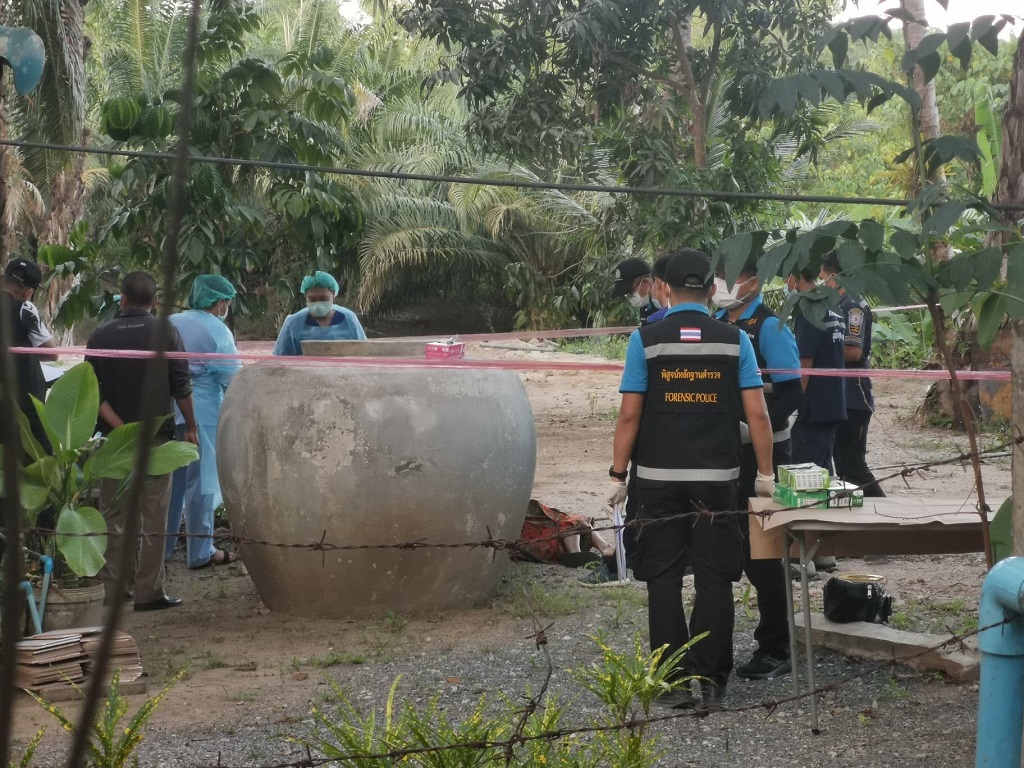 On Monday afternoon, Mr Manop, one of the two prime suspects, was arrested in Thap Put district, Phang-nga province. Pol Snr Sgt Maj Atthaporn remained at large on Tuesday morning.
Pol Gen Surachate said Pol Snr Sgt Maj Atthaporn had fled with an M16 rifle and a 9mm pistol. He was armed and dangerous.
He had ordered Khirirat Nikhom police station to report to him about the distribution of weapons since the two M16s reportedly used in Saturday's attack might belong to the station.
Pol Lt Gen Surapong Thanomchit, the Provincial Police Region 8 commissioner, had issued an order transferring Pol Col Kriangkrai Ketkaew, the Khirirat Nikhom police chief, to assist at the Region 8 operations centre, pending an investigation into Saturday's attack and the deaths of the six people.
Pol Gen Surachate said Thammarong had previously been shot and wounded by an assailant using a military-grade weapon on Dec 31, 2022, but police did not investigate the incident.
The investigation panel would find out whether it was related to Saturday's attack, he said.
In Bangkok, national police chief Pol Gen Damrongsak Kittiprapas on Monday night confirmed the arrest of Mr Manop in Phang-nga province.
From evidence in hand, forensic examination of those killed and the timeline, it was initially believed Pol Snr Sgt Maj Atthaporn killed his wife Panida at the resort before going with the three other suspects to the house in Khirirat Nikhom district where four people were killed, he said.
A feud between Pol Snr Sgt Maj Atthaporn and his father-in-law Thammarong might be the motive for the attack, he said.