Tesla's Arrival Accelerates The Nearshoring Boom In Mexico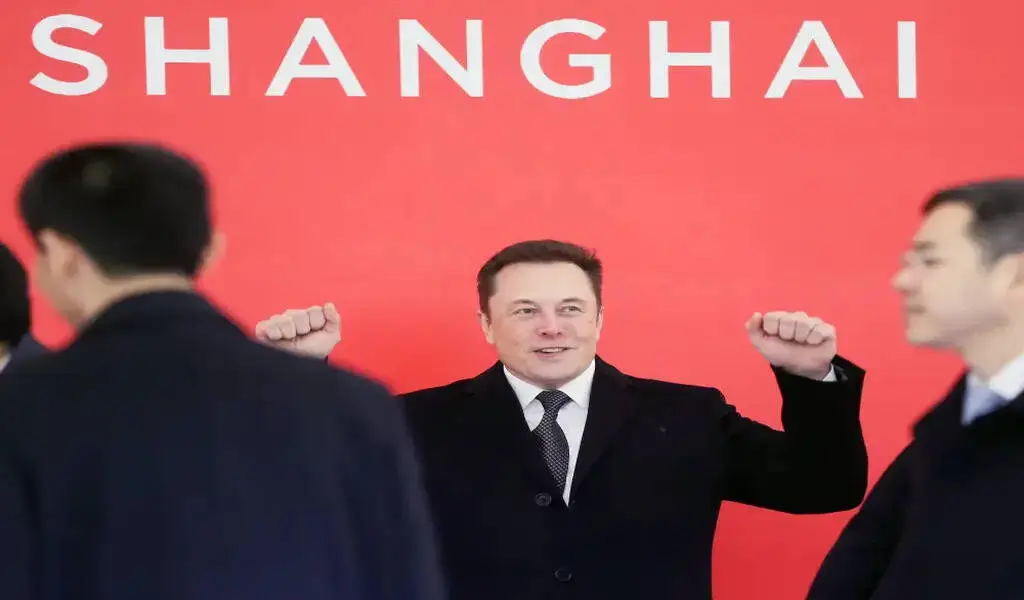 (CTN News) – Mexican Governor Samuel Garcia is juggling his daughter's birth with Tesla's arrival in northern Mexico, where new foreign investment is expected.
Giga factory outside Monterrey could begin producing Tesla electric vehicles next January, says 35-year-old Nuevo Leon governor.
A US company and its suppliers are choosing to locate production closer to the world's largest economy, rather than in Asia, as part of the "nearshoring" trend.
A Tesla plant could be built in April, Garcia told AFP in an interview just hours before she gave birth.
Afterward, the politician shared a video of his daughter's birth and a photo of himself with Tesla boss Elon Musk.
Just a week after Musk announced plans to build a new "giga factory" in Mexico, his teams were already inspecting land near Monterrey.
Mexico's government has said it will invest $5 billion in the new plant.
It's a huge plot of land where they're going to build the biggest factory in the world, Garcia said.
7,000 direct jobs and 40-50,000 indirect jobs will be created in Monterrey, according to the politician.
Tesla's headquarters in Austin, Texas, is 600 kilometers from the city, which is about 200 kilometers from the US border.
Many electric vehicle part manufacturers are expected to join Tesla.
Around 30 Tesla suppliers arrived in the region between November and February.
A Quanta manager described the pace of recruitment in Nuevo Leon as "crazy" since Quanta began operating there in December 2021. There is already a presence of Saint-Gobain in this region. It will be followed by Faurecia, a manufacturer of car seats.
However, civil society activists temper excitement among Nuevo Leonese elites.
A severe drought hit the region last year, and pollution clouded the mountains around Monterrey.
Sandrine Molinard, director general of Civic Council, a local civil society group, said the state must respond in record time to housing, water, mobility, health, and school needs.
Tesla has promised to address water scarcity, including the use of recycled water, according to Mexican President Lopez Obrador.
In Ciudad Juarez, several hundred kilometers northwest of Monterrey, the "Tesla effect" is being felt.
"Maquiladoras" are factories set up by US companies using Mexican labour to manufacture electronic components for export.
In addition to mounting tensions between the US and China, the Coronavirus pandemic has crippled international supply chains.
According to the city's director general of economic development, Ivan Perez, the boom is causing a labour shortage.
30,000 employees are needed.
Industrial parks built along the Juarez-El Paso border are sprouting warehouses.
Four Taiwanese companies are building 70,000 square meters of industrial hangars, including Apple subcontractor Foxconn and Tesla supplier Pegatron.
Also noticing a significant change is Eduardo Cinco, who works for a real estate firm.
In 20 years, I've never seen availability fall below 5 percent.
Nevertheless, the boom may not be quite as beneficial as it seems, according to Jesus Manuel Salayandia, outgoing president of the National Chamber of the Transformation Industry.
It's been decades since maquiladoras arrived in northern Mexico, but "there hasn't been a true technology transfer," he said.
SEE ALSO:
Shares Of Credit Suisse Sink After Financial Reporting Reveals 'Material Weaknesses'
CPI Report Confirms That Inflation Continues To Be Sticky, Despite The Recent Decreases