How To Ensure Employee Productivity In A Hybrid World?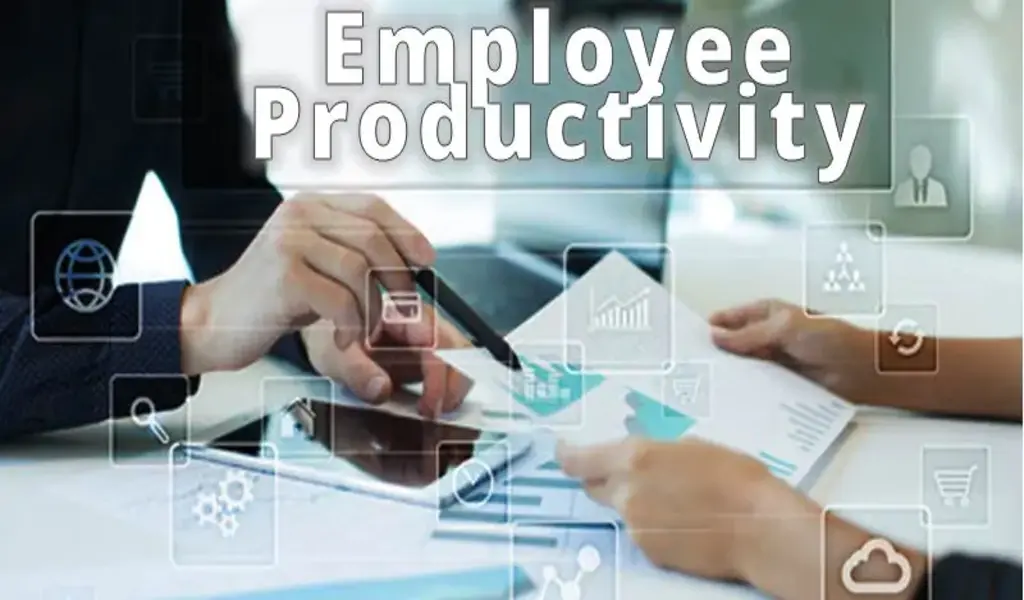 Employee Productivity: Gone are the days when clocking long hours in the office was considered as one of the de-facto performance parameters. In an ecosystem where a hybrid workplace is a new norm, there is a need to change the traditional ways to ensure employee productivity.
But it is easier said than done. This is one of the biggest questions that are facing management, supervisors, and team leaders across the board.
As companies adjust to the new reality of workplace management, there is a need to mend how employee productivity is being measured. For instance, there is a set of people who like to work from the office, citing factors like work-life balance and focus time. At the same time, there is another set of people who like to work from home citing the same factors.
In other words, in a hybrid work ecosystem, it is important to have a slightly different mindset to ensure employee productivity as compared to the traditional ecosystem. Here are some ways that can help you ensure employee productivity in a hybrid world:
1. Focus on results, not activities
One of the key ways that can help you ensure employee productivity in a hybrid world is by focusing on results rather than activities, operating an agent productivity tracking software can be also helpful. As you prepare for a hybrid world in the long run, it is critical to change the traditional mindset along with the traditional ways of measuring performance. Rather than measuring performance on activities, it is better to assess impact.
Gone are the days when factors like long hours at the office, or a pleasant personality would also play an indirect role in the overall performance of the employee in the office. A hybrid world needs a new mechanism to ensure employee productivity. One of the mechanisms that can help you get started on this transformational journey is by focusing on results.
2. Be proactively available
As employees do not have a chance to get their doubts clarified on the floor or by a brief conversation at the workplace, it is the responsibility of the manager to be available for your team. As employees are expected to continue to perform in a hybrid work environment, supervisors need to play a supportive role when employees require them.
For instance, one of the most common complaints in a remote work environment is that workers end up spending too many hours on calls. It is the responsibility of the manager to keep the right balance between calls and project progress.
More importantly, as a supervisor or a manager, you can spare some time out from your schedule and line it up towards solving any doubts or clarifications your team may have.
3. Opt for tangible results in employee productivity
You need to understand that employees do not have anything to show daily in a hybrid work environment unlike in the office. As a result, it is important to have tangible results for employees as a target. As employees would meet the set tangible targets, they would have something to show as 'real' progress.
It can also act as a big motivating factor for the employees. As you set small tangible results that are aligned with the progress of the project, you would be able to create a fine balance between tangible results for employees and an increase in efficiency and productivity for the organization.
4. Increase regular contact with employee productivity
Always remember that a hybrid work ecosystem is a new reality for the workforce as well. For this to work effectively, you need to increase regular contact with employees and try to have more check-in conversations with your team. This approach can help you in two ways – employees will feel more connected and supported, and managers would have better control over the process.
As employees feel more supported, they would try to go the extra mile to achieve the set goals. At the same time, with these conversations, you can have an idea about the roadblocks being faced and the new opportunities that exist in the market. Such conversations should take place in person even in a hybrid environment. However, in case you feel it will take some time, you can also check in on your team members virtually. Remember, timely feedback is more important than comprehensive feedback.
5. Communicate
With the hybrid work environment becoming the new reality for organizations across the globe, it is important to realize that employees are also going through this learning curve. As a result, as companies bring the changes to ensure employee productivity, it is essential to communicate these changes to employees at all stages.
A communication strategy will help in keeping your workforce informed about the changes being made in the performance metrics and style of working. This will help them prepare for the future and respond accordingly to these changes. In addition, Using Technology such as the Microsoft Teams platform can boost collaboration and productivity in teams, primarily when you work in hybrid environments. However, it would be helpful if you could integrate production tools for Microsoft Teams to enhance productivity and collaboration, so hybrid teams feel more connected and motivated.
6. Check workload
A hybrid work environment requires better management of workflows and employee productivity. For instance, it has been seen that it is better to check project progress and how much each employee contributed to the project. This would give you a fair sense of the workload of each employee as compared to all projects that your team is working on. In the end, it is critical to check the workload of each employee to ensure employee productivity.
You can opt for employee monitoring software to understand the current workload of each employee. A clear view of employee activity enables supervisors to differentiate between actual productivity and forced efforts. When managers know which employee is performing better but have too much workload, they can reduce that to employees doing nothing productive.
Summing up
These are the top ways that can help you ensure employee productivity in a hybrid work environment. As the world settles into the new reality of the workspace, managers need to keep an open mind and be more receptive to enabling feedback. User activity monitoring software opens the ways to better hybrid workforce efficiency.
Also Check:
How to Pick the Right Sort of Debt Management Firm
Top 6 CBD Business Opportunities for 2022
DotBig Ltd Review: Introduction to the Broker
Why is it Necessary to Make the Investment?