Former FTX CEO Sam Bankman-Fried Blames Lawyers, Judge Calls Him Dubious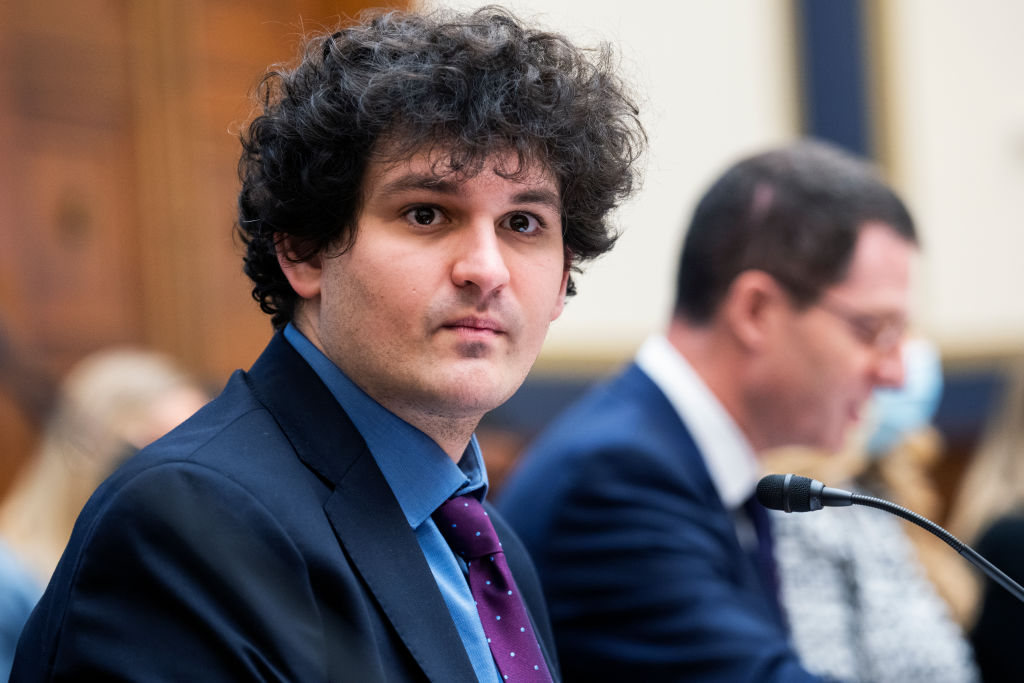 Former FTX CEO Sam Bankman-Fried testifying to a judge, has tried  to blame the entire collapse of his crypto exchange and missing money on his lawyers, a claim the judge has called dubious. Bankman-Fried was summoned by Judge Lewis Kaplan to evaluate which portions of his testimony might be heard by the jury.
The 31-year-old is accused of defrauding investors and lenders as well as stealing money from users of his now-defunct cryptocurrency exchange, FTX. He claimed that he was acting in good faith based on legal guidance.
The court dismissed the jury so that he could determine which parts of Mr Bankman-Fried's testimony, if any, would be accepted as evidence.
The action allowed Mr Bankman-Fried and his counsel to practise speaking in front of the jury.
Personal loans from Alameda
Mr Bankman-Fried defended decisions that prosecutors had questioned, such as setting some group discussions to erase automatically. He stated that this was in accordance with the record-keeping rules established by his legal staff.
He stated that he and his lawyers had addressed numerous such arrangements, including personal loans he received from Alameda and its role as a "payments processor" for FTX.
"Did you take comfort from the fact that lawyers had structured the loans?" Mark Cohen, Mr Bankman Fried's attorney, inquired. "Yeah, of course," Mr Bankman-Fried replied.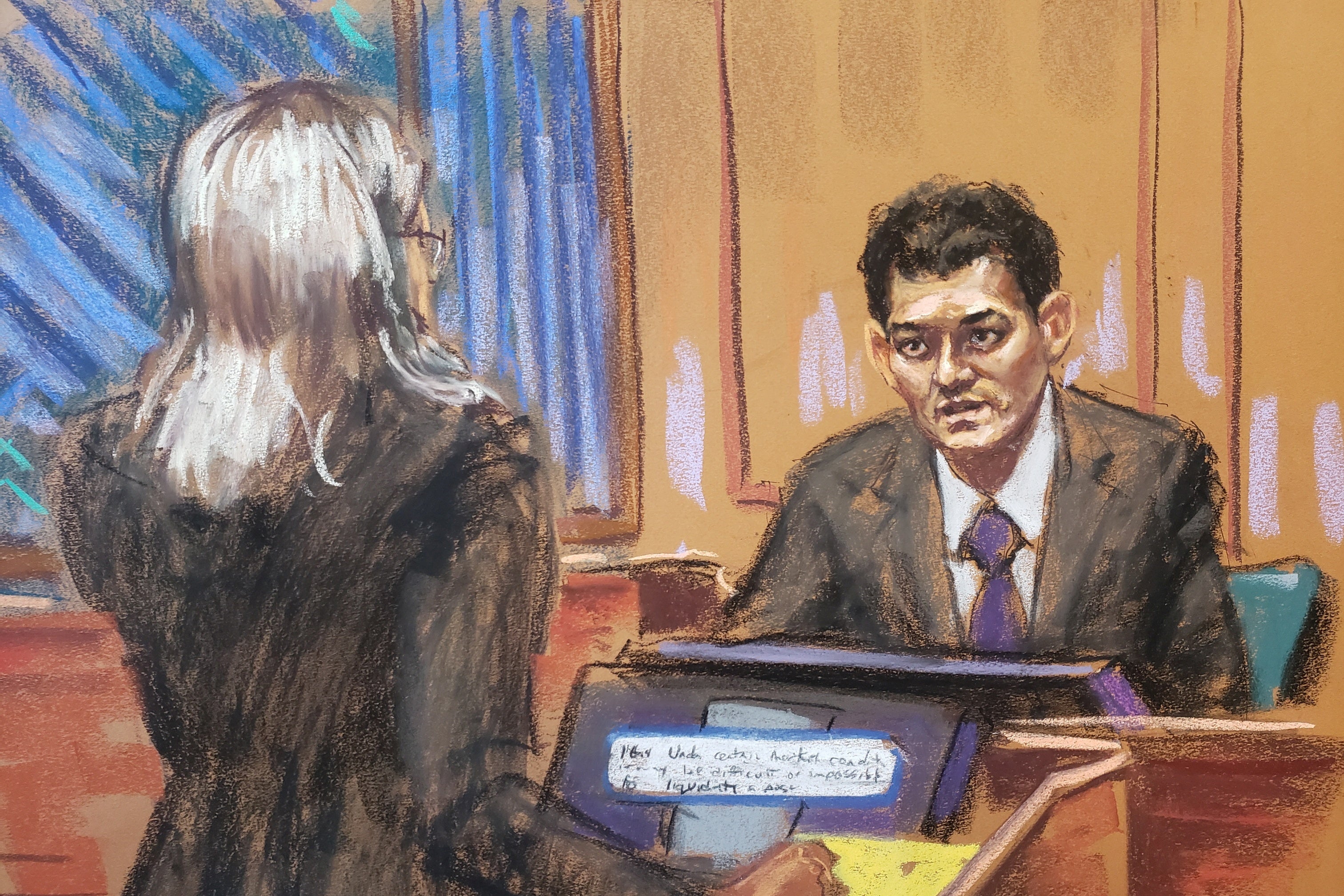 He also stated that he had relied on his legal team to prepare bank account applications for his businesses. "I trusted that they were proper forms," he went on to say.
Prosecutors have argued that Mr Bankman-Fried's claims that he acted on legal advice are immaterial if the solicitors were not fully informed.
The judge did not immediately rule on what testimony Mr Bankman-Fried may offer, but he did state that he was "dubious" about some of the points.
Spent FTX customers money
Mr Bankman-Fried spoke clearly and fluently at first, but faltered under a torrent of questioning from prosecutor Danielle Sassoon, who probed him about when he consulted lawyers and what he told them.
"Listen to the question and answer directly," Judge Kaplan once told Mr Bankman-Fried. When asked if Alameda was entitled to spend FTX customer monies, Mr Bankman Fried replied, "I wouldn't phrase it that way, but… yes."
Ms Sassoon pressed him for more than a minute to cite to text in a policy between the two firms that gave him that notion. He eventually pointed to a section that specified the monies might be "held and or transferred."
On Friday, Judge Lewis Kaplan will rule on what Mr Bankman-Fried can present to the jury.
Mr. Bankman-Fried's anticipated court appearance gathered hundreds of curious members of the public, including screenwriters, pensioners, and others captivated by the former billionaire's remarkable ascent and fall.
His presence in New York comes after 12 days of prosecution testimony in which close former colleagues testified. If convicted, he may face life in prison.
Former FTX Workers Plead Guilty
Defendants in the United States are not required to testify during trials, and are frequently cautioned against doing so because it exposes them to questioning by prosecutors. It also allows members of the jury who will determine the case to establish their own opinions, which may not be favourable.
"If the jury does not believe him, it's a guaranteed conviction," Jacob Frenkel, a former federal prosecutor who has been following the trial, told the BBC earlier this month.
Despite the risks, many experts watching the trial believed Mr Bankman-Fried would testify and offer his own account of events, attempting to discredit the prosecutors' story.
"The prosecutors have put on a pretty strong case," Carl Tobias, a law professor at the University of Richmond, said. "I don't know that there's much downside in this case for him to testify given what we've seen so far."
Prosecutors have built their case on testimony from three of his closest former friends and coworkers, all of whom have already pled guilty.
They have linked Mr Bankman-Fried to moves to withdraw funds from FTX and use them to repay lenders at his crypto trading firm, Alameda Research, acquire property, make investments, and make political contributions.
They claim he tried to conceal the transfers and their tight relationship, and lawyers have backed up their claims with text messages, spreadsheets, and tweets.
Throughout the trial, these witnesses, including his ex-girlfriend and former Alameda CEO Caroline Ellison, have emerged from hours of questioning with their credibility seemingly intact.
Mr Bankman-Fried's defence team claims he followed "reasonable" business practises as his enterprises expanded swiftly.
Following the collapse of his enterprises last year, he admitted to managerial blunders in media interviews, including one with the BBC, but claimed he never intended to commit fraud.
Elizabeth Holmes is one of many high-profile defendants who have chosen to testify in their own defence.
The founder of blood-testing startup Theranos, who claimed she had no intention of defrauding investors, was eventually convicted on four of 11 counts and sentenced to more than 11 years in jail.
However, testifying can be advantageous. Tom Barrack, a former private equity executive and fundraiser for former President Donald Trump, and Lebanese billionaire Jean Boustani were both acquitted in separate, unconnected criminal prosecutions.