Why You Should be Opting for Coworking Spaces for Your Startup in Mumbai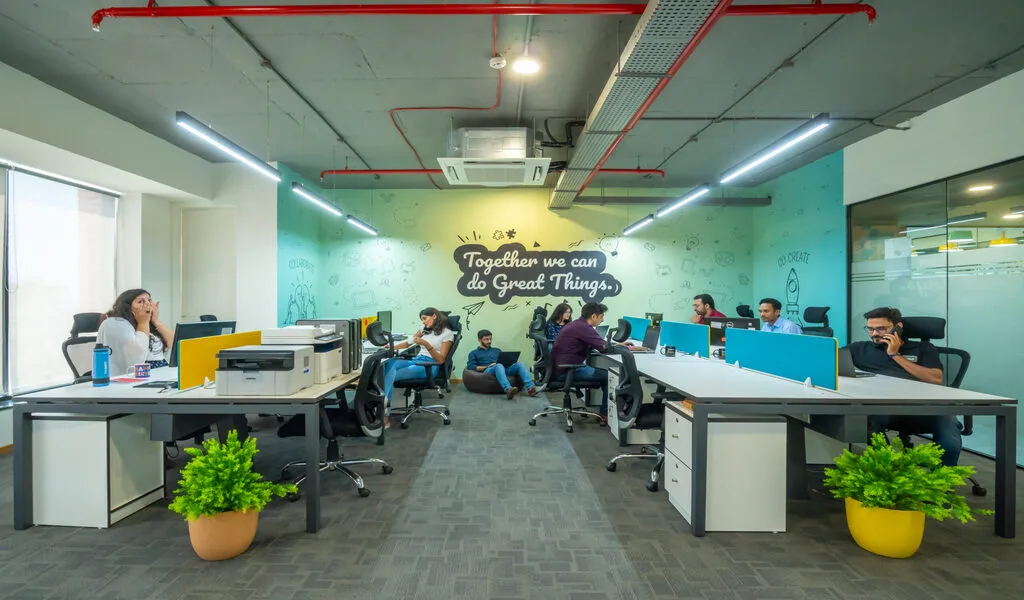 Coworking spaces are the new trend now that serves our professional requirements. These spaces are expanding to a wider range with an increase in remote and freelance opportunities.
Metro cities with industry establishments are witnessing a major shift towards coworking space offices.
There are ample platforms providing spaces where you can have in-office vibes along with multiple amenities, many working professionals prefer coworking spaces due to their distinctive features in comparison to traditional offices.
As a consumer, these spaces serve us in numerous ways by getting more opportunities in terms of collaborations and networking.
Here in this blog, we will be discussing the cheapest coworking spaces in Mumbai and how you can avail the maximum of them.
Mumbai a New Home to Startups
Mumbai being the business capital of India has been seeing multiple industrial advancements with ample startups.
With the growth in technology and other aspects, the current workforce is more inclined towards the concept of being professionally capable of their own and establishing their brand name.
Mumbai city attracts thousands of professionals and newbies to its accelerating userbase growth in terms of opportunities.
There are multiple startups that came into the limelight having their roots in Mumbai.
The city is witnessing more footfall of new micro and macro industries. Mumbai offers people more opportunities than average in contrast to the limited space it has.
In this case, coworking spaces are taking a forward leap and are anticipated to exponentiate gradually. The high rates are also an important factor due to which renting a proper office space can be challenging in financial terms.
Rising Coworking Space Culture in Mumbai
With the increase in the number of companies arriving in the city to set up their businesses, the demand for working spaces has increased.
Renting a fully furnished space in Mumbai is expensive, though coworking spaces can be an ideal place for professionals, entrepreneurs, and company holders to avail the in-office setup at affordable rates and with all the office for amenities.
The majority of startup owners and entrepreneurs along with individuals are opting for coworking spaces with shared roofs and inexpensive capital investment. There are ample options for the cheapest coworking spaces in Mumbai that you can opt for.
Benefits of Coworking Spaces for Startups
Affordability
As a startup, smart allocation of finances can be the best asset to boost your business and company growth. Coworking spaces provide all the office requirements at shared affordable rates.
You don't have to worry about paying the full space rent, rather you are required to pay rent as per the number of seats or the share of space that your company occupies.
Networking Opportunities
Coworking spaces involve professionals from different disciplines, companies, organizations, and domains. You get to work with different people and gain some valuable knowledge of their expertise.
You can network and collaborate with other professionals & build good relationships with them. This can help in upgrading your career prospects to an optimum level.
Stress-Free Environment
With the environment, you feel less stressed as you get around many people and enjoy your work. There are also other benefits included in the coworking spaces that involve various activities to relax your mind during break periods.
Productivity
You procrastinate less when you are in a productive environment. Coworking spaces offer you a whole new office experience as per your preference and requirements. You can take breaks and relax your mind, this ensures an easy and stress-free work delivery by your end.
Why myHQ Might be an Ideal Place to Opt
myHQ is a well-known platform that provides coworking spaces in major Indian cities with 75+ locations. You can avail of their listed amenities:
High-Speed Internet
Free Printing
Personal Concierge
Power Backup
Break out area
Meeting Rooms
Calling Booths
24×7 Access
Wrapping Up!
You can get a cozy workspace with ample benefits at the cheapest coworking spaces in Mumbai, These spaces are the best to avail that benefit your organization as well as your employees and yourself at a professional level.
These can help you be more productive and get your work done with proximity, thus resulting in profit and skill enhancements.
Indian cities are witnessing a major workforce shift towards coworking spaces, due to their affordability and other pros to enhance organizational and professional growth. You can review and select your coworking space in Mumbai by surfing the web and filtering your needs.
It is advisable to check on the basic necessities including, internet speed, availability of meeting rooms, security and safety, printing devices, quick power backup facilities, cost, and many more.
You also need to verify certain factors that include pantry, timings, and the location. Therefore if you are a working professional employed in work from home jobs, you can get yourself in the coworking space and uplift your performance.
Related CTN News:
How To Build A Website From Scratch: Steps To Build Your Dream Website
Lyft Co-Founders To Step Down From Their Posts, Appointed Risher As The New CEO
Top 10 Essential Productivity Software Solutions For 2023