Tesla Nearly Doubles EV Share In China In August As Car Sales Jump 2.2 Percent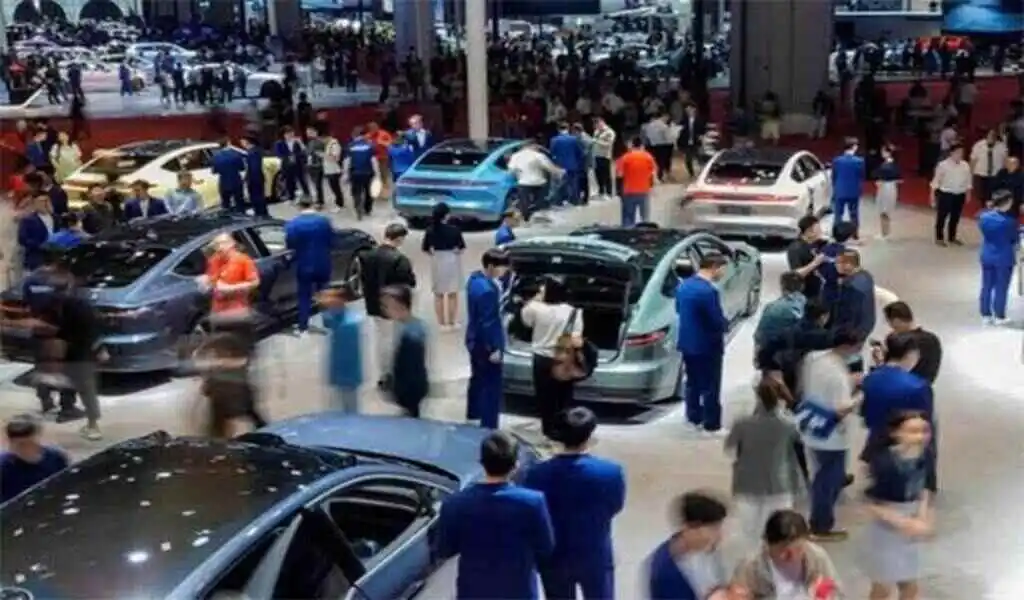 (CTN News) – The sale of Tesla vehicles in China has returned to growth from a year earlier as further price cuts and the introduction of new tax breaks for electric vehicles and other green vehicles are expected to boost consumer sentiment despite the struggling broader economy.
Tesla's share of China's electric vehicle (EV) market nearly doubled in August from July as a result of hefty discounts offered by the company.
On Friday, figures from the China Passenger Car Association (CPCA) showed that car sales jumped 2.2% on a yearly basis to 1.94 million units in August, marking the first month-on-month increase since May, according to the data.
As compared to July, sales were up 8.5% from the previous month. A total of 13.38 million units were sold in the first eight months of the year, representing a 1.8% increase.
Chinese automakers are stepping up their efforts to expand into overseas markets as price cuts become entrenched in the world's largest auto market, even as competition on their home turf becomes fiercer as well.
As part of the IAA Mobility motor show in Munich, Warren Buffett-backed Chinese EV giant BYD launched its Seal electric sedan for Europe on Monday.
At the Munich show, another domestic rival, Xpeng, also revealed plans to expand into more European markets next year despite being a much smaller company.
In August, China's passenger Tesla car exports were up 31% on-year, following a 63% increase in July.
As a result, new energy vehicles (NEVs), a key pillar of the auto industry, and one of the main targets of policy measures to revive purchases of big-ticket items, have maintained a solid growth rate in recent years.
There was a 34.5% increase in sales of NEVs in August, including pure battery EVs and plug-in hybrids, accounting for 36.9% of the total number of car sales for the month. There was an increase of 11.8% in sales in August compared to July.
As the US electric vehicle maker announced an additional price cut after slashing prices twice last month, a price war that was initiated by Tesla at the beginning of the year is continuing in the domestic market.
The Model 3, Tesla's long-awaited restyled version, however, was introduced with a starting price that was 12% higher than its previous, rear-wheel drive-based base model.
In terms of car deliveries, the company's Chinese-made Model Y topped CPCA sales rankings for passenger vehicles last month, with 65,316 delivered.
Based on a calculation by Reuters based on CPCA data, Tesla sold 64,694 cars in China in August, taking its share of China's EV market to 13.2%, nearly double the 7.5% it held the previous month, according to a report by Bloomberg.
SEE ALSO:
Tesla Will Put Charging Stations In 2,000 Hiltons In North America
Owners Opting to Send Their Old Car to the Junkyard for Cash