GM's Stock Drops To 3-Year Low After UAW Strike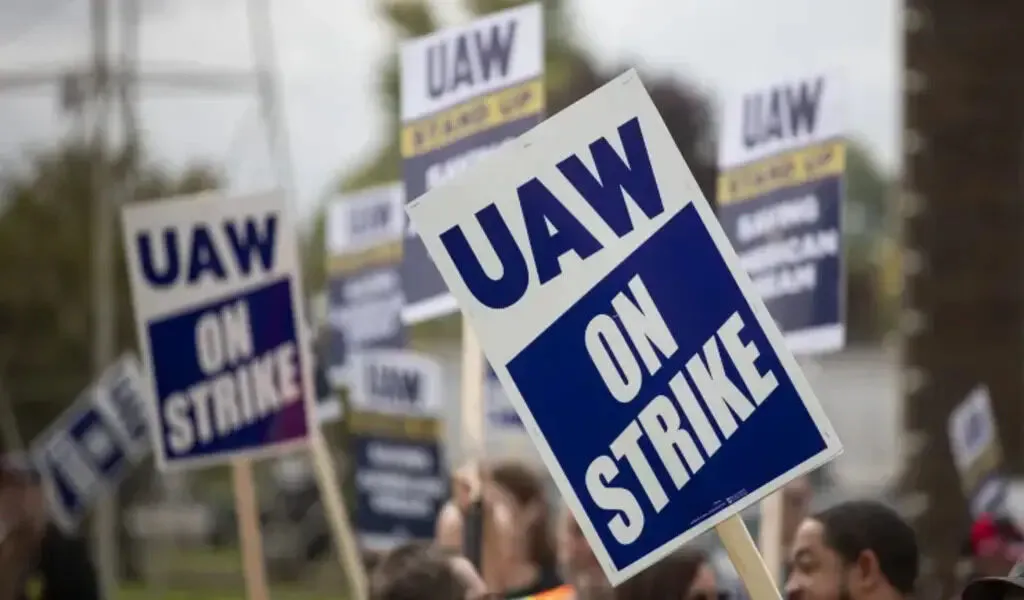 (CTN News) – In intraday trading on Thursday, General Motors' (GM) stock price fell below $30 a share for the first time in more than three years amid ongoing strikes by the United Auto Workers union and reports of a potentially costly airbag recall.
Shares of the Detroit automaker have fallen by about 10% since the UAW union began its targeted strikes on Sept. 15. Stock prices closed Thursday at $30.31 a share, down 2.4%.
A recent share decline occurred midday Thursday as a result of The Wall Street Journal reporting that at least 20 million GM vehicles are equipped with a potentially dangerous airbag part that the government believes should be recalled before further injuries or fatalities occur.
The potential recall of 52 million air-bag inflators from Tennessee-based auto supplier ARC Automotive was previously reported, but it was unknown how many GM vehicles would be affected.
According to the report, the National Highway Traffic Safety Administration held a public meeting Thursday to discuss its determination that the air-bag parts are defective and should be recalled.
The automakers, including General Motors, have until later this year to submit their responses.
As a result of the problem, GM has recalled approximately 1 million vehicles. In a statement issued Thursday, the company reiterated that it doesn't believe there is a basis for any further recalls beyond those that have already been undertaken.
In an emailed statement, the company stated that neither the affected automakers nor the NHTSA have identified a systemic design or manufacturing defect in ARC frontal airbag inflators.
As soon as GM determines that any unrecalled ARC inflators are unsafe, the company will take appropriate action in cooperation with the National Highway Traffic Safety Administration."
"General Motors will continue to work collaboratively with NHTSA, other manufacturers, and ARC in order to monitor and investigate the long-term performance and safety of the ARC airbag inflators in the future," said GM's spokesperson.
Despite the fact that many analysts have stated that GM shares have already been priced for a UAW strike, the stock has only experienced five positive trading days out of 14 so far this year.
GM confirmed Thursday that it had made a counteroffer to the union, marking the sixth counteroffer since negotiations began.
After reporting that it lost $200 million in production during the third quarter as a result of the strike, the automaker announced the news today.
It is our belief that we have a compelling offer that will reward our team members and allow GM to succeed and thrive into the future.
According to an emailed statement from the company, "we remain ready and willing to negotiate in good faith 24 hours a day, 7 days a week in order to reach an agreement.".
According to FactSet, shares of GM last fell below $30 a share in intraday trading on Oct. 2, 2020.
SEE ALSO:
As Rivian Announces $1.5 Billion In Funding, Its Shares Drop 20%