As Rivian Announces $1.5 Billion In Funding, Its Shares Drop 20%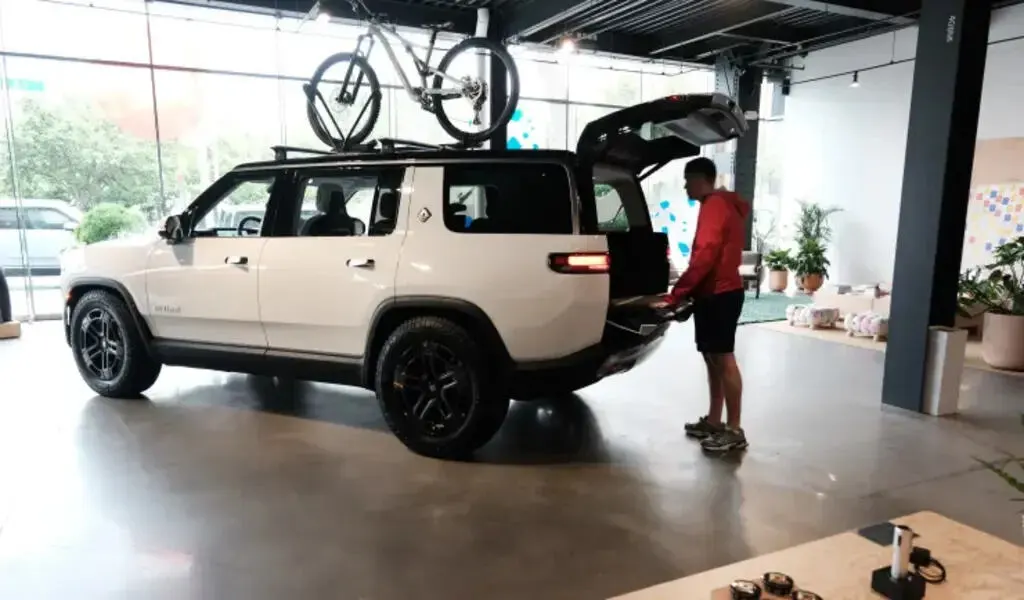 (CTN News) – Rivian Automotive shares were sharply lower in early trading Thursday, following the announcement that the company planned to offer convertible notes worth $1.5 billion to investors.
Additionally, the company also provided a preliminary estimate for the company's revenue for the third quarter that was in line with Wall Street's expectations for the quarter.
As of noon Eastern Standard Time, shares of the company were down 20%.
As Rivian reported in its regulatory filing late Wednesday, it expects its third-quarter revenue to come in somewhere between $1.29 billion and $1.33 billion, roughly in line with Wall Street estimates of $1.3 billion, according to LSEG, formerly known as Refinitiv.
During the second quarter, Rivian also reported that it had $9.1 billion in cash and equivalents, a decrease of $8.8 billion from the $10.2 billion it had at the end of the second quarter.
A number of steps have been taken by Rivian earlier this year to slow spending and bolster its balance sheet, including a 6% reduction in staff in February and the sale of $1.3 billion in convertible notes in March.
A further delay has been made to the launch of the company's smaller R2 vehicle platform, from 2025 to 2026, as well. It came as a surprise to investors when the news of the latest offering was announced.
Rivian is planning to offer a $1.5 billion offering of senior, unsecured "green" convertible notes due in 2030 that is expected to generate interest from investors.
In addition, buyers will be able to purchase up to an additional $225 million worth of notes if they wish to do so, according to the company.
There was good news for Rivian on Monday, as the company reported that it had delivered better than Wall Street expected for the third quarter of the year.
In the wake of close of the U.S. markets on Nov. 7, the electric vehicle maker is expected to reveal its third-quarter earnings report.
SEE ALSO:
Shield Your Ride – How Paint Protection Film Keeps Your Vehicle Looking New