New York Judge Threatens Trump With Jail for Violating His Gag Order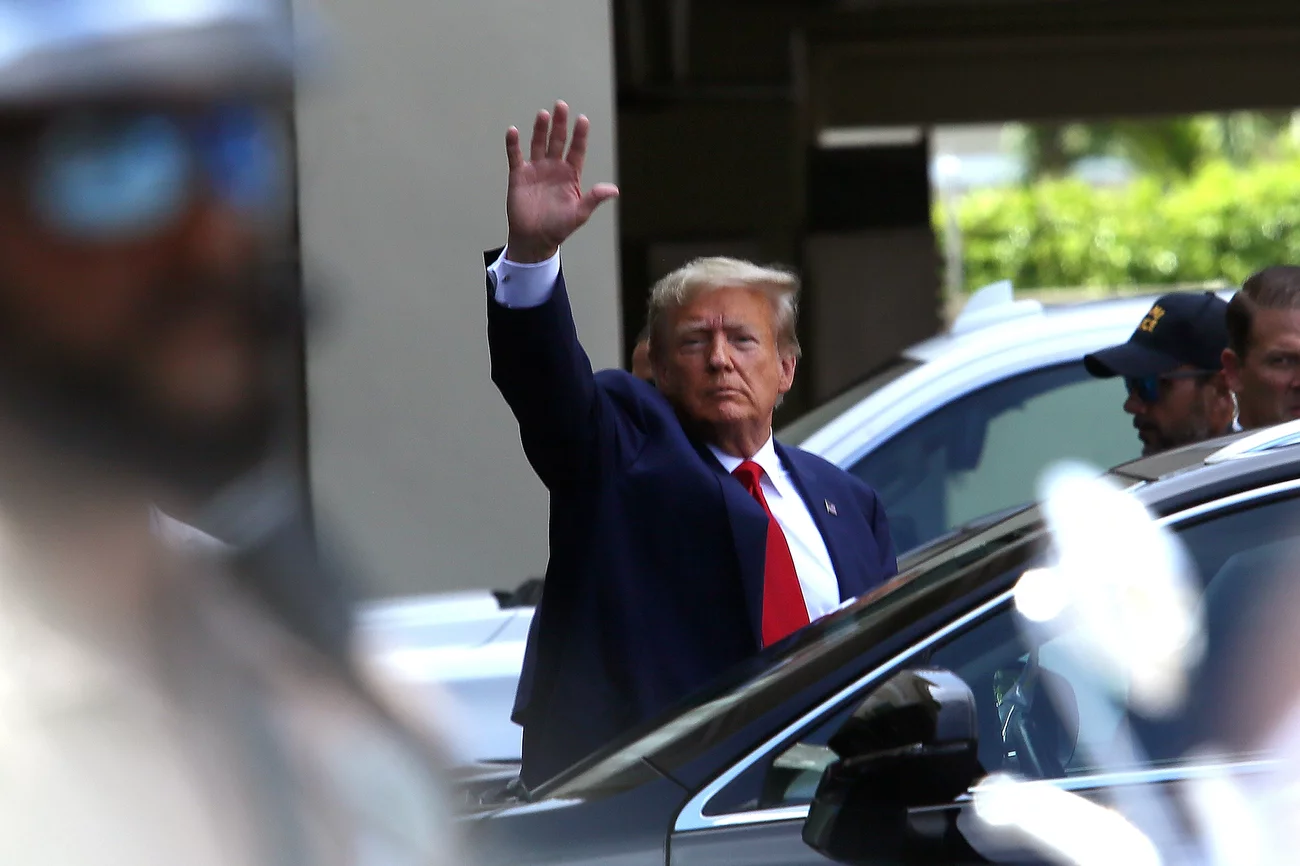 Following Trump's failure to comply with a partial gag order, the judge presiding over his $250 million civil fraud trial in New York raised the potential of imprisoning the former president on Friday.
According to NBC News, the decision demands Trump to erase a social media post disparaging the judge's legal clerk.
According to NBC News, Judge Arthur Engoron stated in court on Friday morning that Trump had made "an untrue and disparaging post about my clerk" on his social media account and that he had spoken with the former president about the problem.
"I told him to remove the post right away, and he said he did," Engoron was reported as adding.
"Despite this order, I discovered last night that the offending post was never removed from a website." This is a clear breach of the gag order. "I made it abundantly clear that failure to comply will result in severe penalties," the judge continued.
According to a source, New York City Judge Arthur Engoron, who is presiding over former President Donald Trump's civil fraud trial, has only donated to Democrats.
Power over Trump's civil lawsuit
Engoron has unrivalled power over Trump's civil fraud lawsuit. It is a bench trial without a jury, with Engoron presiding over it and ultimately deciding its outcome and sanctions.
After charging Trump of fraudulent practises, New York Attorney General Letitia James is seeking a $250 million penalty against Trump's enterprises.
Meanwhile, Engoron has previously expressed financial support for Democrats. A representative for New York state Attorney General Letitia James, who brought the lawsuit, declined to comment. Christopher Kise and Alina Habba, Trump's lawyers, did not immediately reply to demands for comment.
Engoron has given more than $5,000 to Democrats over the last 25 years, according to the Daily Wire. The money has mostly gone to local groups; his most recent donation was to Manhattan Democrats in 2018.
According to the journal, the money has also gone to Democratic candidates such as former New York Attorney General Eric Schneiderman, former Gov. David Paterson, and other state lawmakers.
While there is no jury in Trump's case, Engoron already stated his "controversial" stance that he might override them based on his feelings in a video that went viral on social media.
"Now, I'm going to say something controversial, even though I'm being taped," he says in the video, which looks to be from eight years ago. "Juries get it wrong a lot, in my opinion." I only undertake civil trials — personal injury cases, contract disputes — yet there have been times when I've thought, 'Oh, my — heaven's sake. 'How could they have imagined such a thing?'"
"Well, I have a tool for dealing with that." "It's known as judgement not withstanding the verdict," he explained. "I can confidently state that no reasonable jury could have reached that conclusion." Okay, am I following the law or inventing the law? Okay, I'm obeying the law. I'm an unbiased referee, yet it's difficult to separate my personal feelings. "I have equipment."
This is a rigged court
In a brief appearance in front of reporters, Trump described Engoron as a "Democrat" and a "operative." In his impassioned remark, Trump stated, "This is a rigged court." He also referred to James as a "radical-left attorney general."
Engoron also smiled and removed his glasses to appear to pose for cameras shooting inside the courtroom, sparking outrage on social media.
"This New York City judge is a partisan Democrat clown," said Mike Davis, founder and president of the Article III Project, on X, formerly Twitter. "Disgraceful."
"Just smiling and laughing as they turn our country into a third-world banana republic," said State Freedom Caucus Network communications director Greg Price on X.
"Democracy is vanishing right in front of our eyes," Trump aide Stephen Miller said in response to Price's remark.
The New York Office of Court Administration did not immediately reply to a request for comment from Fox News Digital.