France Bans Pro-Palestinian Demonstrations, Violators to Be Deported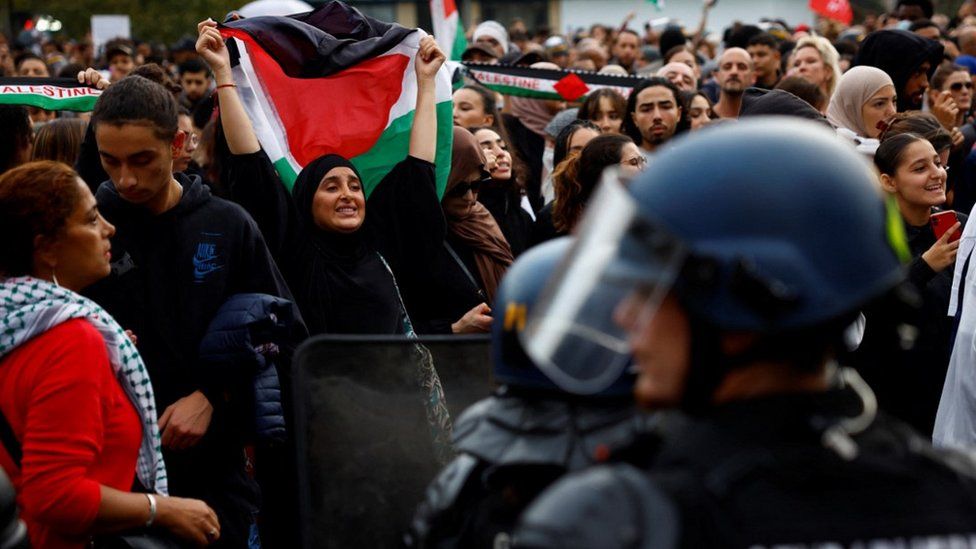 France's interior minister Gérald Darmanin, has declared all pro-Palestinian demonstrations illegal. He said that foreign nationals who violate the regulations be "systematically" deported. Pro-Palestinian protesters gathered in central Paris shortly after the ban was announced.
The move comes as European nations fear an increase in antisemitism as a result of the Israel-Hamas conflict.
Later, in Paris, a massive crowd of pro-Palestinian activists disobeyed the restriction. Police estimated the number at 3,000 and stated they made ten arrests.
The gathering at Place de la République, where demonstrators screamed "Israel murderer" and "Palestine will win" and waved Palestinian flags, was dispersed with a water cannon.
Earlier, German police dispersed a pro-Palestinian protest in Berlin.
President Emmanuel Macron urged the French people to remain united in a video address, saying, "Let us not add national divisions to international divisions."
He said that 13 French citizens had killed in the major Hamas attack on Israelis on Saturday, and that four of the 17 people still missing were minors.
He referred to Hamas as "a terrorist organisation that wants the death of the people of Israel" .
France has the largest Jewish community in Europe, with almost 500,000 people. The Muslim community in France is also among the largest in Europe, with an estimated five million people.
Mr Darmanin urged regional prefects that Jewish schools and synagogues should have a visible police presence.
He informed French radio that he has logged 100 anti-Semitic incidents since Saturday. Graffiti depicting "swastikas, 'death to Jews,' and calls to intifadas against Israel" was the most common. Attempts to bring knives into schools and synagogues, on the other hand, have resulted in arrests, he adds.
French police are already stationed outside the residences of prominent politicians. National Assembly President Yal Braun-Pivet and MP Meyer Habib have received additional protection.
Separately, Chancellor Olaf Scholz of Germany vowed "zero tolerance" for antisemitism.
He informed parliament that a pro-Palestinian group that had glorified the murders of Israeli civilians on Saturday would be barred from operating.
Berlin police have also prohibited planned pro-Palestinian demonstrations, citing the potential of antisemitic comments and violence glorification. Authorities reported that approximately 60 demonstrators obeyed an order to vacate Berlin's Potsdamer Platz on Thursday.
President Macron stated that some of the 17 French people who have gone missing are most likely among the hostages held by Hamas in Gaza, adding that "France is doing everything it can alongside Israel and our partners to bring them home."
He claimed that while Israel has the right to protect itself by removing terrorists, it "must preserve civilian lives because that is the duty of democracies." "The only response to terrorism is one that is strong but fair," he went on to say.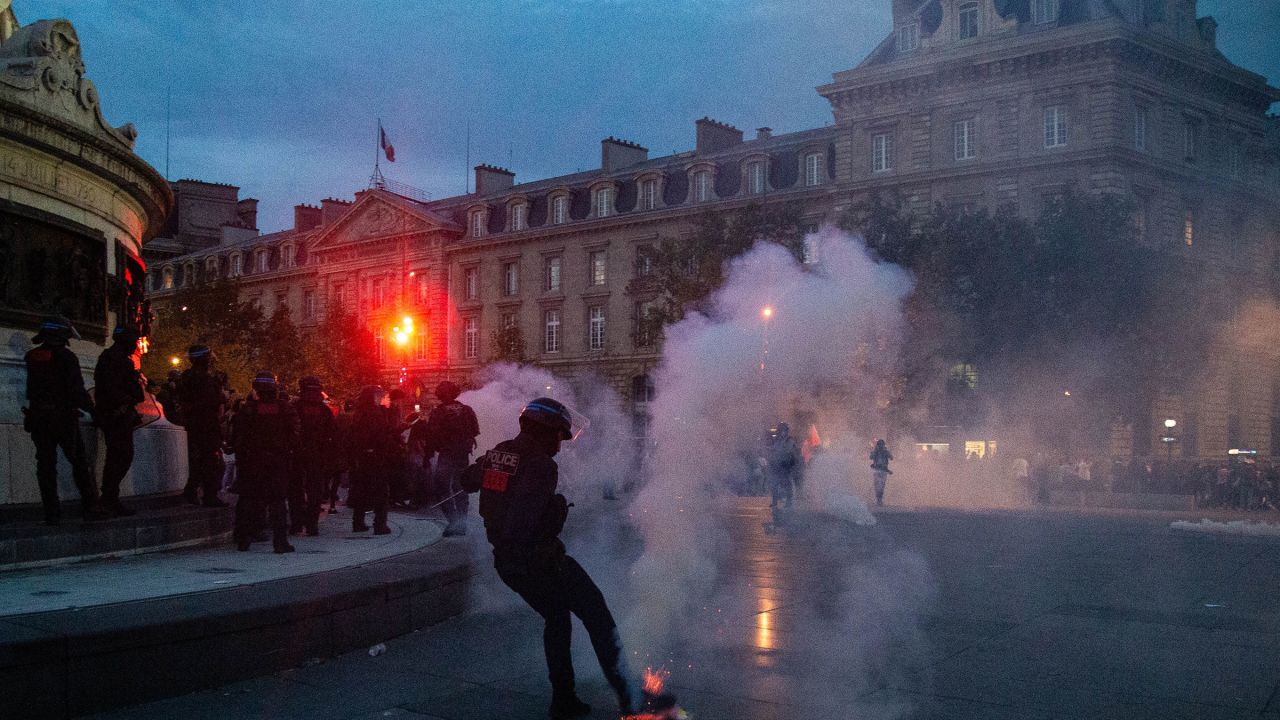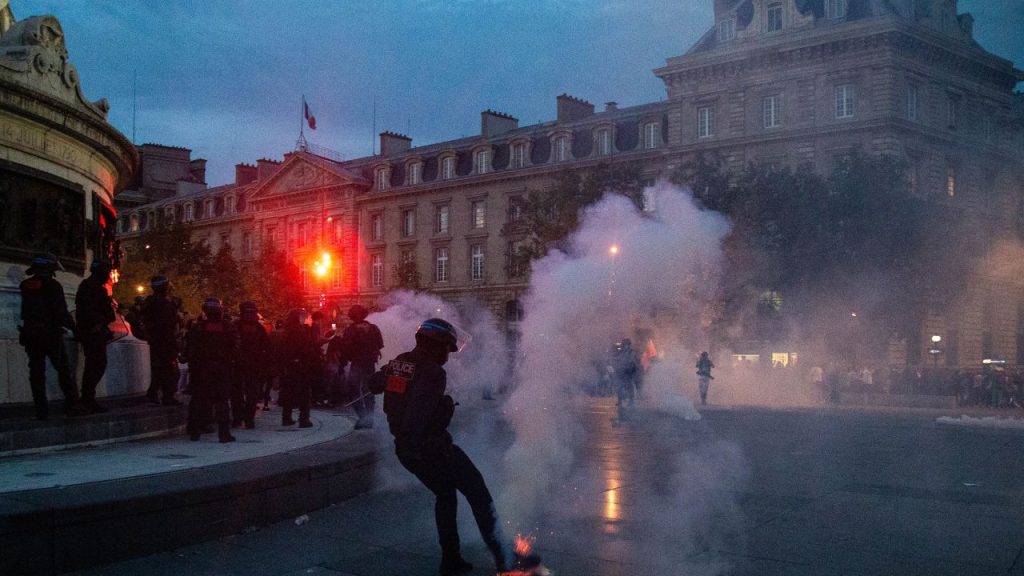 It has also come to light that French Assembly President Braun-Pivet has received death threats.
As a member of Mr. Macron's Renaissance party, she had parliament lighted up in the colours of the Israeli flag this week in reaction to the Hamas attack, and she ordered a minute's silence before Tuesday's Assembly session.
Ms Braun-Pivet also stated that a documentary screening in parliament next month would be prohibited for Maryam Abu Daqqa, a member of the Popular Front for the Liberation of Palestine (PFLP). The EU has designated the militant organisation as a terrorist organisation.
Meyer Habib has also received protection. He represents an overseas French citizen constituency that includes Israel and the Palestinian Territories, and he is a strong supporter of Israel. Following the Hamas attack, he declared, "We are witnessing the return of pogroms."
The majority of French political parties have denounced Hamas' "terrorist attack."
The Hamas attack and its consequences have shattered French politics.
While most parties condemned Saturday's "terrorist attack" and supported Israel's right to respond, Jean-Luc Mélenchon's far-left La France Insoumise (France Unbowed) party was more ambiguous.
The party's statement described the Hamas attack as "an armed offensive of Palestinian forces," provoking outrage from other parties, including left-wing allies such as the Socialist and Communist parties.
In Germany, Chancellor Scholz informed the Bundestag that Germany's state policy was to ensure Israel's security. In a show of support, German Foreign Minister Annalena Baerbock will visit Israel on Friday.
Mr Scholz also said that the pro-Palestinian organisation Samidoun, which was photographed passing out sweets in Berlin's Neukölln neighbourhood to commemorate the Hamas attack, would be outlawed. "We do not tolerate antisemitism," he went on.
According to German officials, Israeli flags erected in sympathy with the country were pulled down and burned in various locations across the country, including Mainz, Braunschweig, and Heilbronn, sometimes in just a few hours.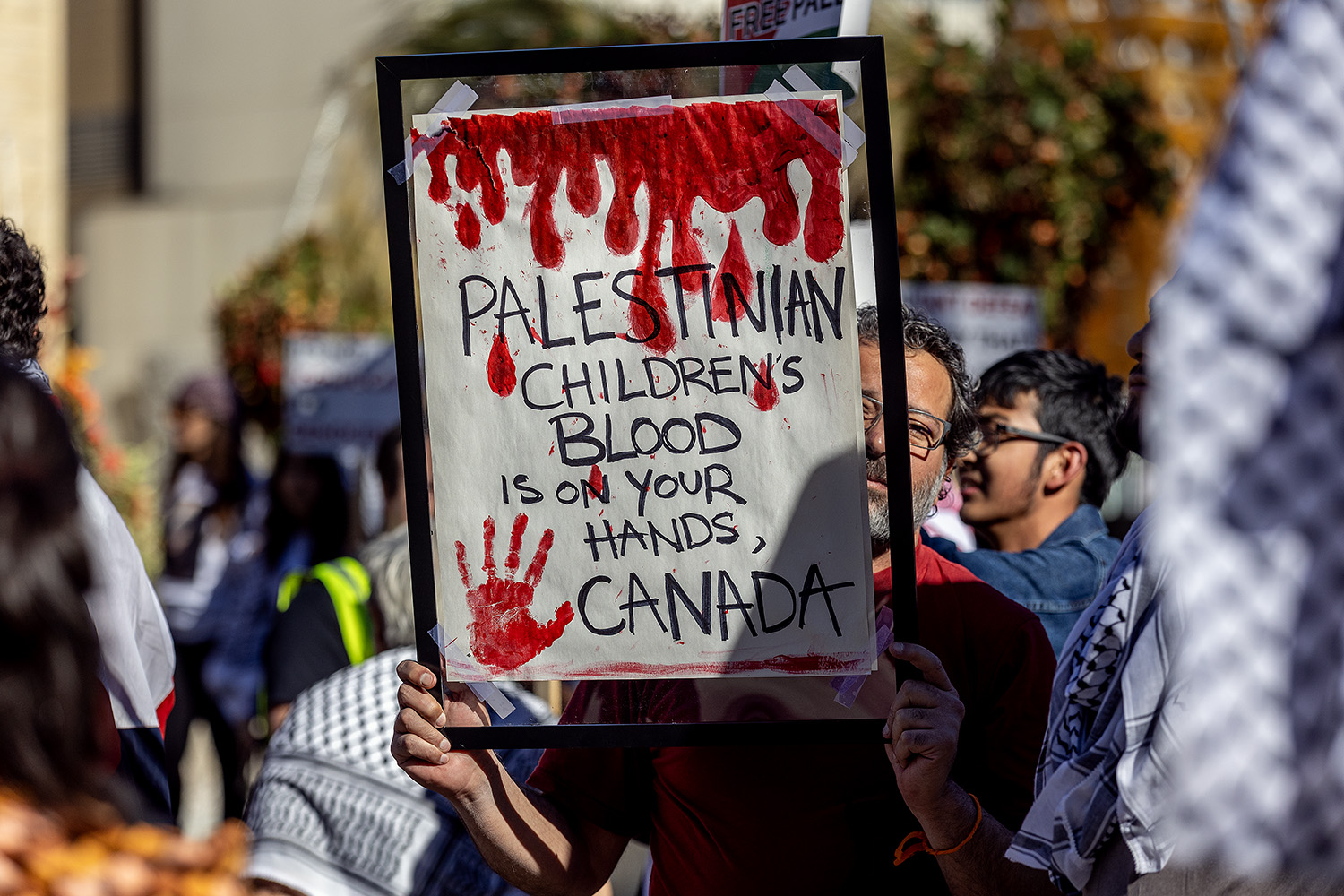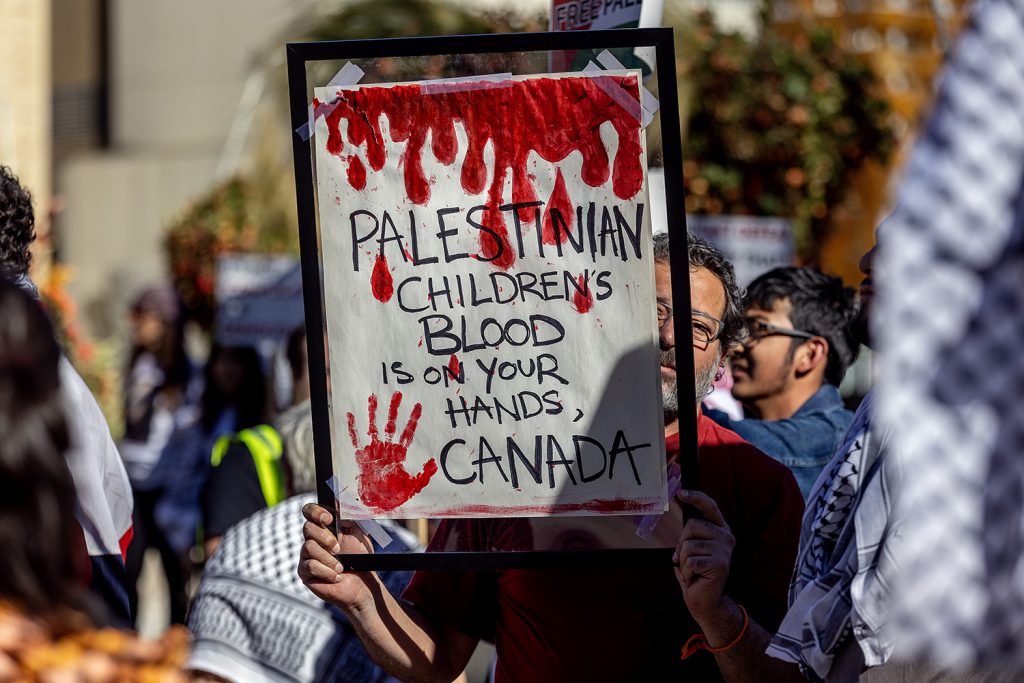 Canada's Government Condemns Pro-Palestinian demonstrations
On Monday, Prime Minister Justin Trudeau and other Canadian officials criticised demonstrations across the country by persons they accused of glorifying violence by supporting the Palestinian Islamist group Hamas' attack on Israel.
"I strongly condemn the pro-Palestinian demonstrations that have taken place, and are taking place, across the country in support of Hamas' attacks on Israel," Trudeau said in a post on X, formerly known as Twitter.
"The glorification of violence is never acceptable in Canada," he said.
Trudeau spoke at a support rally for Israel late Monday and criticised Hamas' attack. Canadian political figures from all parties have expressed their support for Israel.
When asked if he differentiated between pro-Palestinian protesters and Hamas supporters, his staff failed to reply.
Various groups across Canada held competing marches and rallies through Monday, including in Toronto, where over 1,000 protestors gathered in a demonstration organised by the Palestinian Youth Movement.
Toronto Mayor Olivia Chow condemned the citywide protests, calling them illegal. Chow went on to say, "The government of Canada has rightly listed Hamas as a terrorist organisation."
According to Toronto police Deputy Chief Lauren Pouge, police respect free speech while opposing hate speech and rhetoric glorifying violence.
Doug Ford, the premier of the Canadian province of Ontario, also stated that "hate rallies celebrating the kidnapping and slaughtering of innocent Israeli people by terrorists are reprehensible and disgusting."
On Saturday, Hamas launched a surprise attack on Israel, murdering hundreds of Israelis and kidnapping dozens more hostages. According to Israeli television, the death toll from the Hamas strike has risen to 900, with at least 2,600 people injured.
Following that, Israel launched air strikes against Palestinians in Gaza. According to the Gaza Health Ministry, Israeli air attacks on the blockaded region have killed at least 687 Palestinians and injured 3,726 others since Saturday.