Video of a Teacher Telling Kids to Slap a Muslim Student Sparks Outrage in India
(CTN News) – A video going viral on social media shows a teacher in India treating a Muslim student inside a classroom like trash, asking his classmates to slap him and asking him to be evicted.
Teacher's Islamophobic Remarks and Encouragement to Slap Muslim Student Emerge in Uttar Pradesh, India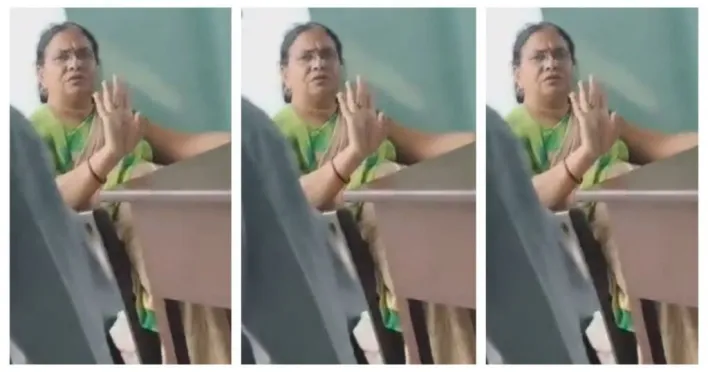 Trapta Tyagi, the teacher at the school in Uttar Pradesh, India's most populous state, made Islamophobic remarks and encouraged students to slap him hard in the video, which surfaced Friday.
In the background, a male voice agreed with the teacher.
"All Muslim children should go," Tyagi says in the video.
Deleted the video because @NCPCR_ wanted people to the delete the video. https://t.co/hZh7gajJQI pic.twitter.com/kt2yMt8GGC

— Mohammed Zubair (@zoo_bear) August 25, 2023
"Yeah, you're right, it ruins education," the male says to the terrified victim.
About a fifth of Uttar Pradesh's 235 million people are Muslims.
Mohammad Altamash's parents told CTN News the incident happened on Thursday at Neha Public School in Kubbapur village, 30km (19 miles) from Muzaffarnagar.
Rubina, his mom, said her son came home crying yesterday. I think he was traumatized. That's not how you treat kids.
Mohammad Irshad says the teacher asked them to slap him one by one ".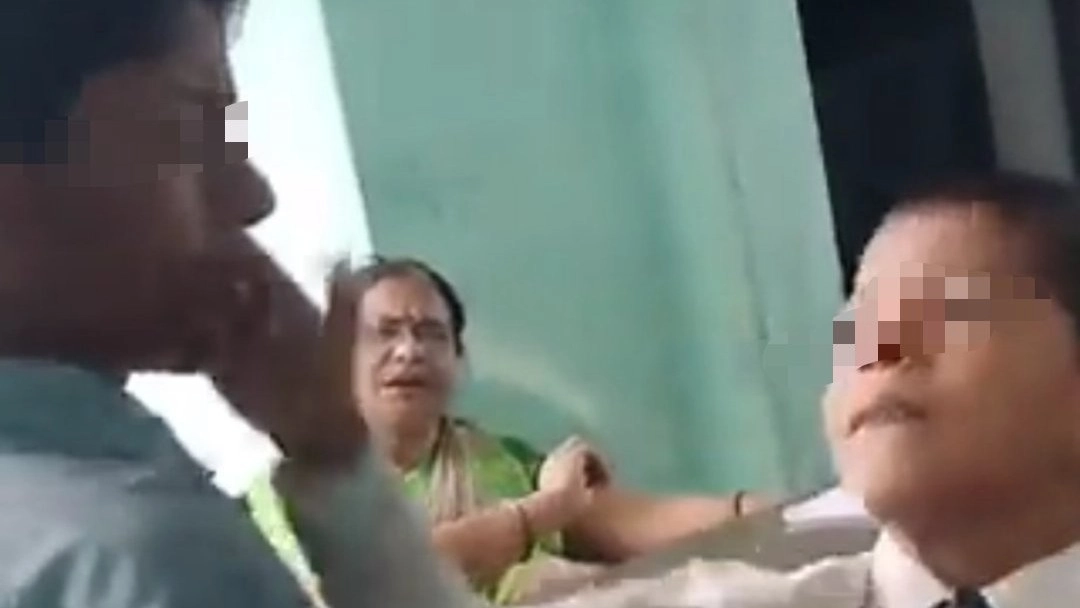 "She justified her actions by saying my son didn't memorize.
"My son is good at his studies. He takes tuitions. We fail to understand why the teacher treated him like this. "The teacher seems hateful," the 42-year-old added.
In India, police asked people not to share the video, so people took it down.
Farmers like Irshad believe the ill-treatment of his son is the result of "hate that is being spread against Muslims in the country", as shown by the teacher's comments.
Rubina says the teacher had a habit of getting students slapped by their classmates. Another student from their family was treated similarly just a few days ago after failing to memorize his lessons.
A police officer said a case will be filed after the child and parents give their statements.
Students at the school come from Hindu and Muslim communities.
Social media was outraged by the video, with many pointing out the growing Islamophobia in schools.
"We're raising a generation in which hostility and hate are normalized," Nazia Erum, author of Mothering a Muslim, told CTN News.
Media and politics are to blame, she said, because they keep the minority Muslim population in negative light constantly ".