Chandrayaan 3 Makes Space History: India Moon Landing Live News
(CTN News) – Chandrayaan 3 landed on the moon after a 40-day journey from Sriharikota's Sathish Dhawan Space Center.
Vikram, which crashed into the moon's surface during previous Chandrayaan missions, has finally reached the south pole.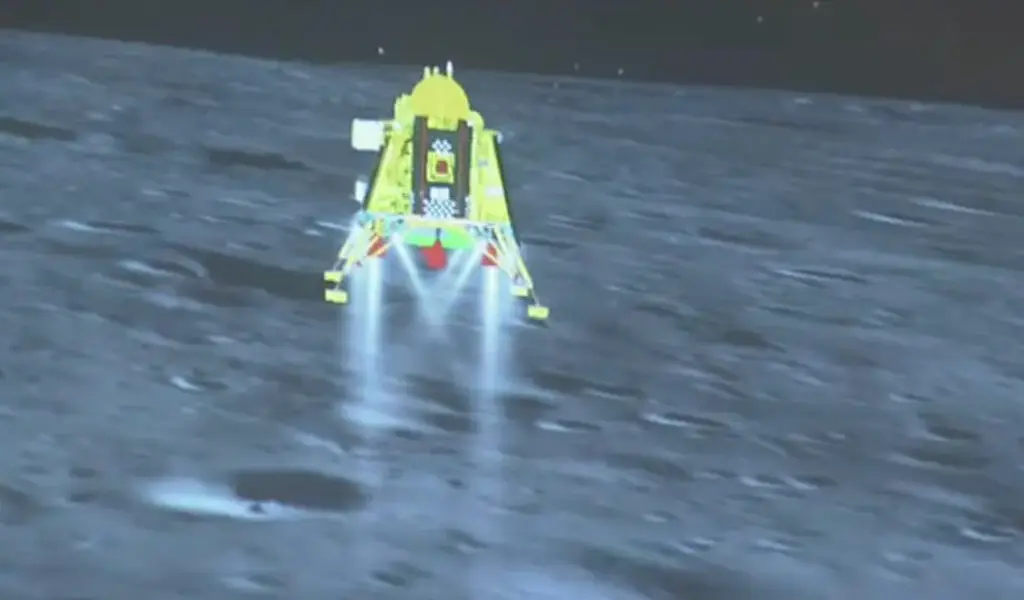 Earlier this week, the Indian Space Research Organisation (ISRO) announced it was about to activate the automatic landing sequence of the spacecraft, triggering an algorithm that will take over once it reaches its destination and help it land.
PM Modi says the mission's success belongs to everyone.
ISRO revealed its readiness to initiate the automatic landing sequence, triggering a meticulously crafted algorithm to navigate the spacecraft to its designated landing spot, ensuring a gentle and successful touchdown.
Chandrayaan 3's mission extends beyond its historic landing, with plans for a two-week operational phase during which a series of groundbreaking experiments will be conducted. Notably, a spectrometer analysis of the lunar surface's mineral composition is slated, promising insights into the moon's geological structure and history.
Watch Live Coverage of Chandrayaan 3 Landing at Moon's South Pole