Putin Says Russia's War in Ukraine Might be a 'Long-Term Process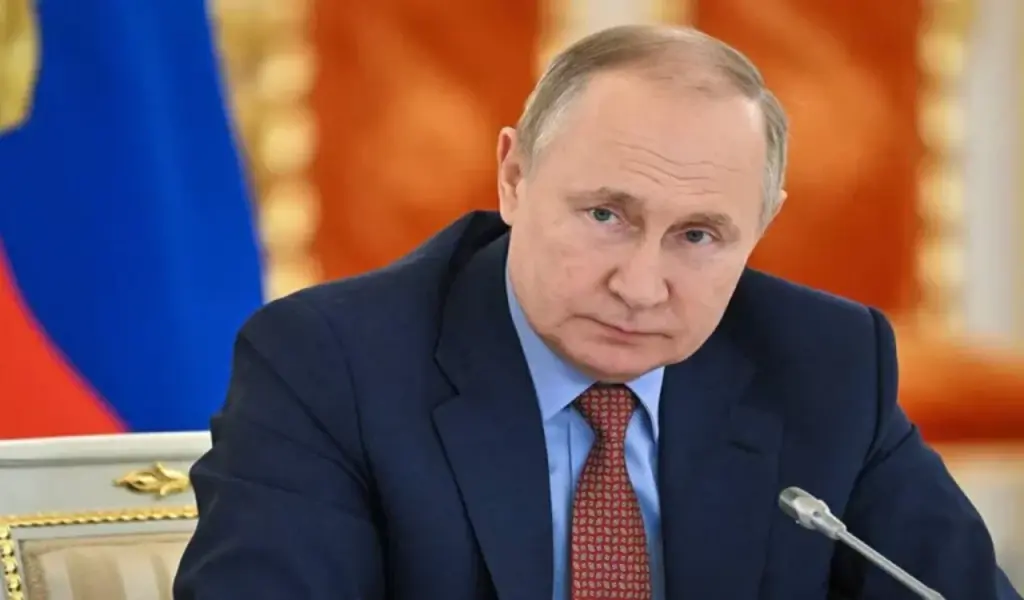 (CTN News) – Vladimir Putin, the president of Russia, conceded that his country's army might be fighting in Ukraine for a while, but he insisted that there won't be the second call-up of troops just yet.
Putin warned followers in a televised gathering on Wednesday that the conflict, which he started more than nine months ago, may continue for some time. Putin has seldom discussed how long a war lasts.
He warned that the procedure might take a while.
In response to Ukrainian counteroffensives in the east and south that have been armed with an increasing amount of Western weapons since July, Russia has been driven into some substantial retreats.
Nuclear weapons threat has risen, but 'we haven't gone mad': Putin.
In February, Russia began what it refers to as its "special military operation," claiming that Ukraine's growing links to the West presented a security danger. The invasion is being described by Ukraine and its supporters as an imperialist territory grab.
In his speech, Putin said that while there was a rising possibility of nuclear war, Russia would not carelessly threaten to use such weapons.
Putin said, "We haven't gone insane; we understand what nuclear weapons are. "We possess these tools in a more sophisticated and contemporary form than any other nuclear power.
But we're not going to start flaunting this weapon like a razor in public."
In an interview released Thursday, Olaf Scholz, the chancellor of Germany, said that international pressure has reduced the likelihood that Putin would use nuclear weapons.
"Under these conditions, talk about any additional mobilization measures simply makes no sense," Putin said.
According to Putin, 77,000 of the 300,000 reservists who were called up in September and October had been dispatched to Ukraine. 150,000 people were still enrolled in training facilities.
According to Putin, talk of any more mobilization steps makes no sense under current circumstances.
The partial mobilization order's short-term negative impact on Russia's economy has been overcome, but the disinflationary effect it had on the country's consumer demand has vanished, according to the central bank on Wednesday.
Despite recent military losses, notably the fall of Kherson, the one provincial capital of Ukraine that Russia had managed to conquer, Putin has said he has no regrets about starting a conflict that has grown to be the most destructive in Europe since World War Two.
With the acquisition of "new territory," he said that Russia had accomplished a "big success," alluding to the unlawful annexation of four partially occupied districts in September that Ukraine and most UN members denounced.
President Volodymyr Zelensky said in his nightly video message that on Wednesday, Russian shelling in the eastern Ukrainian village of Kurakhove resulted in ten persons' deaths and many more injuries.
Zelensky, awarded Time magazine's "Person of the Year" for 2022 on Wednesday for his leadership, remarked, "These were peaceful people, everyday people."
Around the adjacent town of Bakhmut, fighting was severe.
According to a Ukrainian unit commander going by the codename Bandera, "the enemy has been increasingly active lately, it is on the offensive, their aircraft is more active, and there are continual air intelligence flights."
Their unmanned aerial vehicles were in the air yesterday as our positions were bombarded.
According to Oleh Zhdanov of the Ukrainian military analyst group "Apocalypse," Russia has begun employing drones built in Iran. Ukrainian troops shot down 14 of these drones in 24 hours as they assaulted villages in west and central Ukraine.
As he faces pressure from the West to send specialists to Ukraine to examine downed drones, UN Secretary-General Antonio Guterres said that the UN was reviewing "existing material" about charges that Iran provided Russia with drones.
Russia, which has denied using Iranian drones to strike Ukraine, claims Iran supplied the drones. Iran denies this.
According to the chief executive of the Ukrenergo grid operator, Russian troops have launched over 1,000 rockets and missiles against Ukraine's electrical infrastructure, which has sustained significant damage but is still operational. Interfax Ukraine provided this information on Wednesday.
Recent Russian airstrikes on vital infrastructure in eight waves have gravely damaged the system and caused unplanned and emergency blackouts throughout the nation, notably in Kyiv, the capital and largest city in Ukraine with three million residents.
If Russian airstrikes on infrastructure continue, Mayor Vitali Klitschko foresaw an "apocalypse" situation without electricity, running water, or heat this winter. Although they should be prepared to do so, he said there was no immediate urgency for people to leave.
In an interview with Reuters, Klitschko said that Kyiv might be without central heating when temperatures drop as low as -15 Celsius (5 Fahrenheit).
Related CTN News:
Biden Extends Deportation Relief to About 264,000 Haitians