The Biggest Mistakes New Crypto Investors Make
Despite its increasing acceptance as a legitimate payment and investment option, cryptocurrency and the surrounding world of Web3 still resemble the Wild West. Every day, beginner investors face a steep learning curve full of newbie mistakes.
While it's not completely in your control how your crypto experience will turn out, and you won't master the art of investing overnight, there are some factors to keep in mind to minimize losses and maximize profits. First of all, the key is to learn from others' mistakes.
Second of all, you have to keep updated with the latest news. And last but not least, nothing and no prediction can guarantee where the Bitcoin price on Binance will be months or years from now.
To venture into a developing and volatile market where prices fluctuate by a second due to illiquidity, whales, and herd behavior influenced by social media, you should first understand the three most common mistakes newbie investors make.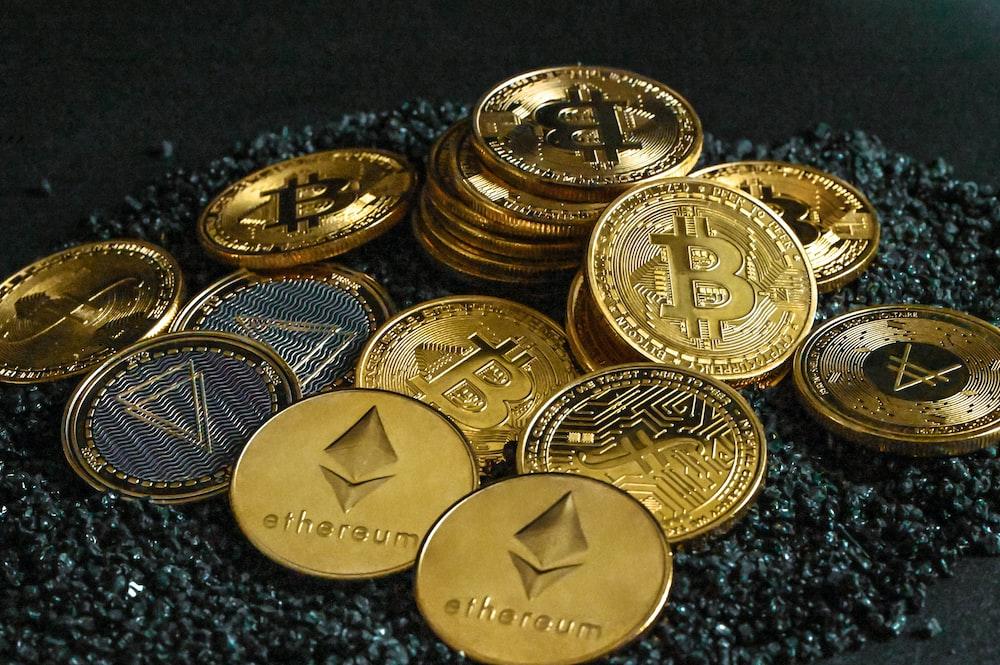 Photo source: https://unsplash.com/photos/4PljbcYIzyE
Lacking basic crypto knowledge
A 2021 study from Cardify found that more than one-third crypto investors knew little to nothing about it, jumping in feet-first without doing much research on the asset class beforehand.
It's unsurprising; a long time ago, there was a lot of hype around Bitcoin, Ethereum, and other popular cryptocurrencies, and everyone would jump on them.
However, not every investor knows what they're getting into when putting their money in this asset class.
Trading and investing in an asset class you don't understand is a recipe for disaster. The way to start towards a successful investment portfolio is to educate yourself about blockchain, cryptocurrency, and their future, and the following resources serve as the most valuable tools:
Podcasts. Researching about one thing at a time is time-consuming, and regardless of how exciting it can be, it can also get boring. But fortunately, some crypto-based podcasts on iTunes or other platforms explain what you need to know about cryptocurrency. Ensure you start with the first episode; otherwise, you'll hardly understand anything.
Community forums. For everyone looking to venture into the crypto world, community forums are a great way to educate themselves. They're created for educational purposes and are less crowded than social media. Some examples of community forums to help you are Reddit, Bitcoin Talk, and Altcoin Talk.
White paper. Unlike the sources mentioned above, white papers need a more technological approach. You don't have to be a developer, though, to understand the concept. They're basically very detailed reports designed by developers to inform the audience, and shouldn't lack technical terms.
Forgetting to diversify
You know how the saying goes, "Never put all your eggs in one basket."? This is a call to diversification, and it's more accurate in the volatile world of cryptocurrency. Let's assume there's a real estate crisis. You'd still have a place to live if you owned a house.
And if the company you're holding bonds in goes bankrupt, you'll still get something, though you'll be entitled to a fraction of the value and it will be close to worthless.
In the realm of crypto, things are different. A significant code base error or shifts in user preference could bring a token down overnight.
Therefore, it's prudent to diversify between the following two dimensions:
Cryptocurrencies have had a less-than-perfect connection with other types of financial assets like stocks and bonds. You should ask yourself what would the ideal asset mix between traditional financial instruments and cryptocurrencies would look like to reflect your return expectations and risk preferences.
Not all cryptocurrencies are created the same. Some can be regarded as payment tokens sharing a similar function with gold or the US dollar. Others you can see as infrastructure tokens that seek to offer a platform that decentralised finance apps are developed on. Just like an equity investor doesn't want to hold only tech company stocks but also titles from other industries, you should diversify your investment portfolio with tokens or coins serving different financial functions, thus, having different price movement characteristics.
Become a victim of FOMO
Many investors are terrified of missing out on a potentially booming investment opportunity, so much so that there's even a term for it: FOMO (the fear of missing out).
Experts prove that it can affect the quality of human life, and if you are to stretch it, it can lead to anxiety and loss of money since the decisions aren't rational or made based on due diligence.
In cryptocurrency, FOMO can make you achieve the exact opposite of return on investment, meaning that if you don't control it, you can buy assets at their highest price and sell them at their lowest, instead of vice versa.
Dogecoin's volatility in 2021 is an excellent example of FOMO. Tesla CEO Elon Musk's tweets caused hysteria among those not holding the coin at the time. On several occasions, the meme cryptocurrency saw ups and downs depending on how the market perceived Musk's words.
DOGE surged ahead of his appearance on a TV show, only to plummet by roughly 30% in the 24 hours after it was called a "hustle" on the show.
To overcome these challenges, you need a profound understanding of the crypto market, its pros and cons, as well as your level of risk tolerance.
Remember that your instincts can sometimes fail you and that types of FOMO have been a part of human existence long before the invention of digital currency.
Remember, a low token price isn't necessarily a bargain.
Just because a cryptocurrency has a low price per unit doesn't make it a bargain, and the price without context is almost meaningless. A token's creators decide how large the supply of coins or tokens is.
As an investor, you need to consider the price in the context of the number of tokens in circulation, the supply dynamics, and how the coin will add value to the real world.
Related CTN News:
YouTube Vanced APK: The Ultimate Guide to Ad-Free, Background Play and More
Apple's "Buy Now Pay Later"Service: Everything You Need To Know
Augmented Reality vs Virtual Reality: What's The Difference And Which Is Better?