Apple's M2 MacBook Air is the only Product Worthy of Apple's Event Hype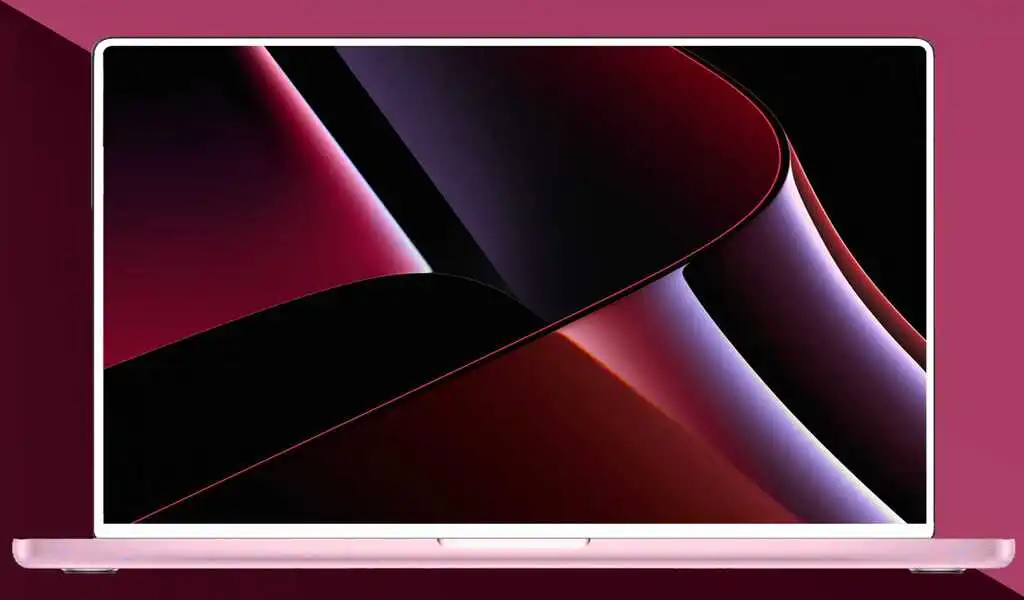 M2 MacBook Air: There are still several days until Apple's March 8 event, which means there is still plenty of time to interpret Apple's invitation. Even though the six-color 3-D Apple logo and the tagline appear to suggest a 5G iPhone SE or iPad Air, those products aren't compelling enough to be the stars of an event called "Peek Performance." Instead, Apple could unveil a redesigned MacBook Pro or maybe a refreshed Mac mini. But even that isn't sufficient. The MacBook Air, however, would be. Let me explain.
A peek at M2 MacBook Air performance
There have been reports that the next-generation MacBook Air will feature Apple's M2 chip, which will replace the current M1 model released in November 2020. Thus, a processor upgrade is a suitable fit for the MacBook Air to coincide with this event. Nonetheless, the introduction of the M2 MacBook Air is more significant than a simple next-generation release like we see with Intel-based Macs.
It is the first time Apple has released a generational version of its Mac silicon. It is possible to use the iPhone and iPad silicon to estimate Mac silicon performance, but they are different platforms, and their speed relies on different factors. With the M2, we'll finally get a taste of the kind of boost we'll get with the M3, M4, etc.
Apple's March 8 event is also an ideal time for the M2 MacBook Air due to its ability to maintain marketing momentum. About six months ago, the M1 Pro and Max were released, which is enough for the hype train to have petered out. While Apple's silicon is more firmly established, the positive vibes should continue. Announcing an M2 MacBook continues to fuel the Apple silicon hype train.
After we examine the performance of the M2 MacBook Pro, what are we going to do? We are planning to use that data, add reports about CPU core formation and optimization, and then provide a "peek" at what a future M2 Pro and Max might be able to do. There's more buzz for Apple, buzz that the company values, especially since Intel unveiled its next-generation processor last week.
M2 MacBook Air Performance art
Peek Performance is an event that has obvious connections to the MacBook Air's processor. There's more to the MacBook Air, however, than what makes it one of the biggest reveals in years.
As Apple's most popular laptop, the MacBook Air continues to grow in popularity among consumers. The M1 CPU in Apple's M1 MacBook Air replaced the Intel CPU in the existing design. It unveiled a brand-new iMac design for the consumer market when it released its 24-inch iMac (an all-in-one computer).
Even more dramatic changes could be made to the MacBook Air. Apple's updated MacBook Air design fits well with the company's design template for consumer Macs. This is similar to how Steve Jobs' original MacBook Air did when Steve Jobs pulled it from an interoffice envelope. It's possible that Apple's event invitation features a 3-D Apple logo reinterpreting the six colors stripes, a hint that the MacBook Air will come in some bold colors.
Also Check: Apple Event: Details About the March 8 'Peek Performance'
Peak Apple
The upcoming MacBook Air might also offer a redesigned color scheme and a new processor. But what else might it have?
What about 5G connectivity? Addition of cellular connectivity to this MacBook Air would make it the first Mac laptop to have built-in cellular capabilities. Although I considered this to be a pro feature, Apple could decide to put it in every laptop along with the M2. Moreover, Apple could announce a new iPhone SE with 5G, so there is another 5G product to tie the event together.
One possible "Performance" tie-in involves the MagSafe power connector Apple reintroduced with the MacBook Pro 14- and 16-inch models. It is also possible for Apple to add a MagSafe connector that permits fast charging to the M2 MacBook Air. It features two Thunderbolt/USB 4 ports, each on one side of the laptop; a Mini LED display surrounded by white bezel; an HD FaceTime camera; and a Mini LED display.
The truth behind either of these rumors about Apple's next MacBook Air will be revealed on Tuesday. The only other product that can truly make a splash at Apple's Peek Performance event is the iPhone.