Thailand Court Jails Man for 2 Year for Selling Rubber Duck Calendars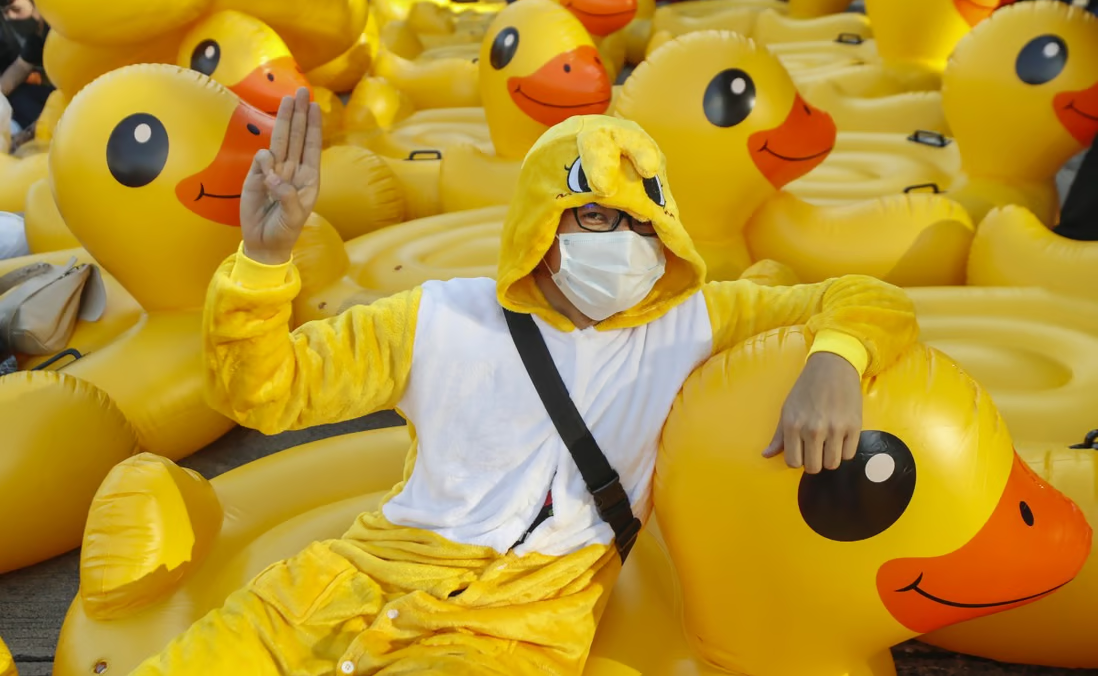 A criminal court in Thailand has sentenced a man to two years in prison for selling satirical calendars featuring yellow rubber ducks, which prosecutors claimed defamed the royal family.
The 2021 calendar included a series of rubber ducks in poses that the Bangkok court ruled resembled His Majesty the King, in violation of Section 112 of the Criminal Code, the lese-majeste law, which can result in a prison sentence of up to 15 years.
According to Thai Lawyers for Human Rights, Narathorn Chotmankongsin, 26, was sentenced to three years in prison on Tuesday for selling the calendars on the popular pro-democracy Ratsadon Facebook page (TLHR).
"However, the sentence was commuted to two years without parole after the defendant provided testimony that was beneficial to the consideration," said TLHR, a legal organization that represents lese-majeste defendants in many cases.
In December 2020, the defendant was arrested after police raided his home and discovered the yellow rubber duck calendars he had been selling online.
"He denies the charges because he did not produce the calendars and the contents of the calendar do not have characteristics that would violate article 112," his lawyer, Yaowalak Anuphan, told Reuters, adding that her client was free on bail and intends to appeal the charges.
After demonstrators used large inflatable ducks to shield themselves from police tear gas and water cannons in 2020, the yellow bath toys became a symbol of the pro-democracy protest movement.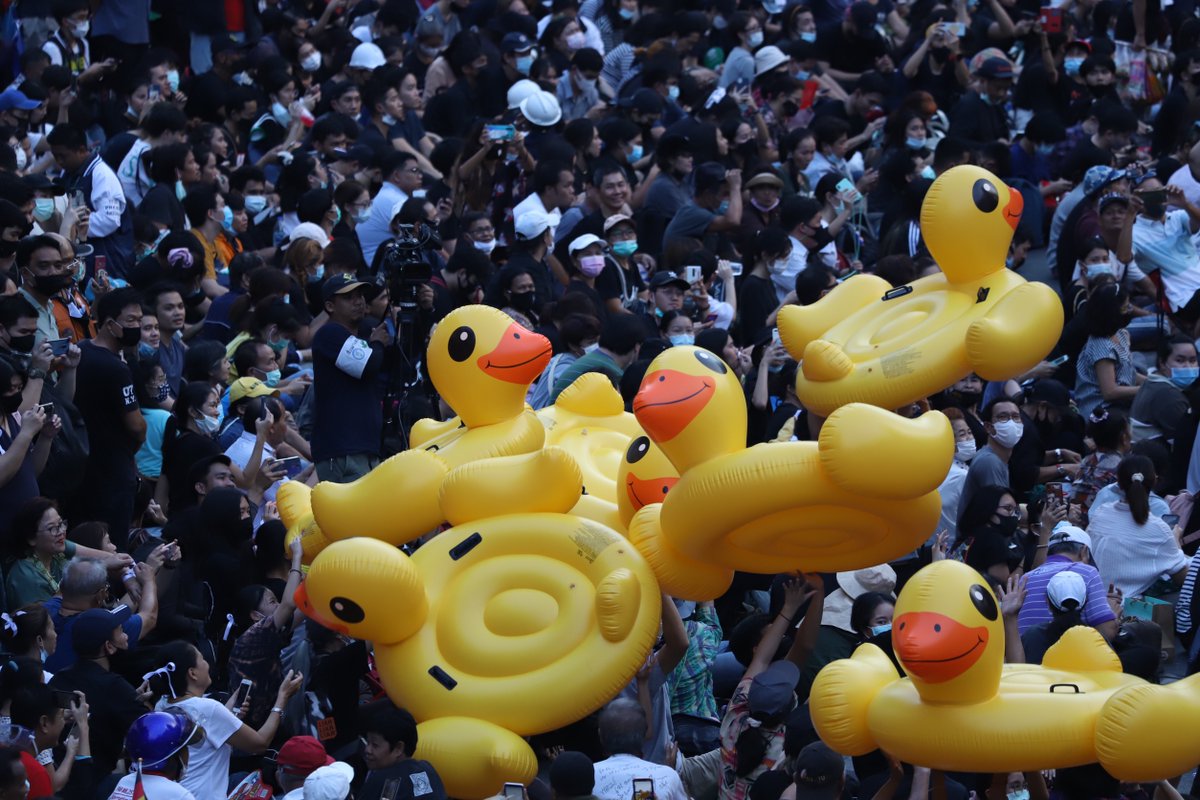 The yellow rubber duck paraphernalia quickly took over street marches, appearing on everything from hats to hair clips.
According to the TLHR, the use of the royal defamation law has increased dramatically in recent years, with more than 200 people charged since 2020.
Human Rights Watch said this week's court decision "shows that Thai authorities are now trying to punish any activity they deem to be insulting the monarchy".
"This case sends a message to all Thais and the rest of the world that Thailand is moving further away from – not closer to – becoming a rights-respecting democracy," said Human Rights Watch Asia director Elaine Pearson.