Rioting Inmates Burn Down Prison Building in Krabi, Thailand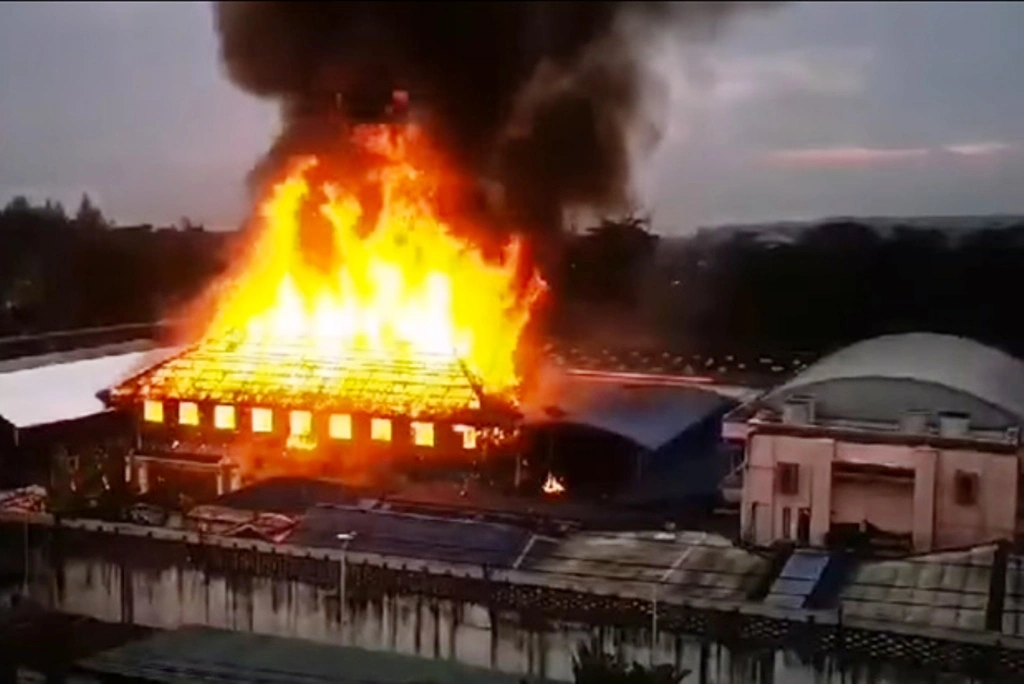 On Friday evening, inmates at a prison in Krabi, Thailand, torched a building in retaliation over the handling of Covid-19 cases. It was the second riot at the prison in the last two days.
An alarm was raised by the Krabi Pitakpracha Foundation at 5 p.m. that a fire was spreading through a dormitory building in the prison. No further details were provided.
PBS News reported that some inmate leaders started the fire and it was extinguished at 7.20 pm.
During the riot, guards fired rubber bullets, injuring 14 prisoners and arresting 31 inmates involved in orchestrating the riots.
According to Thai PBS, the latest incident occurred around 5:30 pm when health and security officials were trying to screen inmates with rapid antigen kits before moving some to other prisons.
Earlier Thursday night, 400 male prisoners in the southern province had rioted. More than 2,100 inmates were housed in the prison, and they have demanded that 300 prisoners infected with Covid be treated at hospitals instead of being kept inside the prison.
Approximately 400 inmates have so far been transferred to other prisons in Thailand, leaving about 1,700 inside the compound. The remaining prisoners were slated to be transferred to another prison nearby later on Friday.