Rescue Workers in Phuket Find Body Of Missing Russian Tourist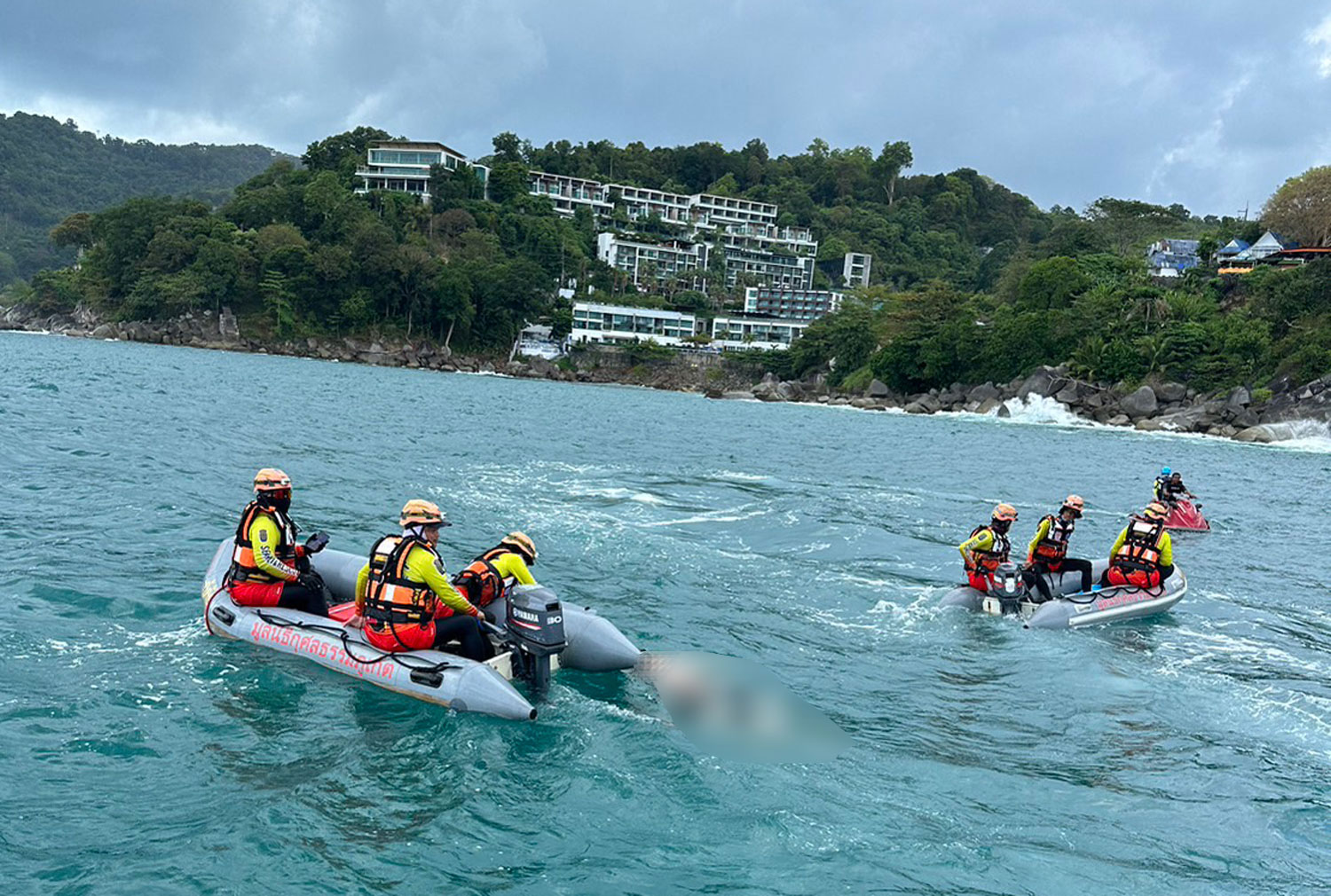 The body of a Russian man who went missing after being dragged into the sea by heavy waves at Phuket's famous Cape Promthep on Friday was discovered floating in the water outside Kathu district on Sunday.
According to Arun Solos, mayor of tambon Rawai municipality, on Sunday at around 12.50pm, a local fisherman saw the body of a man floating in the sea near Laem Saeng Nakhalay, close to Kalim beach in Kathu, and notified the Kusoltham Phuket rescue foundation.
The foundation then collaborated with a command centre on Yanui beach, which was jointly established by the municipality and concerned agencies, to conduct an investigation.
When they arrived, municipal officials, rescue workers, and tourist police inspected the body and took photos, which were transmitted to the missing man's Russian acquaintances. Friends confirmed that the body belonged to Lurii Smoian, 32, since they remembered his pink shorts and jewellery from before he went missing. Previously, local media spelt his name Yuriy Smyan.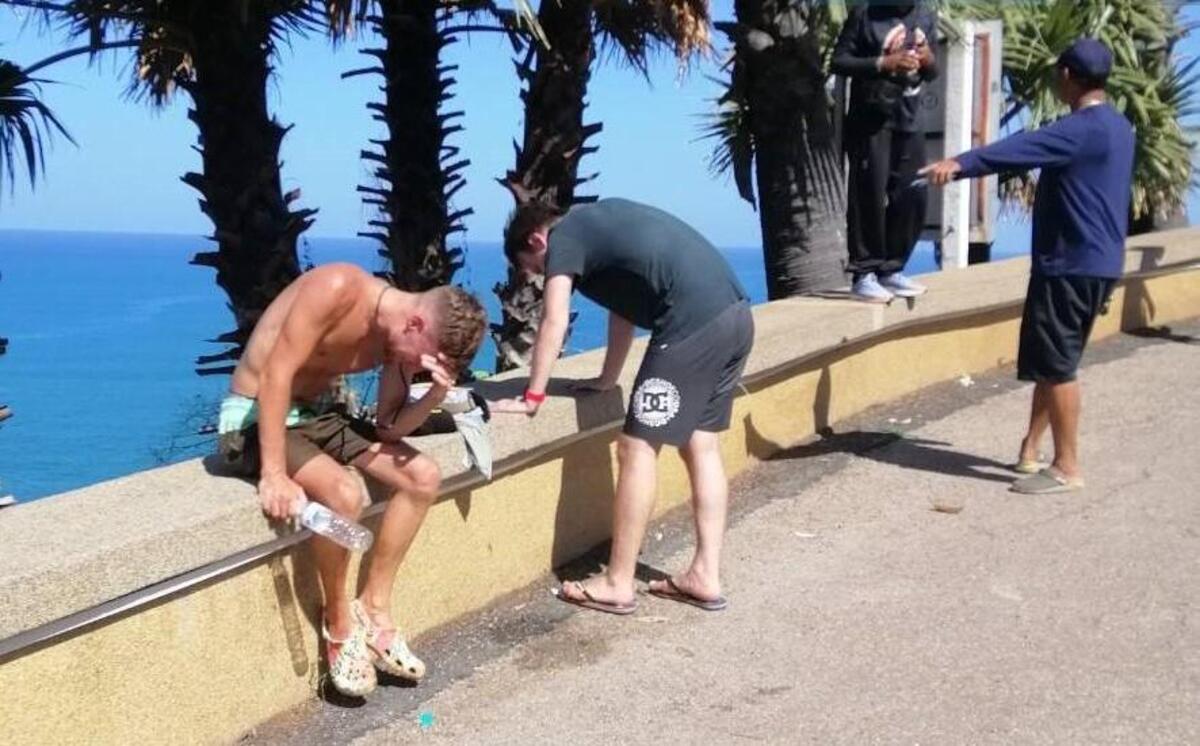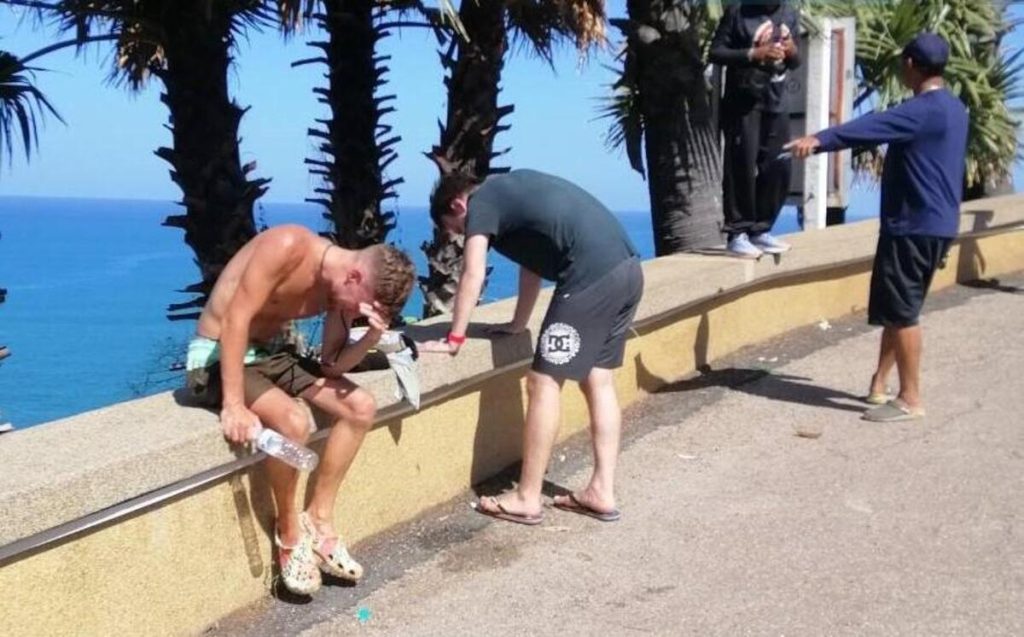 According to the mayor, the body was brought to shore at Pak Bang beach behind the Rawai municipality and would be taken to Vachira Phuket Hospital for a postmortem examination.
The authorities would work with the Russian embassy to organise the body's finding.
The missing tourist and three other Russian companions had gone to Cape Promthep to snap photos on Friday when they were hit by heavy waves. Two of them were washed away in the water. One of his pals was able to swim to shore and was rescued by officials who arrived on the scene after being warned, but Smoian drowned in full view of his three friends.
Drownings in Phuket are unfortunately not uncommon, as the island's popularity as a tourist destination attracts a large number of people who may not be familiar with the local beaches and waters. Additionally, some beaches in Phuket can have strong currents or sudden drop-offs that can pose a risk to swimmers.
There have been several reported cases of drowning in Phuket in recent years. In 2021, for example, at least 10 people drowned at beaches in Phuket between January and June. In 2020, at least 21 people drowned in Phuket, according to reports.
To help prevent drownings, it's important for both locals and tourists to be aware of the potential risks and take appropriate precautions. This includes following warning signs at beaches, swimming only in designated areas, and avoiding swimming alone or in rough conditions. It's also a good idea to learn basic water safety skills and be aware of the signs of drowning, such as someone who is struggling to keep their head above water or waving their arms and calling for help.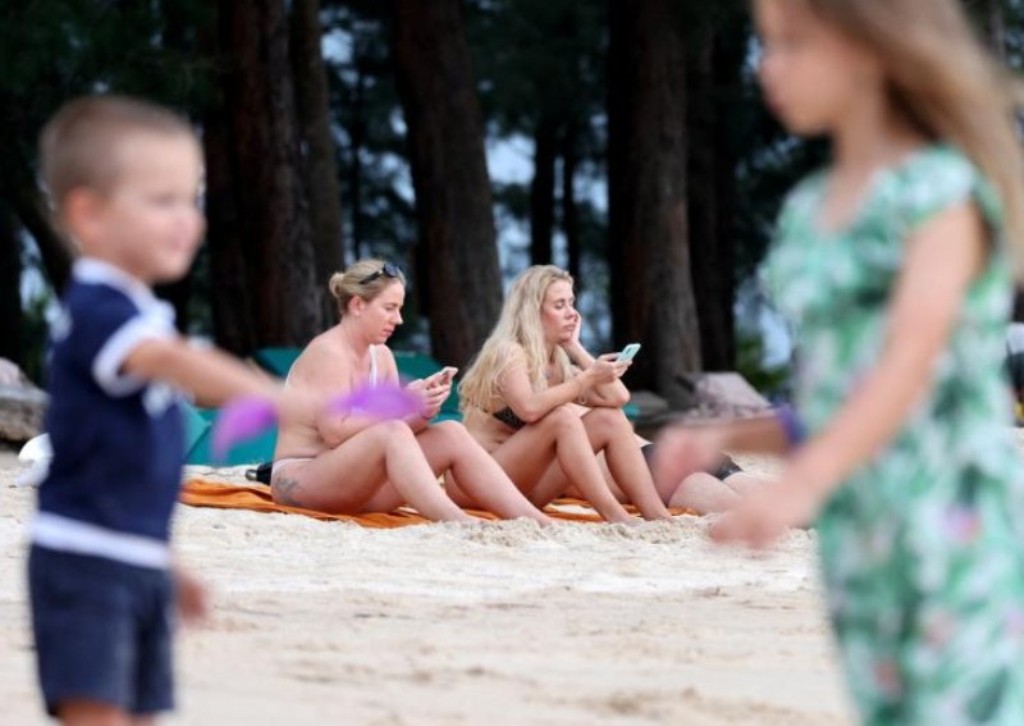 Russians are one of the largest groups of foreign tourists visiting Phuket, a popular resort island in Thailand. According to the Tourism Authority of Thailand, in 2019, Russian visitors made up around 10% of the total international arrivals in Phuket.
Many Russians are attracted to Phuket for its warm weather, beautiful beaches, and affordable prices. In recent years, the Russian community in Phuket has grown, with some Russians buying property on the island or even moving there permanently.
There are several Russian-speaking communities in Phuket, including expats, business owners, and tourists. Many hotels, restaurants, and shops in the island have Russian-speaking staff, and there are even some Russian-language schools and churches.
However, there have also been some concerns about the behavior of some Russian tourists in Phuket. Some locals and other tourists have complained about the loud and sometimes rowdy behavior of some Russian visitors, and there have been reports of incidents involving Russian tourists and local authorities.
Overall, Russians continue to be an important group of visitors to Phuket, and efforts are being made to ensure that they have a safe and enjoyable experience on the island while also being respectful of local customs and laws.