Why Are Russians Buying Real Estate in Phuket?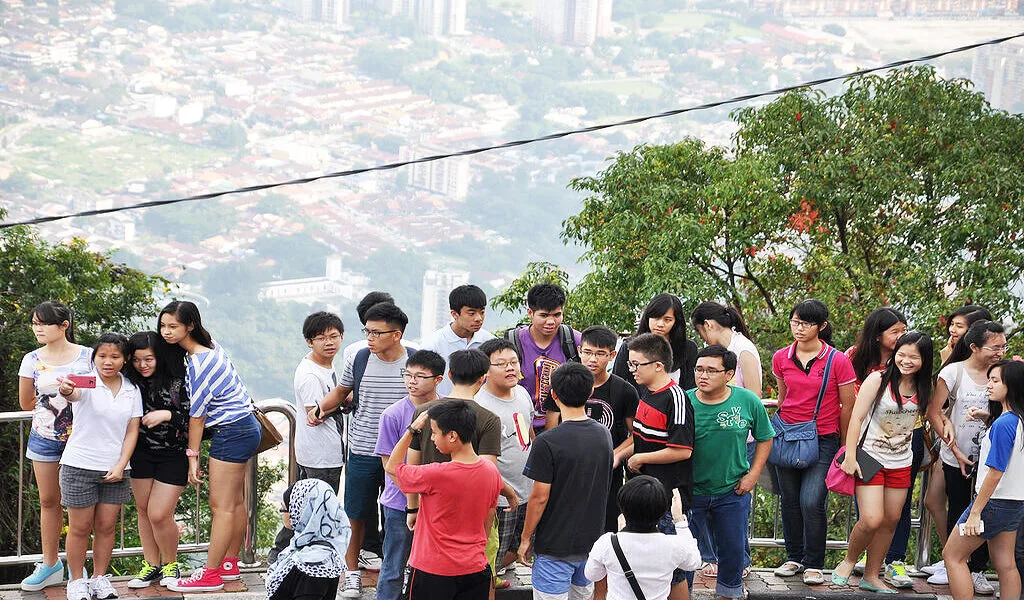 (CTN News) – On October 30, a plane from Ikar Airlines carrying 449 passengers touched down at Phuket International Airport.
After a nearly three-year hiatus, direct service from Moscow has resumed, and its presence in Thailand has ushered in a wave of Russian winter vacationers.
By the end of January, 233,000 Russian tourists had landed in Phuket, making up the largest nationality of foreign visitors.
A local newspaper called the Russians' return a "stunning comeback." A decade after COVID-19, Thailand's tourist industry reached a long-sought 10 million visitor milestone thanks to the unexpected influx.
Notwithstanding the obvious boost to the tourism industry, introducing the "snowbirds" had far-reaching effects on the local economy. Condominium sales on the island peaked last year among Russian buyers, surpassing those from China for the first time.
It has been reported by the Real Estate Information Center of Thailand that Russians hold 40% of all condos in Phuket. Anxiety among investors because to the ongoing conflict is driving the real estate market, according to one sales representative.
Russian Investors Seek Safe Haven Properties in Southeast Asia
The agent claimed that November through January was the most profitable of the year, outperforming even the previous decade by a significant margin.
Citizens of Russia, worried about the future of their country's economy, are increasing their purchases of real estate in Southeast Asia.
Buying property in Germany or Bulgaria was popular for people looking to relocate overseas.
Europe used to be the obvious choice, but after the invasion, that changed. In 2022, buyers showed the most interest in locations in the Middle East, Turkey, and Southeast Asia.
As reported by Intermark Real Estate, a Moscow-based firm, in 2022, Southeast Asia accounted for 27% of international deals, up from 12% in 2021.
Russian buyers saw Phuket or Bali real estate largely as investments, unlike Istanbul or Dubai, where citizenship or relocation were factors.
Post-Invasion, Southeast Asia Becomes Preferred Choice for Russian Real Estate Purchases
The region's distance from and indifference to the war in Ukraine were also positive factors. For Russians, "Asia seems to be safe, secure, and neutral," said one expert in the Thai real estate industry.
It was unlikely that Russian tourists would be spending big on property in the latter part of 2022. The invasion of Ukraine in February made planning a holiday a living nightmare.
Flights were canceled, and major credit card firms stopped processing transactions in Russia. One headline read, "Cashless and flightless," capturing the misery of the 6,500 Russian tourists stuck in Thailand.
Once the primary source of foreign visitors to Thailand, the Chinese market has been less of a priority for Thai tour operators after COVID-19. China is still an option. On the horizon, you can see China.
There used to be about 40 towns in China with door-to-door access to Phuket back in the good old days," said one hospitality sector analyst who forecasted a "winter of discontent" for Russian tourists.
The few visitors who did come had come via lengthy detours involving several other countries. Russians looking to fly to Phuket found a de facto backdoor in the form of the airport in Oral, a border city in Kazakhstan.
Direct Flights Resume and Russian Tourists Fuel Property Market Boom in Thailand
When Russian airlines started flying directly to Thailand again, things changed drastically. Aeroflot increased service from Krasnoyarsk and Novosibirsk in Siberia in response to pent-up demand.
An unnamed Pattaya beachgoer said, "I'm from Siberia… " when introducing herself on a YouTube channel about traveling to the area. It's probably about 30 degrees below zero right now.
Some are vacationers eager for a two-week sunshine getaway… while others are seeking for the long haul, including some draught dodgers," said the proprietor of a nearby tavern.
The "snowbird" community in Pattaya has been quite busy this season getting driver's licenses, opening bank accounts, and getting their visas extended.
According to the head of the Phuket Immigration Office, 7,600 Russian nationals have asked to extend their stay.
Officials in Thailand have been compelled to alter their predictions due to the Russian market's recent recovery. Based on projections for the future, Thailand's Tourism Ministry has set a lofty goal of 1 million Russian visitors by 2023.
Nevertheless, war remains a major source of hassle for tourists regarding the organization. Just a few multinational airlines are currently permitted to fly in Russian airspace. Flights from Moscow and other locations are still limited.
Related CTN News:
Tips for Female Investors to Build a Successful Real Estate Investing Portfolio