Power Outages Sweep Across Northeast Ohio Due to Strong Winds and Storms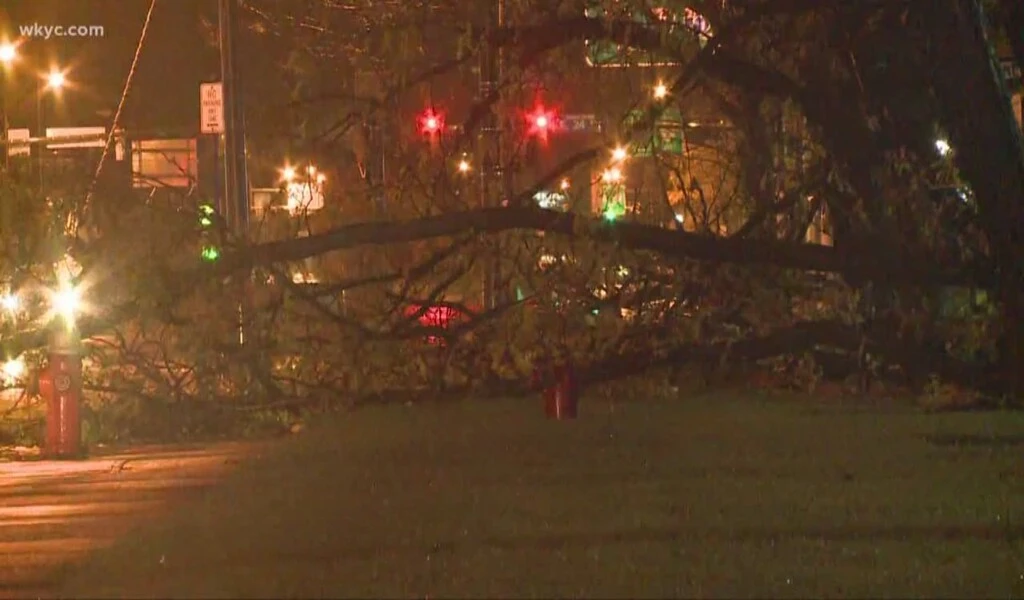 (CTN News) – Strong winds have knocked off power for over 125,000 AEP customers in Ohio as of 5:15 p.m.
There will be high winds till Saturday evening.
Early this morning, the city of Columbus and its neighboring areas were issued a high-wind warning. By tonight, the wind speed might reach 60 mph.
To top it all off, the soil is completely soaked. There may likely be more power disruptions and fallen trees today.
More than 21,000 people in Franklin County are without electricity, according to the AEP outage map. There are over 3,000 reported power outages in Coshocton, Knox, Hocking, and Licking counties. More than 1,200 people are without power in neighboring counties like Delaware, Fairfield, Hardin, Morgan, Perry, Pike, and Ross. For a full list of outages, click here
AEP Ohio has offered the following tips on how to stay prepared and handle a possible Power outage:
Gather up a disaster supply bag with things like canned goods, water, flashlights, batteries, a radio, first aid supplies, prescriptions, portable chargers, extra cash, and maps of the area.
Stay clear from any downed wires, and contact AEP Ohio at (800) 672-2231 or 911 to report any risks you may encounter.
Stay at least 10 feet away from any power lines when you clear away any branches or other debris.
Power lines may be buried by debris such as branches, leaves, and ice. Before attempting to pick up the pieces, it would be wise to take a look around.
AEP Ohio should be notified if a generator is being used. This will keep you and our linemen safe while we get the electricity back on.
Lamps, heaters, and fuel-burning stoves should never be used in enclosed spaces.
Turn off the power to your major appliances before the power is restored.
Outside, far from any flames or sparks, is the safest place to refuel heaters, lamps, and generators. Fuel spills should be cleaned up right away.
Indoor charcoal fires are dangerous because they produce carbon monoxide.
AEP Ohio personnel request that you maintain a distance of 6 feet from our workers, trucks, and equipment.