Imran Khan Secures Bail in Three Terrorism Cases Ahead of Lahore Jalsa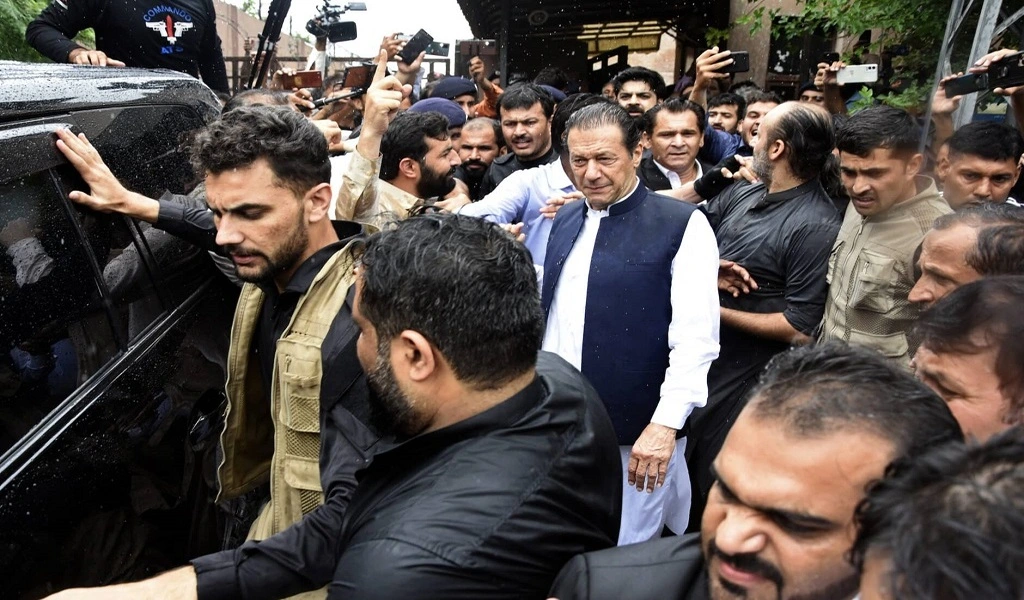 (CTN News) – On Saturday, the anti-terrorist court hearing the three terrorism cases against Pakistan Tehreek-e-Insaf (PTI) Chairman Imran Khan granted him interim bail.
The ex-prime minister went to court for bail on three separate occasions; he was accused of murder in the Zille Shah case, arson, and meddling in state affairs.
The PTI head was charged with anti-terror and aiding and abetting crimes at the Race Course police station.
Imran Khan was granted protective bail in the same cases by the Lahore High Court (LHC) last week and ordered to appear before the appropriate court.
In his appeal for interim bail, the former prime minister stated that he wanted to participate in the investigation but was afraid of being arrested by the police.
The court ordered the ex-prime minister to cooperate with the inquiry and to appear at all future hearings.
In exchange for three Rs100,000 surety bonds, the ATC granted Imran Khan bail in three instances till April 4.
Imran Khan told reporters outside the court that today's meeting will reveal the next step.
He continued by installing containers across the country, "they have turned this country into occupied Kashmir." However, "the nation will break all barriers and reach the jalsa today."
About 1,600 PTI party members, according to the PTI leader.
At 9 o'clock tonight, following Taraweeh, the party will host a rally at Lahore's Minar-e-Pakistan.
However, Geo News claimed on Saturday that the police had closed certain roads leading to the rally area and had begun a raid on Pakistan PTI workers.
ORIGINAL STORY: Pakistan's Notoriously Corrupt Police File Charges Against Imran Khan and 17 Aides