Government Accused of Brazen Swine Flu Coverup Since 2019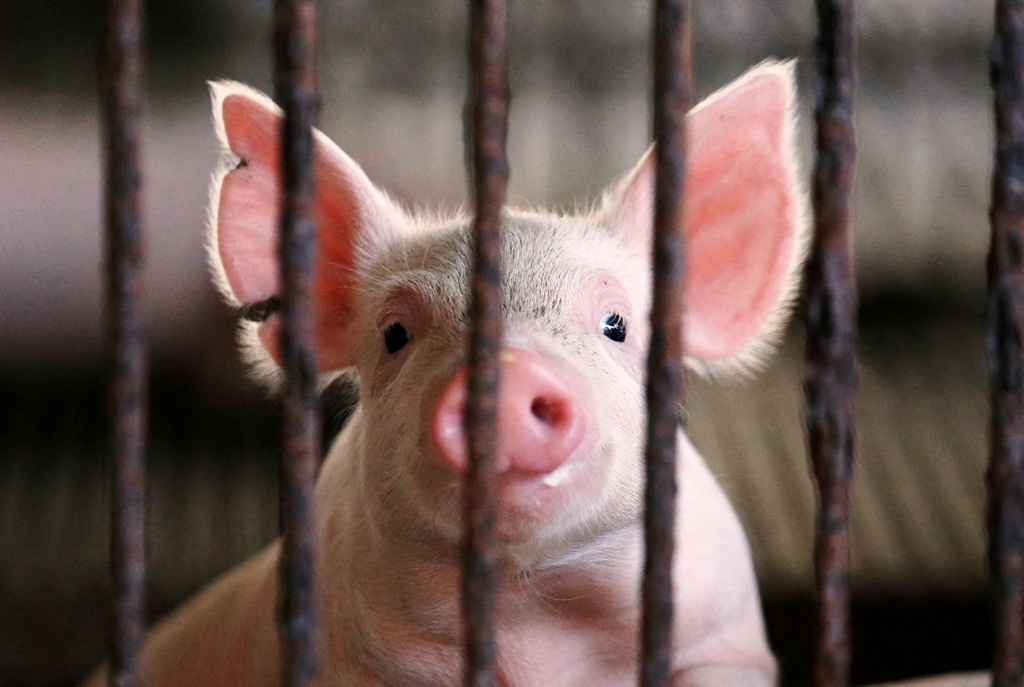 Swine Flu: Opposition MPs in Thailand have accused the Prayut government of covering up the spread of African Swine Fever (ASF) since October 2019.
Saying that there was an official letter issued, which was acknowledged by Prime Minister Prayut Chan-o-cha, Commerce Minister Jurin Laksanawisit and Agriculture Minister Chalermchai Srion, ordering the setup of an ad hoc committee to try to contain African Swine Flu in Thailand.
During the two-day general parliamentary debate, Move Forward Party MP Padipat Suntiphada claimed that ASF was first diagnosed in 2019 and spread until last year, during which time about 300,000 pigs died from either the disease or were culled to prevent its spread.
The government has compensated the affected pig farmers with about 1 billion baht.
Padipat said that the spread of African Swine Flu (ASF) was covered up in 2020, and as a result, many pig farmers were forced to sell their animals at fire-sale prices to middlemen.
The middlemen then sold the live pigs for 300-500 baht instead of having them culled.
African Swine Flu found in exhumed pigs
The Move Forward MP said that the government's cover-up and claims that pigs died of the porcine reproductive and respiratory syndrome (PRRS), rather than African Swine Flu (ASF), led a network of deans from several veterinary faculties to conduct their own tests and confirm that the animals died from African Swine Flu (ASF).
ASF disease was found in pig carcasses that he and veterinarians exhumed for testing last December in Nakhon Pathom province.
"Not only did we find stinking decomposed pig remains, but also the foul stench of the rotten Department of Livestock Development Department. They still have the nerve to say there is no ASF in Thailand" after three years of infections, said Padipat.
He said that the Cambodian authorities found ASF in pig blood coming from Thailand since September 29th of last year; despite this, the government has denied the contagious disease exists.
He noted that pork prices started climbing last October, from about 125 baht/kg to between 190-220 baht/kg in January, which was contrary to the global trend in pork prices.
Pork prices stabilize
In Thailand, pork prices continued to rise until January 11th, when they stabilized and began to decline after the government acknowledged swine flu infections for the first time.
Meanwhile, the government inspected cold storage facilities across the country for frozen pork meat as part of an effort to bring pork prices down.
This charade by the government is just a ploy to deceive the Thai people, who have been kept in the dark for years about the ASF infections, he said.
Adding that it was designed to protect the interests of a select group of people who were aware of the contagious disease and took advantage of it to gain lucrative profits, while the public and small pig farmers were made to suffer.
The opposition MP said for a long-term solution, the government should finance small and medium-sized pig farms to bring them up to standard, and establish a pig production quota system to apply to large, medium, and small-scale pig farmers.
In addition, he suggested investing in research into and development of animal vaccines, to reduce Thailand's dependence on imported vaccines and the oligopoly of vaccine manufacturers.
African swine flu (ASF) is a highly contagious viral disease that causes significant economic and production losses in domestic and wild pigs.
A transboundary animal disease (TAD) can be spread by live or dead pigs, domestic or wild, as well as pork products. Transmission can also occur through contaminated feeds and fomites (non-living objects), such as shoes, clothes, vehicles, knives, equipment, etc., due to the virus' high resistance to environmental factors.
ASF currently does not have an approved vaccine.
Related CTN News: