Police Told Japanese Woman, 25 Found Dead Was Suicidal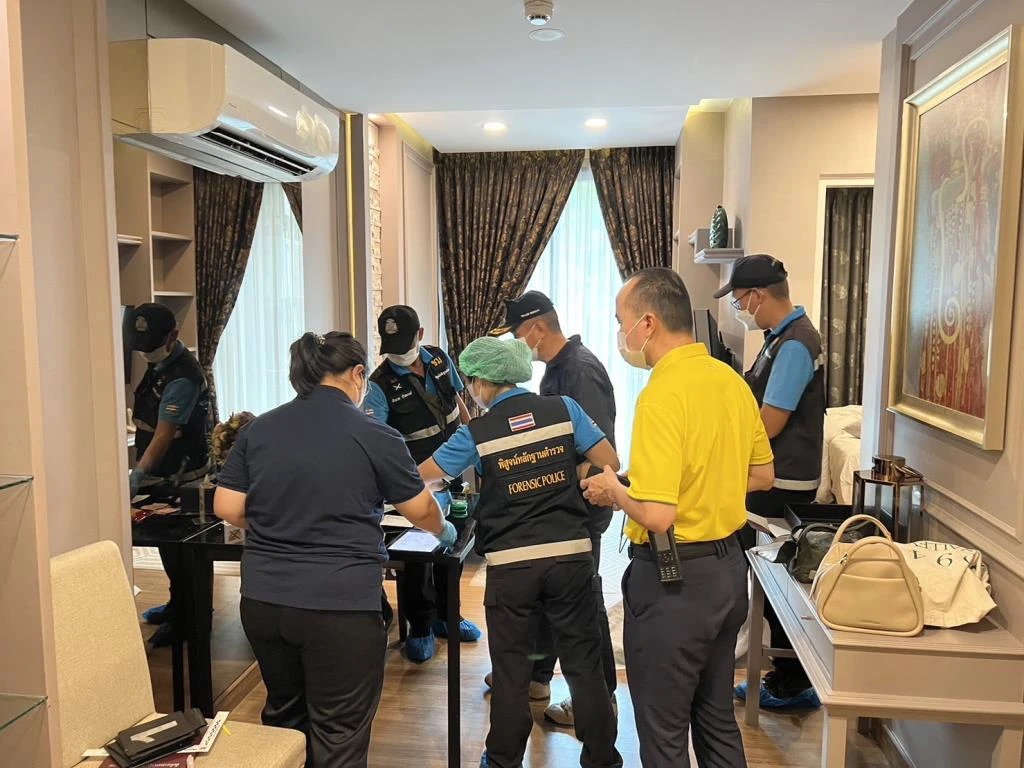 Police have yet to confirm whether a 25 year-old Japanese woman killed herself, as her husband claimed when she was discovered dead in their hotel room on Monday. Ami Hosoe's Japanese husband told police that she suffered from depression and was suicidal.
He said she attempted to strangle herself with a wire in their hotel room on Sunday night.
According to Chiang Mai police commander Pol Maj Gen Thawatchai Pongwiwatanachai, he was able to save his wife at the time and subsequently hid the hairdryer. The Japanese husband has denied having a disagreement with his wife.
According to authorities, the couple left their hotel room for a convenience shop at 3:45 a.m. on Monday.
He went to bed when they returned to their room. He awoke on Monday morning to find his wife dead in the bathroom.
He informed police officers that his wife was face down in a bathtub with a phone charging cable wrapped around her neck. Before notifying hotel staff, he allegedly relocated the body and placed it face up on the hotel room floor.
Police were looking through the woman's medical records to see if she had depression. According to police, they are also awaiting an autopsy report from Maharaj Nakorn Chiang Mai Hospital.
The couple had a business in Bangkok and were on holiday in Chiang Mai. On Saturday, they booked into the Parc Borough hotel on Mahidol Road in Muang district.
According to Pol Maj Gen Thawatchai, surveillance video proved that no one else entered the couple's room prior to the death report. He stated that they were supposed to check out at noon on Monday.

Police Officer Sentenced for Death of Dog
A Chiang Mai court sentenced a police corporal to six months in prison on an animal cruelty allegation for the death of a dog known as "Tia Morchor" in 2020. Parinya Panyabutr, a police corporal with the border patrol police bureau, was also convicted of burglary.
When they heard the verdict, a number of people gathered in front of the court wearing t-shirts with a picture of the dog cheered. "Tia has now received the justice he deserves," they exclaimed.
"Tia Morchor" was an eight-year-old dog named after his height, and Morchor is an abbreviation for Chiang Mai University (CMU), where he rose to prominence.
Every year, he participated in the traditional 14km run by Chiang Mai University freshmen from the university to Doi Suthep. Despite his tiny legs, he was frequently spotted running ahead of the freshman. The runners frequently waited for him to join them before proceeding.
Tia enjoyed wandering around the university and going on motorbike rides with anyone who offered him. People liked taking photos with him since he was a local celebrity. He even had a Facebook page.
When he went missing on May 4, 2020, CMU students and others in the province initiated an investigation. His disappearance made headlines, and netizens posted images of him online, pleading for aid in finding him. Some people offered monetary rewards to anyone who discovered the dog.
A few days later, a carcass in a sack was discovered in a wood near Rajamangala University of Technology's Lanna campus. An implanted chip recognised the remains as those of Tia. He had some wounds and fractured bones.
A Chiang Mai university employee who claimed to have fed Tia filed a police report seeking the person or persons responsible for the dog's death. After that, police initiated an inquiry by reviewing CCTV footage from the location where the dog was last seen. They watched a man on a motorbike ride Tia.
According to Parinya, the dog fell from his motorbike and was crushed to death beneath the back wheel. He stated that he had no intention of hurting the dog.
Tia's fan club, on the other hand, chastised him for failing to report the incident, despite the fact that people were hunting for the dog.
Investigators put Parinya's assertions to the test by simulating a man and dog of the same height as Tia on a motorbike, and 23 witnesses, including Tia's owner, testified in court.
Hundreds of people left flowers at the dog's grave, and his skeleton is currently on display at Chiang Mai's Veterinary Anatomy Pathology Museum.
Some students at Tia's Science Faculty suggested erecting a monument, but the institution indicated it would have to be discussed.