Police Officer Sentenced to 270 Years for Stealing Guns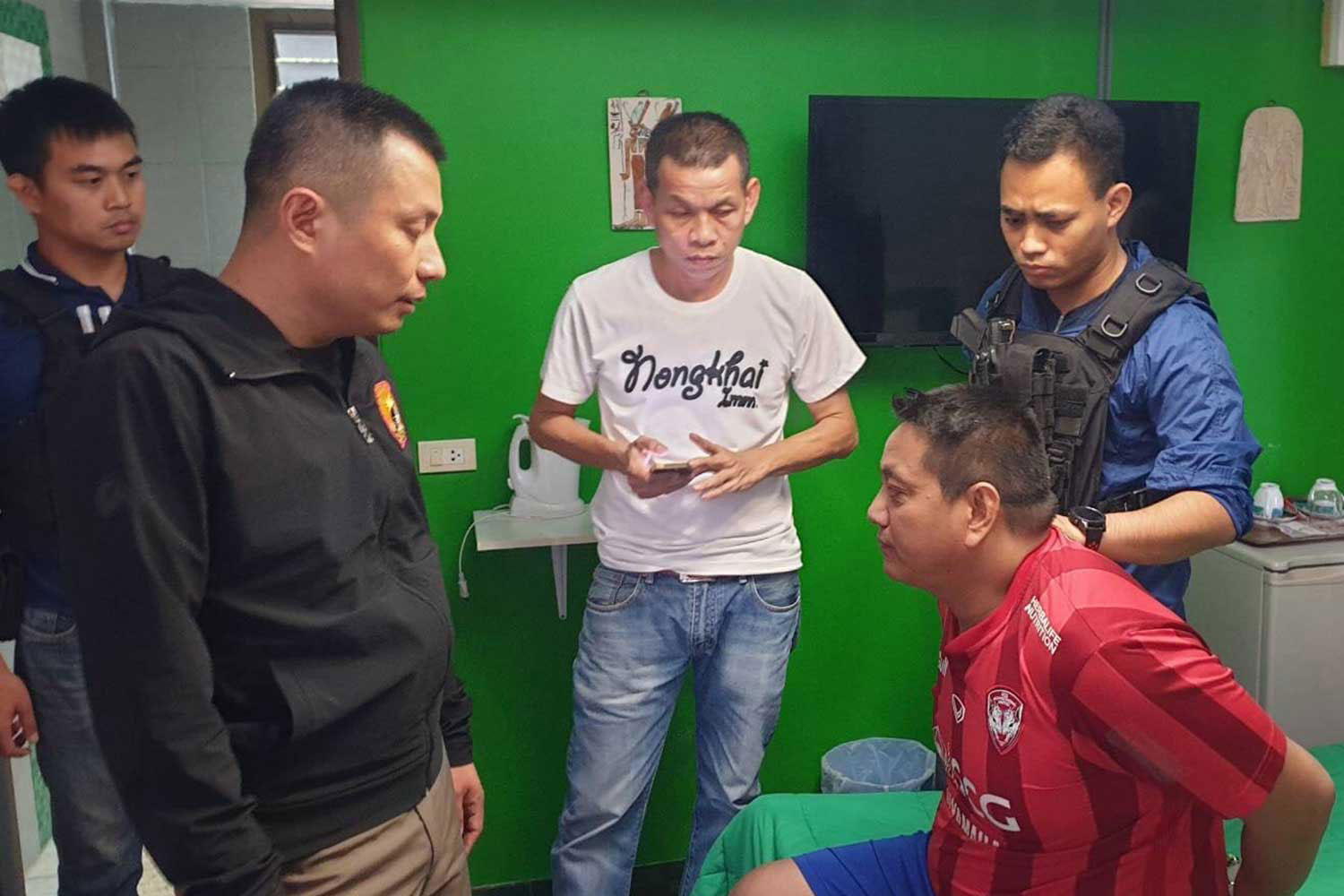 A police officer convicted of stealing more than 150 guns from a police station over a two-year period has been sentenced to 270 years in prison, but will only serve the maximum of 50 years, authorities said on Thursday.
On March 21, the Criminal Court for Corruption and Misconduct Cases Region 1 sentenced Chaowalit Phumkhachorn, a former crime suppression officer attached to the Pak Kret station, according to Kosolwat Inthujanyong, a deputy spokesman for the Attorney-General's Office. (OAG).
The former senior sergeant-major was sentenced to life in prison for thefts committed while serving as a state official, five years for each of 28 counts of possession of firearms, and six life terms for firearms trade offences.
Taking the defendant's confession into account, the court reduced the total sentence to 270 years, but the maximum jail term allowed by law is 50 years.
According to Mr Kosolwat, the court also ordered him to return all of the stolen guns or pay 1.34 million baht in compensation to the authorities.
The prosecution claimed that Chaowalit falsified documents to obtain the guns, many of which were signed out from his own station, over a two-year period. He sold 47 to strangers and pawned another 115.
He then fled and was apprehended in Nong Khai on October 20, last year. Following searches of premises in Bangkok and Nonthaburi, some of the stolen guns were discovered. Others were returned by people who were afraid of being prosecuted for possessing stolen weapons.
The discovery that a large number of guns had vanished from the offender's police station without anyone noticing prompted calls for more rigorous and regular checks of police weapons storage facilities.
Police raid online gambling network
Meanwhile, police have raided 17 locations, including a luxury home owned by the husband of a Thai actress, for possible connections to online gambling networks.
According to Pol Gen Torsak Sukwimol, deputy national police chief, Cyber Crime Investigation Bureau (CCIB) police and police commandos launched the raid in Bangkok and surrounding provinces on Thursday to find evidence to prosecute members of the gambling networks.
One of the target locations was a luxury home on Soi Yothin Patthana in Bangkok's Bang Kapi district. Phuket hotelier and businessman Mek Rama, the husband of actress Yardthip Rajpal, owned the house.
During the raid, Mr Mek was present. The police raided his home, which had a hidden room containing a large safe containing valuable items.
The police team seized the businessman's assets worth approximately 1 billion baht. A Ferrari, a BMW, and three vans were among the items seized.
Mr. Mek was apprehended on an arrest warrant for conspiring in an online gambling operation and violating the Anti-Money Laundering Act. He was taken to the Chaeng Wattana CCIB office for questioning.
Mr Mek made headlines recently after whistleblower and former massage parlour tycoon Chuvit Kamolvisit exposed major gambling networks and hinted that a TV actress's husband was allegedly involved in online gambling operations.
Mr Chuvit described the accused in his Facebook post, saying the man with the Thai initial "Mor" lived in a 200-million-baht mansion and drove a red Ferrari. He went on to say that this wealthy man was suspected of being involved in a football gambling network.
The raids on 17 locations in Bangkok, Pathum Thani, Nonthaburi, Sa Kaeo, and Phitsanulok resulted in nine arrests, according to CCIB commissioner Pol Lt Gen Worawat Watnakhornbancha.
More information about the police operations would be released on Friday, he said.
The Department of Special Investigation (DSI) confiscated Mr Mek's 200-million-baht penthouse last month for alleged involvement in the Forex-3D Ponzi scheme.
The actress, 36, declined to comment on the confiscation of the penthouse but previously insisted that her husband was not involved in the Forex-3D scam.