Israeli-Palestinian Conflict: Netanyahu's Vision And Biden's No Turning Back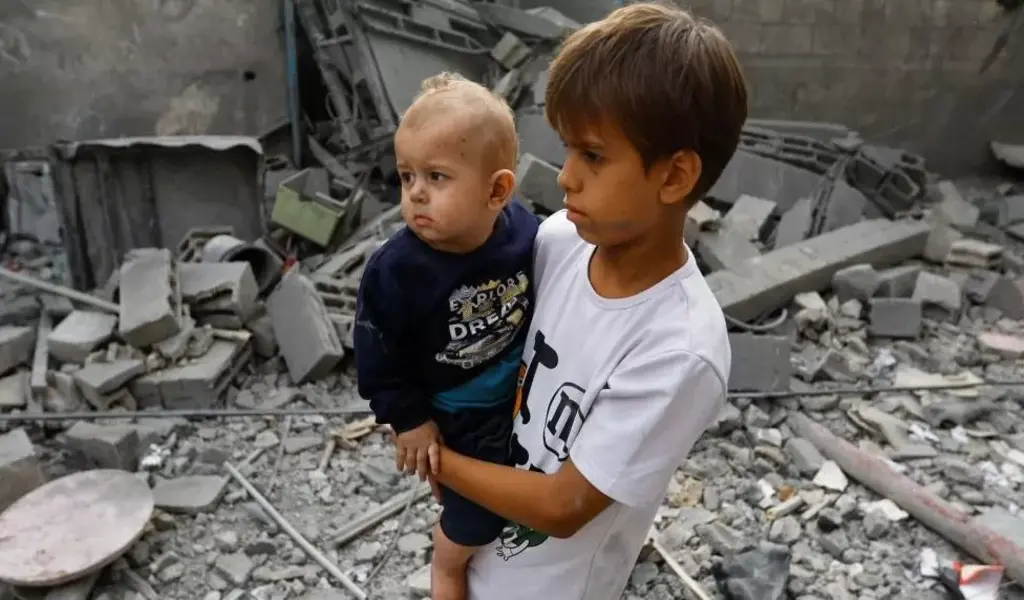 (CTN NEWS) – Israel's Prime Minister, Benjamin Netanyahu, has made a strong commitment to "reshape the Middle East," while President Joe Biden asserts that there's "no turning back."
As Israeli forces intensify their attacks on the Gaza Strip and issue urgent warnings to Palestinians to evacuate, questions arise about the trajectory of this conflict and what the future holds.
In the aftermath of the tragic events of October 7th, Israeli officials have repeatedly expressed their intention to remove Hamas from the Gaza Strip, both militarily and politically.
However, the precise strategy to achieve this ambitious goal remains unclear.
Dr. Michael Milshtein, the head of the Palestinian Studies Forum at Tel Aviv University's Moshe Dayan Centre and a former head of the Department for Palestinian Affairs in Israeli Military Intelligence, emphasizes the need for a well-thought-out plan for the post-conflict period.
"You cannot embark on such a monumental endeavor without a clear plan for the aftermath," warns Dr. Milshtein. "It's imperative to start planning immediately."
Western diplomats acknowledge ongoing discussions with Israel about the region's future but admit that a concrete plan has yet to materialize.
"There's no fixed plan at this point," one diplomat reveals.
"While we can outline a few concepts on paper, translating them into reality will require weeks, if not months, of diplomatic efforts."
Military strategies range from degrading Hamas's military capabilities to potentially taking control of significant portions of the Gaza Strip.
However, experts with experience in managing previous crises suggest that the planning remains relatively limited.
Haim Tomer, a former senior officer with Israel's foreign intelligence service, Mossad, expresses doubt about the feasibility of a sustainable solution for Gaza post-Israeli military withdrawal.
The Israeli consensus is clear: Hamas must be decisively defeated.
The horrors of October 7th were deeply unsettling, and the belief is widespread that Hamas should never rule over Gaza again.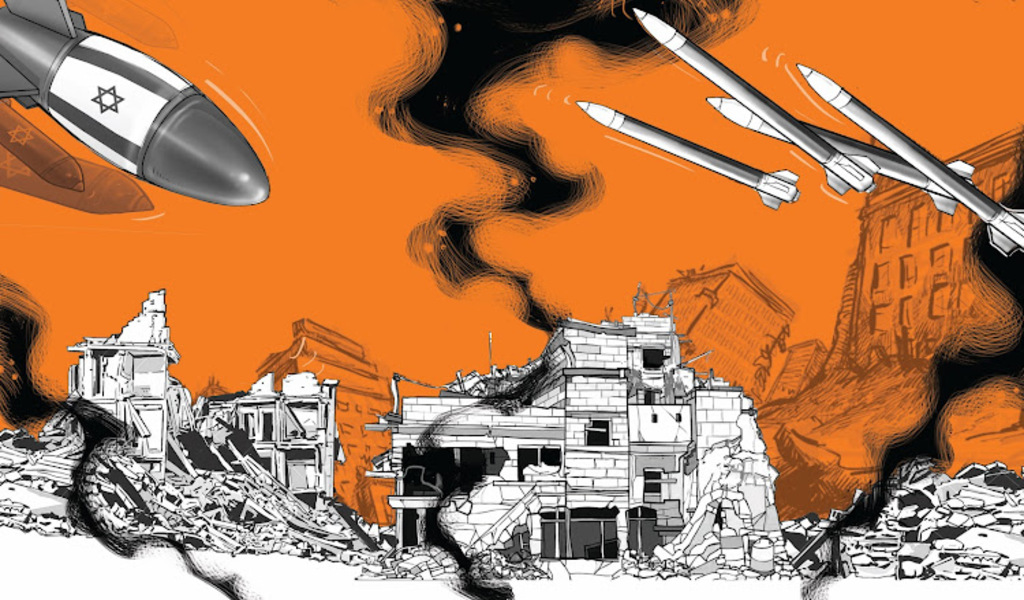 Dr. Milshtein points out that Hamas is not something that Israel can simply eliminate.
He likens the situation to the U.S. invasion of Iraq in 2003, where efforts to remove Saddam Hussein's regime through "de-Baathification" had unintended consequences.
It left hundreds of thousands of Iraqi civil servants and members of the armed forces unemployed, contributing to a devastating insurgency.
American veterans of the Iraq conflict are now in Israel, sharing their experiences from places like Falluja and Mosul.
Dr. Milshtein hopes they will caution the Israelis about the significant mistakes made in Iraq, including the unrealistic notion of eradicating the ruling party or fundamentally changing people's minds, which is unlikely to happen.
This sentiment is echoed by Palestinians, with Mustafa Barghouti, president of the Palestinian National Initiative, emphasizing that Hamas is deeply rooted in Palestinian society as a popular grassroots organization.
Removing Hamas, in his view, would necessitate an extensive and forceful displacement of the entire population of Gaza, a prospect that stirs profound Palestinian fears.
The idea that Israel may secretly aim to relocate hundreds of thousands of Palestinians from Gaza into neighboring Egypt evokes memories of the traumatic events of 1948, especially for a population primarily comprised of refugees who fled their homes during Israel's establishment.
Israeli commentators, including former senior officials, have suggested the temporary housing of Palestinians across the border in Sinai as the only way for Israel to achieve its military objectives in Gaza without causing significant harm to innocent civilians.
"They should consider relocating across the border to Egypt," he suggests, "either on a temporary or permanent basis."
Adding to Palestinian concerns is a statement in U.S. President Joe Biden's request to Congress on October 20th, seeking funding to support Israel and Ukraine.
The statement acknowledges that "This crisis could potentially lead to cross-border displacement and increased regional humanitarian needs."
As of now, Israel has not explicitly stated that it intends for Palestinians to cross into Egypt.
The Israeli Defense Force (IDF) has consistently advised civilians to move to vaguely defined "safe areas" in the southern region.
However, Egypt's President, Abdel Fattah el-Sissi, has raised concerns that Israel's actions in Gaza might be aimed at pushing the civilian population to migrate to Egypt.
Once the conflict concludes, and assuming there are still inhabitants in the Gaza Strip, the question of governance remains uncertain.
"That's the million-dollar question," Dr. Milshtein remarks.
He suggests that Israel should support the establishment of a new administration, led by Gazans with the involvement of local leaders and support from the United States, Egypt, and potentially Saudi Arabia.
Such an administration should also incorporate figures from Fatah, the rival Palestinian faction that was forcibly expelled from Gaza by Hamas one year after their electoral victory in 2006.
Fatah currently governs the Palestinian Authority, based in the city of Ramallah in the occupied West Bank.
However, both the Palestinian Authority and its aging President, Mahmud Abbas, are deeply unpopular among Palestinians in both the West Bank and the Gaza Strip.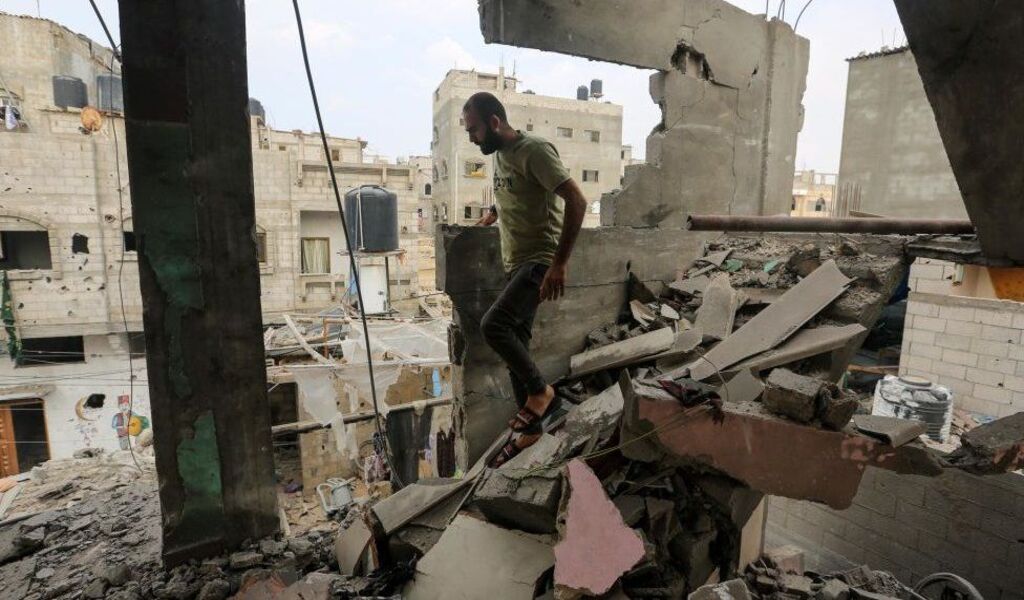 Diana Buttu suggests that the Palestinian Authority (PA) might secretly desire to return to Gaza but not if it means coming back with Israeli military involvement.
Hanan Ashrawi, a veteran Palestinian politician who briefly served in the PA in the 1990s, strongly opposes the idea of outsiders, including Israel, attempting to dictate how Palestinians govern their lives.
She emphasizes that people shouldn't view this as a chessboard where they can manipulate pawns for a predetermined checkmate.
According to her, such an approach is bound to face resistance, and the people of Gaza are unlikely to welcome collaborators.
For those with experience in dealing with Gaza conflicts, albeit on a smaller scale, there is significant concern and a feeling that most approaches have been exhausted.
Haim Tomer, a former Mossad officer, suggests a temporary suspension of military operations to prioritize hostage release.
He recalls a 2012 situation where he accompanied the Mossad director to Cairo for secret talks leading to a ceasefire.
Tomer recommends using a similar mechanism, even if it comes at a high cost.
In his view, releasing Hamas prisoners to bring back Israeli hostages should be the priority.
Israel could then decide whether to resume large-scale military operations or opt for a long-term ceasefire.
However, Tomer believes that unless there is a physical separation of the territory from Israel, the issue of the Gaza Strip will remain a persistent challenge for Israel.
He describes it as a perpetual source of contention.
MORE RELATED NEWS:
3 Palestinian Men Killed in West Bank Overnight, Totaling 114 Since October 7
Canada's intelligence tells another Sikh leader that India wants to kill him
Increased Risk of Israeli War Crimes due to Gaza Communications Shutdown