Cathay Pacific Announces Pilot Pay Adjustments Amidst Roster Changes And Aircrew Complaints
(CTN News) – Cathay Pacific in Hong Kong has indeed implemented measures to address financial losses related to scheduling changes. The airline has faced criticism from its flight crew, primarily due to time-based employment terms and salary reductions.
In a statement released on Thursday, Cathay Pacific announced its intention to enhance pilot pay stability, effective from January next year.
This initiative aims to offset up to 50 percent of any potential income shortfall resulting from alterations in pilot duties, such as flight cancellations or delays.
Cathay Pacific Faces Pilot Exodus and Morale Challenges Amidst Contract Changes
The leading airline of Hong Kong has experienced a substantial pilot exodus since the introduction of new contracts for all aircrew during the 2020 pandemic.
This move, detailed in reports by HKFP, has generated a marked decline in morale within the pilot community, primarily due to significant reductions in most pilots' salaries.
The revised contract altered the pilot compensation structure, transitioning from a guaranteed salary to a system based more on flight hours. This new arrangement included a component known as "productivity pay," comprising at least 30 percent of the overall compensation.
As per the current contract terms, flight duty cancellations led to corresponding reductions in pilot earnings.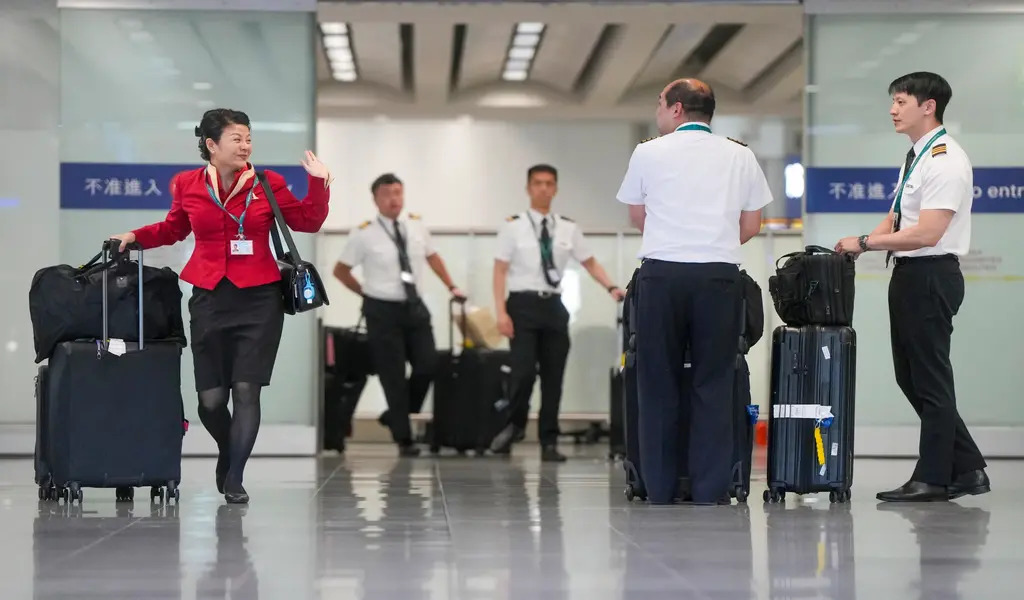 Starting in January, Cathay Pacific is introducing an allowance scheme, wherein the airline has stated that in cases where a pilot's flight hours are reduced due to "company-initiated roster changes," efforts will be made to assign alternative duties to mitigate the resulting income reduction.
Cathay Pacific explained, "If these hours cannot be replaced within the month, pilots will be compensated up to 50% of the shortfall in hours."
Paul Weatherilt, Chairman of the Hong Kong Aircrew Officers Association and a Cathay captain, expressed his perspective to HKFP on Friday, stating that the new allowance would likely have a limited impact on pilot morale since it only seeks to compensate for up to half of the lost hours.
Nevertheless, he noted that this move appears to represent a small step in the right direction.
Addressing Pilot Morale and Talent Shortage at Cathay Pacific
The chairman of the Hong Kong Aircrew Officers Association, Paul Weatherilt, has persistently urged the airline's management to address pilot morale and voiced concerns about a significant shortage of pilots, particularly those in senior roles.
According to the union's estimates, nearly 1,000 pilots have resigned over the past three years, with the majority being experienced captains and trainers for junior pilots.
Jack Bennett, the general manager of aircrew at Cathay Pacific, stated in August that the company had implemented several changes this year to ensure competitive compensation, despite facing severe challenges during the pandemic.
Like many airlines worldwide, Cathay Pacific suffered significant losses during the pandemic and accepted a government-led bailout of HK$39 billion in June 2020, which the airline is obligated to repurchase in the form of preference shares.
In August, Cathay Pacific reported its first half-year profit since the onset of the pandemic and pledged to "share the success" with its employees.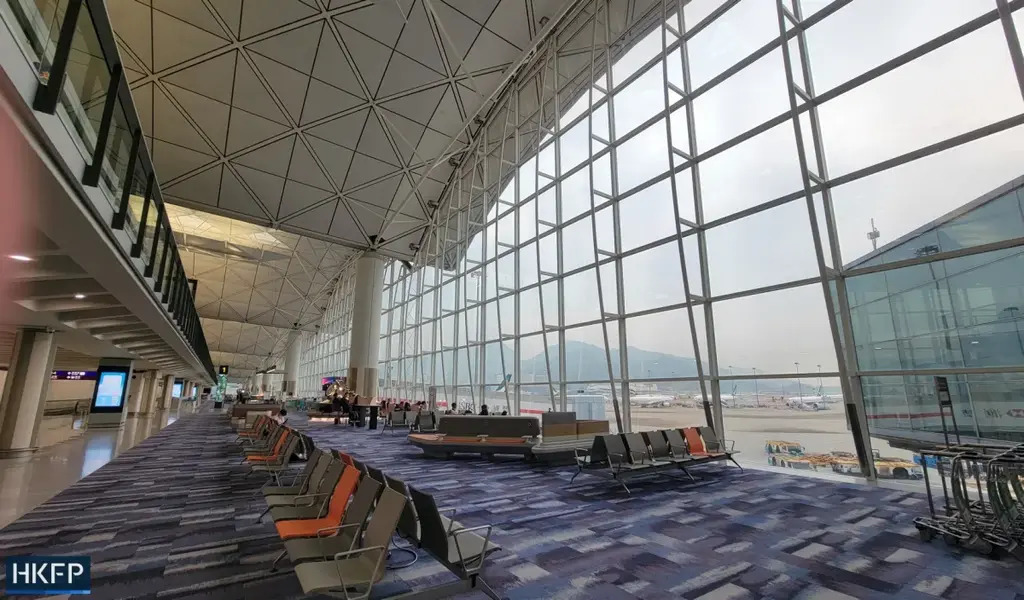 Cathay Pacific's Efforts to Restore Flight Capacity and Improve Employee Compensation
The company has also set a goal of restoring 70 percent of its pre-pandemic passenger flight capacity by the end of this year and reaching 100 percent by the end of next year.
Traffic figures released on Wednesday indicated that Cathay carried nearly 1.8 million passengers last month, though this figure still falls far short of the 3 million passengers in August 2019.
Bennett mentioned that Cathay has increased the basic salary by 3.3 percent this year, improved various pilot allowances, and offered a bonus equivalent to up to six weeks' pay.
In 2022, the airline raised the average pay for aircrew by 1.5 percent and provided eligible staff with a discretionary bonus of up to one month's pay.
Cathay Pacific also announced in June that it would adopt a new calculation model for pilots' working hours starting in October.
This change was made in response to pilot complaints that their pay was primarily based on the actual time spent flying, which meant they would receive lower compensation if they arrived at their destinations earlier than anticipated.
Financial Loss Mitigation Strategies at Cathay Pacific Amidst the COVID-19 Pandemic
Financial Loss Mitigation: Cathay Pacific, like many other airlines, has been severely impacted by the COVID-19 pandemic. To mitigate the financial losses incurred from scheduling alterations and reduced passenger demand, the airline has taken various cost-cutting measures, including revising pilot compensation.
Pilot Compensation Revision: The specifics of the pilot compensation revisions may vary, but airlines often implement measures such as temporary salary cuts, changes in work hours, or adjustments to benefits to reduce operating costs during challenging times.
Criticism from Flight Crew: The flight crew members have expressed concerns and criticism about the airline's approach. They are particularly dissatisfied with time-based employment terms, which may include reduced hours or temporary furloughs, and salary reductions, as these changes can significantly impact their income and job security.
Labor Relations: Such disputes between airline management and its workforce are not uncommon, especially during times of crisis. Labor unions or representative bodies may be involved in negotiations to protect the interests of the flight crew.
Industry Challenges: The aviation industry, as a whole, has faced unprecedented challenges due to the pandemic. Airlines worldwide have had to adapt and make tough decisions to survive, which often results in tension between management and employees.
Resolution Efforts: Typically, these issues are resolved through negotiations and discussions between the airline's management and the labor unions or representatives of the flight crew. The goal is to find a balance between cost-saving measures and maintaining fair and equitable working conditions for employees.
It's essential to note that the situation may evolve over time, and the specific details of Cathay Pacific's measures and negotiations can change.
To get the most up-to-date information on this matter, you may want to refer to recent news reports or official statements from the airline or relevant labor organizations.