Japan's Shichi-Go-San Ritual for Children Now Preformed for Pets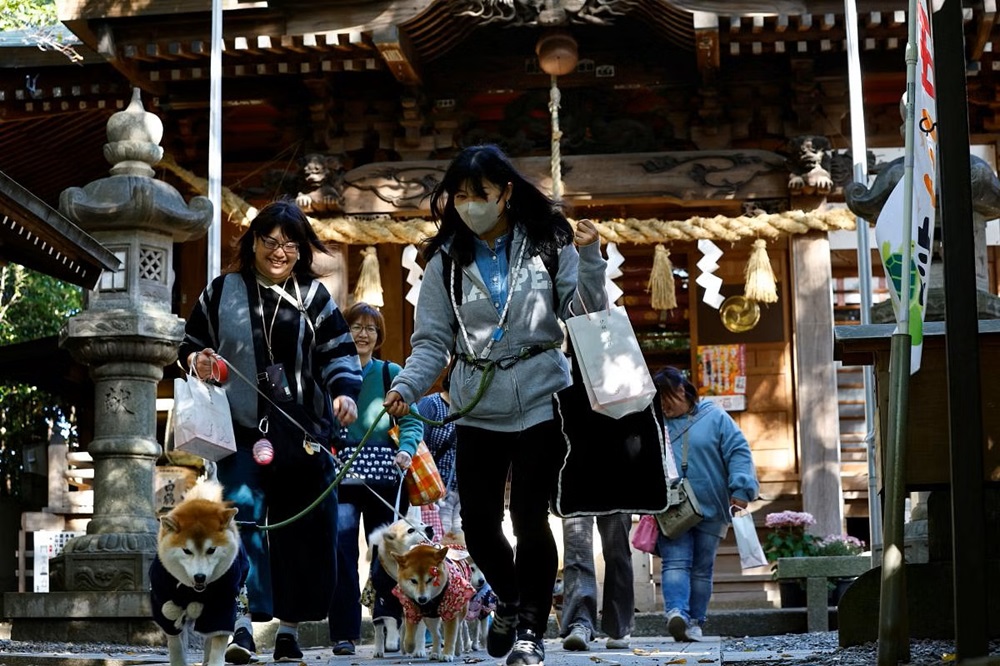 A Japan's birthrate continues to plunge, Japanese pet owners are adopting Shichi-Go-San rituals of their pets, a tradition that has been traditionally reserved for children.
Located around 35 kilometers southwest of Tokyo, the ancient Zama Shrine has built a dedicated prayer location for animal companions. It now offers Shichi-Go-San rituals for pet parents who can pray for the health and happiness of their animals.
Children in Japan who have reached the ages of seven, five, and three commemorate the rite in the middle of November, which has come to be known as "Seven-Five-Three." The event involves parents dressing their children in kimonos and taking them to a Shinto shrine.
On Tuesday, many people brought their dogs and cats to the Inuneko Jinja, also known as the Dog-Cat Shrine, to have a Shinto priest bless them. The occasion featured six Shiba Inu dogs decked out in kimonos and posing for photographs.
Natsuki Aoki, 33, accompanied her two Chihuahuas on a plane voyage to Tokyo from the western city of Hiroshima so her fur babies might have a special blessing. Aoki, said, "I think it would be great to see more places like this." There aren't many shrines that accept pets and allow them to walk inside.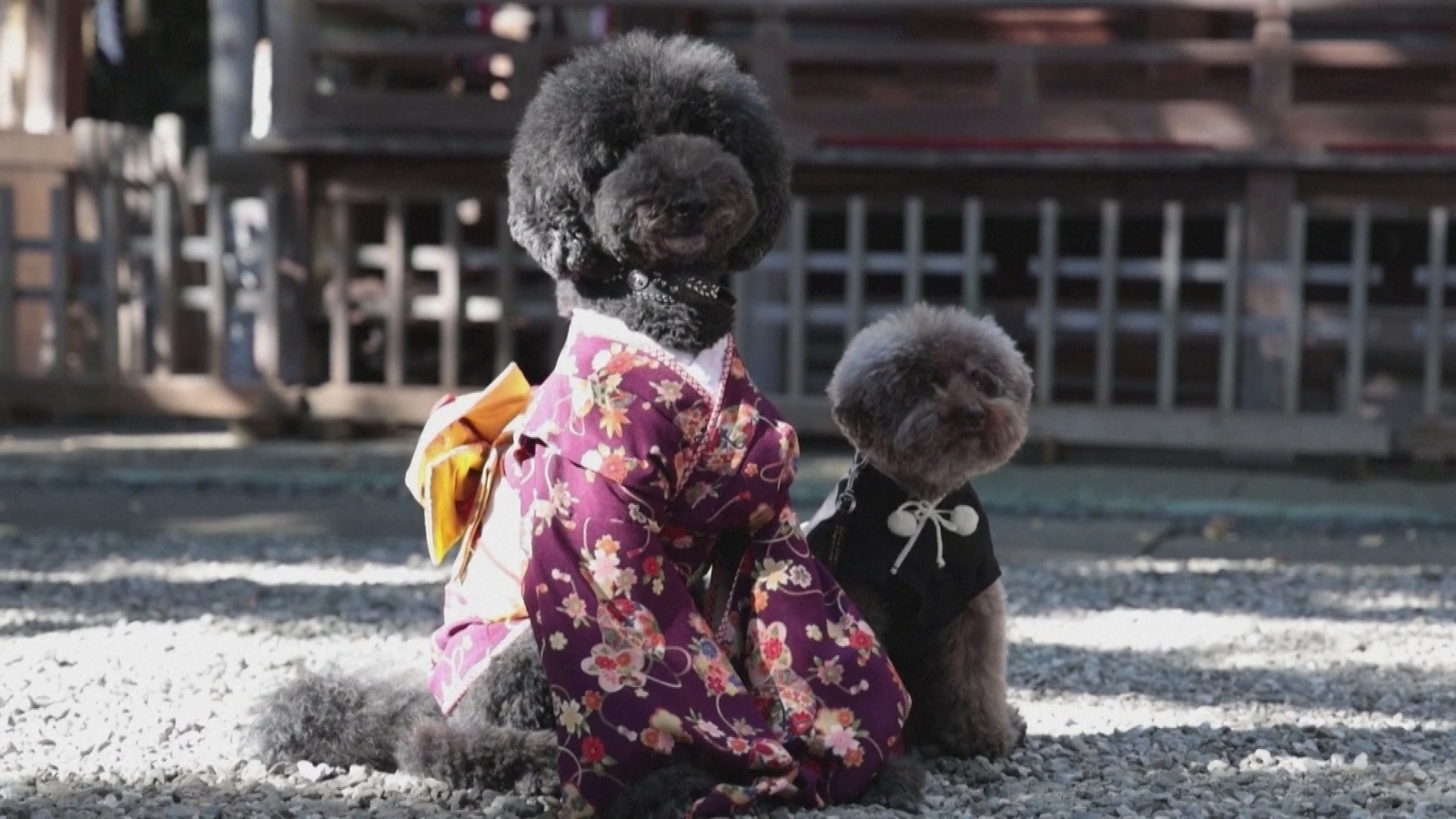 Yoshinori Hiraga, a priest at the Zama Shrine, has observed that as the population ages, less people are having children and, as a result, more people are showering affection on their pets, such as dogs and cats.
Hiraga, 33, anticipated that roughly 120 pets would be brought to the shrine this season. "We want to offer the pet owners a place at Zama Shrine for them to thank the gods when their dogs and cats reach the age of three, five, and seven," he added.
Masayo Tashiro took her terrier and Pomeranian to the spot with her to pray and make offerings.
The 53-year-old caretaker remarked, "They are very important to me, like my own children." "I came here to pray that they will have a safe and healthy life with us together."
In 2022, the birth rate in Japan dropped for the seventh consecutive year, reaching a record low, while the mortality rate reached an all-time high.
Over the previous decade, Japan's population has gotten older and older, to the point where more than a quarter of the Japanese population will be 65 or older by 2022. Since it has been in the red for several years, population growth has slowed and even reversed.
Japan is considered the "oldest" country in the world today, with about 30 percent of its people being elderly. Japan has a high life expectancy; in fact, the Japanese live longer than the average human on the planet.
The aging population is accompanied by a drop in overall population due to a falling birth rate. For many decades, Japan's birth rate has been lower than the replacement rate, owing mostly to economic uncertainties and, as a result, a lower number of marriages.
There is no actual mystery regarding so many Japanese people's advanced years. Their high average age is most likely owing to strong healthcare standards, nutrition, and an overall high level of living, all of which might be replicated by other industrialized nations.
However, with advanced age comes diminished capacity, and Japan's future adversary may not be an early death, but rather a frail social network.
Birth rates are dropping in many nations, including Japan's immediate neighbors, due to factors such as growing living costs, more women entering the workforce, and people opting to have children later in life.
According to official data released last week, China's population will decline in 2022 for the first time in more than six decades.
Despite subsidies for pregnancy, childbirth, and childcare, Japan's prior efforts to encourage individuals to have more babies had little impact. According to some analysts, government incentives continue to favor parents who already have children rather than reducing obstacles that discourage young people from establishing families.