Reasons to Move to Chicago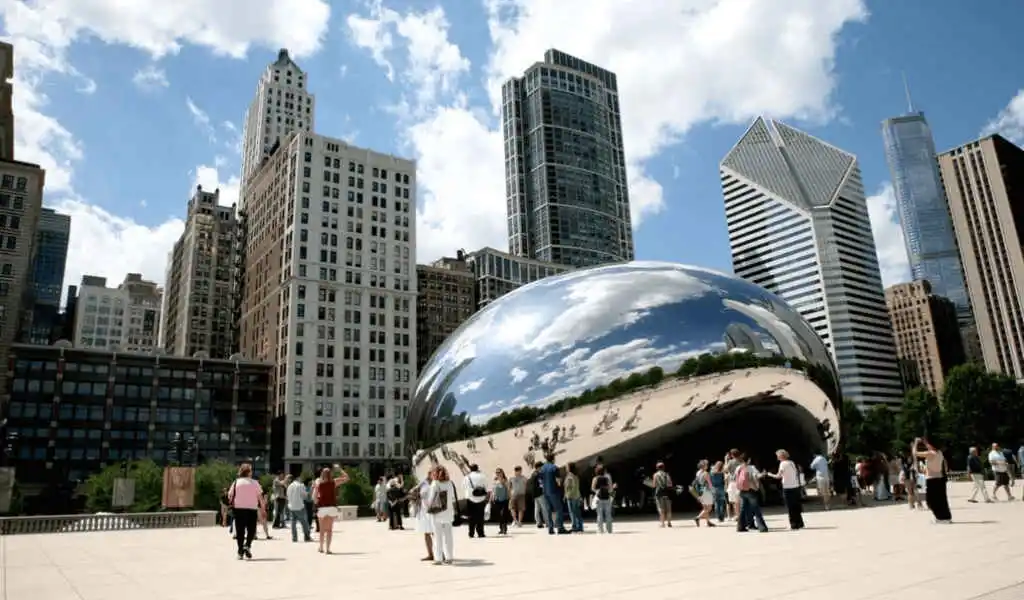 Move to Chicago: If you've been to Chicago, you know the district is most famous for its dining scene. Well, it's not just food that makes this region exceptional. It's the shopping adventure, art, culture, history, architecture, music, iconic neighborhoods that make this metro area stand out. There's more!
Here are ten practical reasons to move to Chicago.
Sports
For sports enthusiasts, one of the reasons to move to Chicago is that the city is filled with various sports leagues. Love soccer, football, hockey, baseball, or basketball? Then, there'll never be a dull moment for you. Plus, if you live in a neighborhood like Wrigleyville, the center of the city's sport, you get to watch the Chicago Cubs baseball team play with zeal.
The best part is that diehard athletes even get to experience the Chicago Marathon each fall. Talk about college sports, and you'll find professional sports teams in North-Western University and UIC.
Neighborhoods
The district boasts diverse, friendly neighborhoods that cater to different personalities. So, no matter your personality, you will find a community to fit into. Whether you prefer the beachy view, the hip neighborhoods, or those lined with art pieces and magnificent architectural buildings, Chicago's diverse neighborhoods have all and more to offer everyone.
Live Music
All corners of Chicago ring melody and rhythm. In fact, the city is the birthplace of live music, especially blues and Jazz.
One major live music fest you'll find in the city is the Jazz showcase, launched in 1947 and still offers some of the finest live Jazz shows. There are also the Lollapalooza, Pitchfork, and Riot live music events that take blues and Jazz acts to the next stage.
Shopping
Are you shopping for a house, antique, clothing apparel, or rare artworks? The city won't let you down!
You'll get many luxury homes at affordable prices, from two-bedroom to full residential areas. Talk about shopping for luxury wear, and you'll find so many upscale stores on Michigan Avenue and Magnificent Mile to go on a shopping spree that will get you only the best and custom-made apparel in the city.
Job Market
Another reason to move to Chicago will be the ever-growing labor market. Unlike some years back, when the city ranked among the places with the highest unemployment rate in the nation, today, the job market is brimming with opportunities in almost all sectors. Statistics even reveal that the unemployment rate has decreased significantly by 8.4%. Today, sectors like healthcare, tech, IT, and insurance are boosting the job market in the metro area.
Festivals
Chicagoans love to throw parties. It's no wonder they have so many festivities through all seasons of the year. For example, you'll find street festivals like the St. Patrick's parade, held annually at the Grant Park, and the two-days Pride Fest usually held yearly at Boystown. When it comes to enjoying the taste of craft beer, you'll find festive occasions like the Illinois Craft beer Week.
Move on to celebrating the beauty of art, and the district offers you fun art fairs like the 57th Street Art Fair, which holds at Hyde Park every June. There's also the Grand Park music festival held at the Millennium Park where you enjoy classical music. Chicagoans even celebrate their food culture with the grandest food festival called the Taste of Chicago held every July at Grand Park.
Public Transportation
If you live in Boston, you know how difficult it can be to get fast transportation to your destinations. Movers from Boston to Chicago will enjoy the easy public transport route the district has to offer. From the city's L train stations to the fully functional bus routes, you can get to your destination at the fastest time possible without delays. The good news is Chicago's public transits even run 24/7 every day, so you won't have to worry about not finding a bus or train to your destination even at the wee hours of the night.
Outdoor Attractions
There are tons of outdoor attractions to keep you busy each day in this metro area. There's never a dull moment in the city, from visiting the museums to the aquarium, zoos, park art institutes, cultural centers, theatres, clubs, sports centers, and cruise ships. You could even visit the famous poutine factory where you get to buy a hundred-dollar grilled cheese!
History, Arts & Culture A-Plenty
Apart from the outdoor attractions, the district introduces you to a whole new world of history, art and culture. You'll be surprised to see art and cultural pieces dated over 1000years. In fact, you'll find more of the history and culture in the neighborhoods you live. Walk down the streets of Chicago, and you'll also find monuments of historical times. The museums offer an interesting array of knowledge for history enthusiasts as the city has over 40 cultural museums. If you love the art, history, and culture, then you'd want to visit places like Alder Planetarium, Chicago Cultural Centre, Chicago History Museum, Field Museum of Natural history, and many others.
Dining
A true Chicagoan loves the signature Chicago deep-dish pizza and hot dog. But, that's not there is to the food scene in this metro area. Whether you're craving spicy delicacies from famous Michigan star restaurants, you're in for luck as you'll find an assortment of dishes from Jibaritos to thin-crust pizzas, Italian beef sandwiches, and fried steak.
What many people don't even know is that the city houses the famous James Beard Awards and even has over up to 22 Michigan stars. This shows that you are in for a treat in Chicago city restaurants.
Conclusion
Relocating is a big change and will most likely leave you stressed. The good news, moving to a metro city like Chicago will be worth it. In this city, you discover a whole new yet thrilling world like never before.
Also Check:
Advice on Renting out Apartments in Hyderabad
Keep Organized With Under Bed Storage Bags
7 Tips To Buy Concrete Products