7 Tips To Buy Concrete Products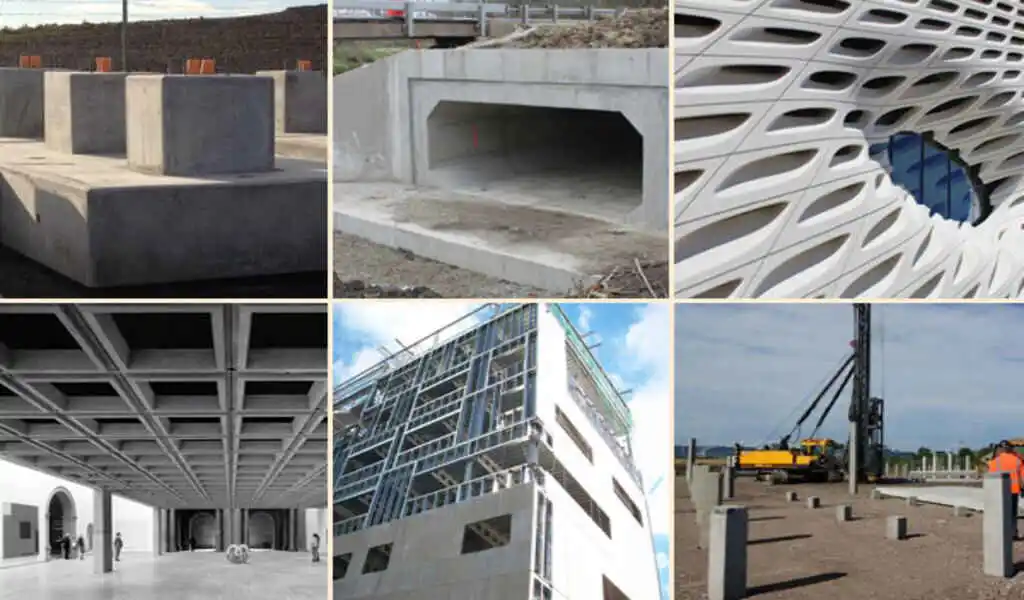 Concrete Products: If you are a civil engineer or an architect, you must know the importance of concrete and concrete-based products. Concrete is an essential item that supports and provides strength to any kind of building, pillar, or any other construction. Over 70% of the world's population live in a house made of concrete.
In order to buy the best-quality concrete from a reputed shop, there are many things you'll have to keep in mind. Here are some tips before you buy concrete products for your construction purposes.
1. Figure out the amount of material needed
Most projects are measured in cubic feet whereas the amount of concrete needed is measured in cubic yards. The length, breadth, and height of the project also determine the amount of concrete required. For most people, this can be a tricky calculation.
Regardless of the size of the project, the calculation remains the same, that is, multiply the length, breadth, and height of the project together and then divide that result by 27.
This is the standard formula for converting cubic feet to cubic yards. Many suppliers also provide free conversion charts, so you can refer to those as well.
2. Find out how to transport it to the site
After calculating the amount needed to buy, you'll then have to transport all of that concrete to the construction site. Concrete, as we all know, is a mixture of sand, gravel, water, and cement.
You can either separate these ingredients and then mix them on-site or transport the pre-mixed bags to the site and then just add water later. There is also a third option to ready-mix it from the manufacturing plant and then transport the finished product to the site via trucks.
Depending on your preferences, you can choose any of the three. But the first option is rarely used since premix bags are readily found nowadays.
3. The best means for obtaining the concrete
Small construction projects like pouring a step or stoop or making small repairs can be easily done using premixed concrete bags.
Pre-mixed bags are also cost-effective and require much less hassle. You can either dump the mix and then add water or do the reverse. This is especially done in the case of constructing fence posts or mailboxes where you have to dig holes.
4. Always use ready-mix sacks for large projects
If you're handling large construction projects, it's best to go for concrete that has already been mixed thoroughly beforehand.
If you spend too much time mixing and applying the concrete, it will dry out faster and the entire project will be a mess. Even a conventional patio, which doesn't look much big, shall require around 100 bags of pre-mix concrete.
This will not only cost a lot of money but will also make you and your workers mix large amounts of water. And who knows, maybe the mixed product won't be uniform. So it's always better to look at the affordable and more efficient option and opt for a readymade sack.
5. Buy a little extra
Buying a little bit of extra concrete won't hurt anyone. Make it clear to the project manager or your client that there should be a little amount of money kept aside to buy extra items.
What if you run out of concrete while building a crucial pillar or wall? In order to avoid such mishaps, always buy extra raw materials beforehand. Trying to save up money might cost you a lot more in the long run.
6. Cement is caustic
If you're mixing the ingredients, make sure you wear the proper uniform while doing it. Cement is caustic, so you should always wear eye-protection goggles, gloves, and overalls. After your work is done, wash your hands and feet thoroughly. Never breathe dust as it can cause lung ailments.
7. Always buy from reputed sources
Whether you're buying concrete or concrete products, it's important to look at the seller's authenticity. Reputed companies like https://civilmart.com.au/ ensure customers' satisfaction and provide premium-quality products. So always buy from transparent companies like CivilMart.
Over to you…
These seven tips can be lifesavers when it comes to buying concrete. Always calculate beforehand and read up a little if you have doubts. Talk to your client regarding the costs and only provide the best quality products.
Also Check:
The History of the Clothes Hanger
7 Tips to Organise a Party At Home
Tips To Select The Cushion Foam For Upholstery
How to Make your Bathroom Look Luxury: 10 Tips