Dog Beds Have a Lot of Advantages and How to Pick One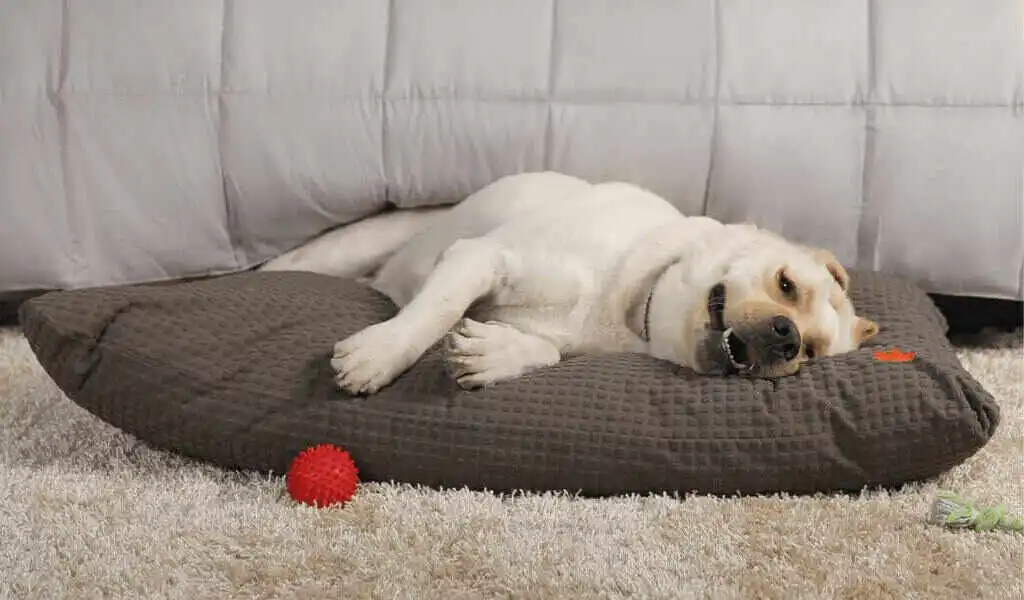 Dog Beds: Can you imagine how life would be if you didn't have a dog bed? You're not going to like the answer. Similarly, your dog is unlikely to enjoy the lack of a bed. And you, as a lovely pet owner, would always want the best for your furry little companion, right?
After all, you've most likely combed the internet for all the required dog supplies for a long and comfortable existence. While this is fine, you should not overlook the essential item – a dog bed.
Different Types of Dog Beds
While there are several bed kinds available, if you can grasp the important ways in which they differ and match them to your dog's demands, you'll be fine. So, the next time you're looking for a cozy dog bed on websites like ILoveChuhuahua, you'll know which style is best for your pup.
Standard Bed. It is the most common type of canine mattress, and it is made to resemble a specialty cushion or pillow. As a result, conventional beds lack characteristics such as rims, edges, and orthopedic foams. But, to be honest, your dog is unlikely to notice anyhow.
The beautiful thing about conventional beds is the wide range of forms, sizes, and colors available. A round form is a popular choice, but square, rectangular, and oval shapes are typical.
These mattresses are usually constructed of fleece, flannel, or even faux fur to make them exceptionally comfy and warm. However, microfiber is also employed in some cases due to its moisture-wicking characteristics.
Doughnut Bed. Doughnut beds feature a circular shape with raised edges that is similar to, well, a doughnut. As a consequence, your dog will be snuggled up in a cozy bed, safe from all sides.
It is beneficial for dogs who like to snuggle up comfortably on the bed and doze off into dreamland for hours on end. Furthermore, the raised edges give the required security and comfort, allowing adequate possible sleep.
Elevated Bed. This style, often known as a raised bed, is helpful since the sleeping surface is lifted a few millimeters from the floor. It creates a safe space between your dog's body and the cold, hard floor. The elevation is supported by a metal frame and strengthened mesh panels for optimal ventilation and airflow.
Orthopedic Bed. There are several reasons why you may require an orthopedic bed. The most evident is alleviating chronic joint discomfort and providing additional assistance for dogs in their golden years. However, if your dog is a naturally slender or thin breed, it may require a little more padding to alleviate pain.
Orthopedic mattresses with specialized foam padding are an excellent option since they are mainly intended to contour your dog's body and provide joint support. The orthopedic construction also aids in relieving stress at all pressure points and the improvement of blood flow. All of this adds up to a significantly better sleep routine.
Travel Bed. You will almost always bring your travel companion with you when you embark on a trip. And here's when lightweight travel beds come in helpful. Your dog will have a comfy platform to lay on while you travel, allowing you to spend valuable time together.
What Should You Look For in a Dog Bed
Below are some key considerations you should know before going on your shopping journey for a dog bed online.
Bed Size. It's critical to purchase a bed that's the right size for your dog. It's pointless to buy a huge, roomy bed for a little dog, and vice versa. Check to see whether your dog's limbs are falling off the sides to be sure. If they do, you'll need to acquire a larger bed.
Budget. Of course, you want the best for your pet at the greatest possible price. Consider how much you're prepared to spend on a dog bed and browse within that price range.
There are many comfy pet beds to pick from in today's contemporary world, and each one has something unique to offer. Don't be intimidated by the statistics; once you grasp the distinctions between all sorts of dog beds, you'll be able to make a selection.