Covid-19 Pandemic Pushes People to Seek Divorce Online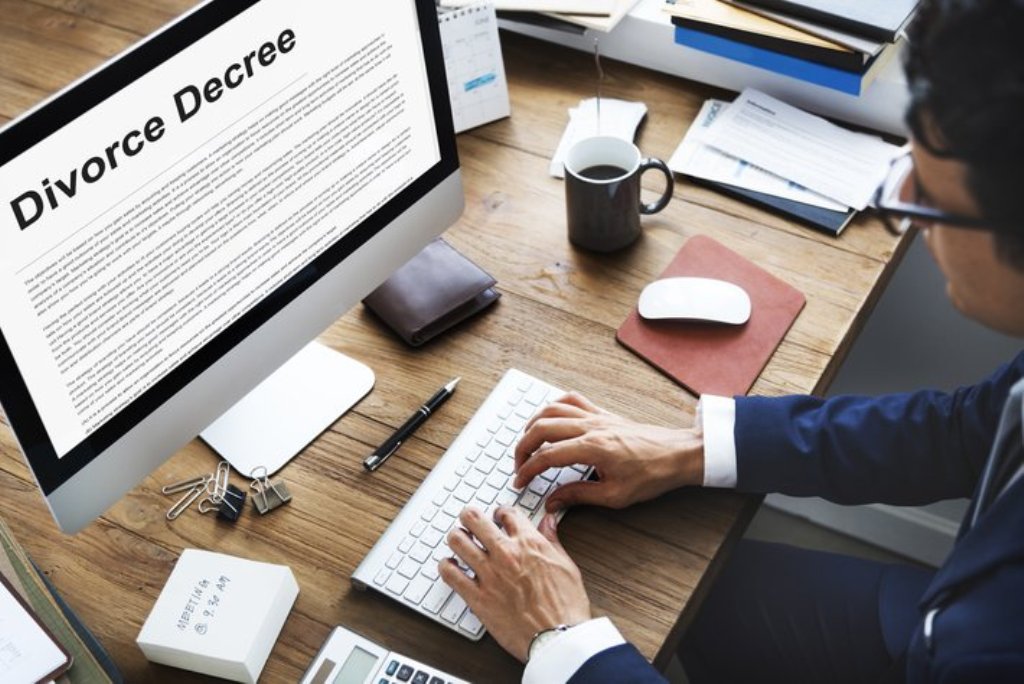 The online world has made significant progress. So much so that if it is online, we can almost do anything like getting a divorce online. From starting a relationship using their Smartphones to buying a new product, you can do it all online.
And here, you need to ask yourself a million-dollar question – Should you file your divorce online as well? If you already have mulled on the question, chances are you have a varied observation. In this article, we will highlight some of the essential aspects of this question.
Online divorce – Is it considered legal?
The process of divorce online is legal. However, this process is always not recommended, especially when you and your partner are witnessing a contentious divorce. And if you and your partner are not able to agree on all the critical problems, it is ideal that you get in touch with an expert lawyer.
You can check out an expert divorce lawyer from a reputed law firm to know more.
Choosing a divorce online
Today, lawyers and law firms enable couples to get divorced online. They provide you with a step-by-step process that can guide all the families that ask for a divorce. Also, this program was designed to recognize the 18 archetypes of divorce, which enables the program to customize and predict the steps every divorcing couple should take.
With their specialized approach to the divorce process, the lawyers ensure that the couples do not get nasty. Even though every lawyer is aware of the divorce process, they know that there can be specific uncertainties.
Divorce online is not a cheap alternative and neither is a quick fix. In fact, it's all about arriving at a solution that will enable the couple to lead their lives well after the separation. Hence, it is essential that you give your divorce process much thought so that you do not make any silly mistakes, and neither should you regret your decision.
Should you say yes to an online divorce filing process?
Law firms can successfully work with couples who want a mutual divorce online. And if your divorce proves to be hostile, chances are you will want to get connected to a lawyer directly to get the separation process in action.
The essential steps for getting the conventional divorce will get based on certain aspects of your bond. It would help if you remembered that all such agreements could impact your life afterward at the time of the divorce process. Hence, you need to ensure that you cater to all the necessary requirements.
Therefore, it is necessary that you get in touch with an expert lawyer. It will ensure that you do not keep any stones unturned to get where you want in a peaceful way and ensure that the divorce proceedings take place correctly and without any hassles.
The question that arises is whether both parties want a divorce online. It is because that will help to outline the ease with which they are offered the divorce. Hence, a partner who does not want the divorce can respond in specific ways that extend the divorce process.
On the other hand, it is faster and smoother when both couples agree on the divorce process. The same is applicable to the agreement process in case the couple gets bogged down with disagreements and fighting over everything. If that happens, then the process will become slower.
Taking the help of a lawyer for your divorce
Are you planning for a divorce? If yes, you need to get in touch with a lawyer who will be invested in your case for a particular situation and suggest to you all you need to do to conduct the divorce process easily.
The expert lawyer will ensure that you get the desired guidance and assistance so that you can follow the divorce proceedings by the court and arrive at a conclusion at the earliest. They will guide you on matters related to alimony, custody, and child support. They can also provide you with various options.
Wrapping things up
Last but not least, you need to understand that a divorce filing can be done online. But a word of caution remains – you need to choose your lawyer and law firm effectively for this.
Several websites suggest that they can file your divorce claim, but they do not work as well as they commit. Hence, it is always better to go with an expert lawyer who will guide you well and make sure that your divorce proceedings occur correctly.
Finally, it would help if you co-operated with your lawyer so that you do not get into any complications or there are no delays. Now that you are aware of these factors, you can go ahead and file for your divorce.