Outdoor Chair Covers How to Select the Right Ones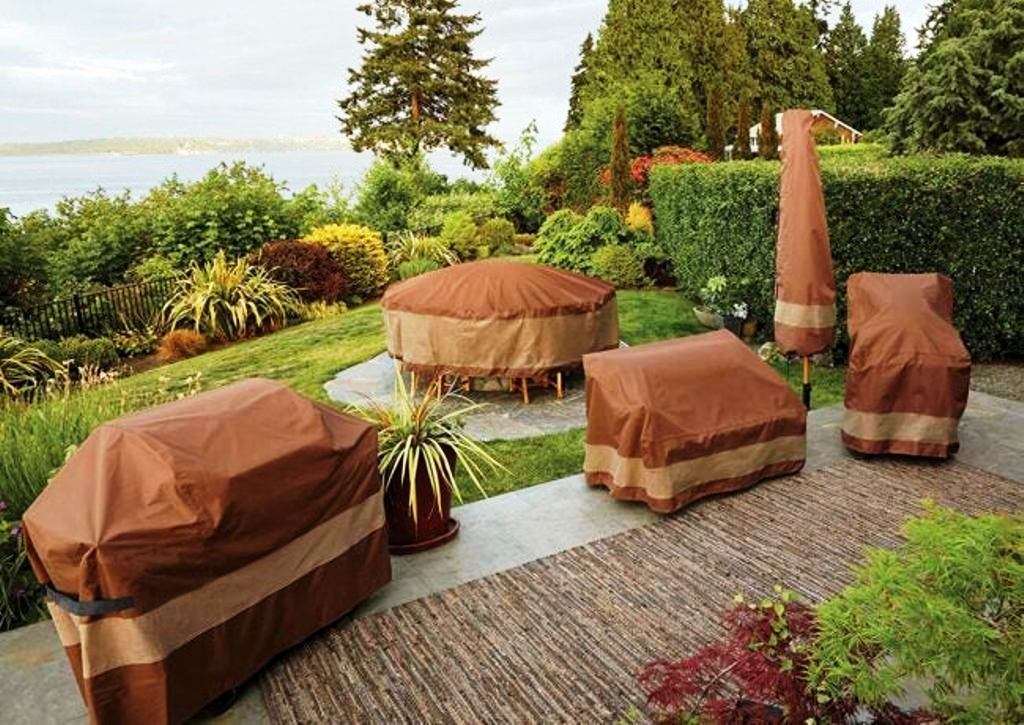 Outdoor chair covers cover up and protect them from damage due to sun, rain or snow. Above all, outdoor chair covers can be found in different materials such as plastic, vinyl and even fabric which are the main reason why they vary in price depending on what material you choose.
Look at these instructions below that will help you find one for your needs:
Decide what you need exactly in Outdoor Chair Covers
It's important to know how many chairs you want to cover. Think about this if you have a garden furniture set containing benches and tables and sofas, for instance, then there may be a need for more than one cover. If however, you just require coverings for several chairs, then there's no need for more than one.
Only then think about choosing
What kind of material do you prefer?
Vinyl outdoor chair covers are usually waterproof and UV-resistant What is more, they are durable enough to withstand the elements like wind and rain. Vinyl chair covers can be slowly damaged by sharp objects or tree branches which may leave your furniture unprotected. If this happens, the cover will eventually rip.
These types of chair covers can also be easily wiped off with a damp cloth in order to remove any dirt from it. On the other hand, plastic outdoor chair covers last longer but they too can be scratched or stained by chemicals or paint among things thus rendering them unusable.
What about the fabric outdoor chair covers? These are usually made of light material which is easy to fold up and store, but they are not suitable for windy days. They can be easily pulled off by strong gusts of wind. Fabric chair covers need to be removed when there's any type of precipitation in order to avoid water damage.
What kind of price are you looking for?
Low-cost outdoor chair covers may only last one season at most while premium quality ones can cost you a fortune yet could endure several seasons or even years depending on how much exposure it's exposed to. Also, check if the cover comes with tie-downs that will keep it secure during heavy winds or rains.
How many people are going to use the chair covers? Outdoor chairs are sometimes subjected to regular wear and tear by more than one person so if your family members are not careful with them, you may need a durable cover.
Choosing the right style is also important since some come with zippers that can be easily opened while others may offer little access which requires more effort on your part.
What kind of temps will apply in your area?
When you live or plan on using your outdoor chair covers at higher altitudes (cold areas) for example, there's no doubt you'll require warm weather chair covers. They usually come with reflective layers underneath that help them retain heat thus protecting the furniture.
On the other hand, if you want to protect your outdoor furniture from the scorching heat, then choose an outdoor chair cover that's made of breathable material. Do not put them away because these types of covers should be left on all year round.
Lastly, consider how easy it is to install and remove the covers. You don't want to struggle even more after a tiring day by removing or putting on something complicated. If possible, opt for slip-on covers instead of those with zippers since they are simpler to work with.
What do you think about our selection?
Let us know what best fits your needs in order to have great-looking furniture pieces still intact for several seasons.
Conclusion:
Furniture is an investment so it's important to know how to care for outdoor furniture.
We hope you found this article useful for your search, please don't forget to share it with your friends if you like what you read or leave us a comment below if you think we missed something!
Trending CTN News: