Top 4 Tips For Maintaining Your Concrete Driveway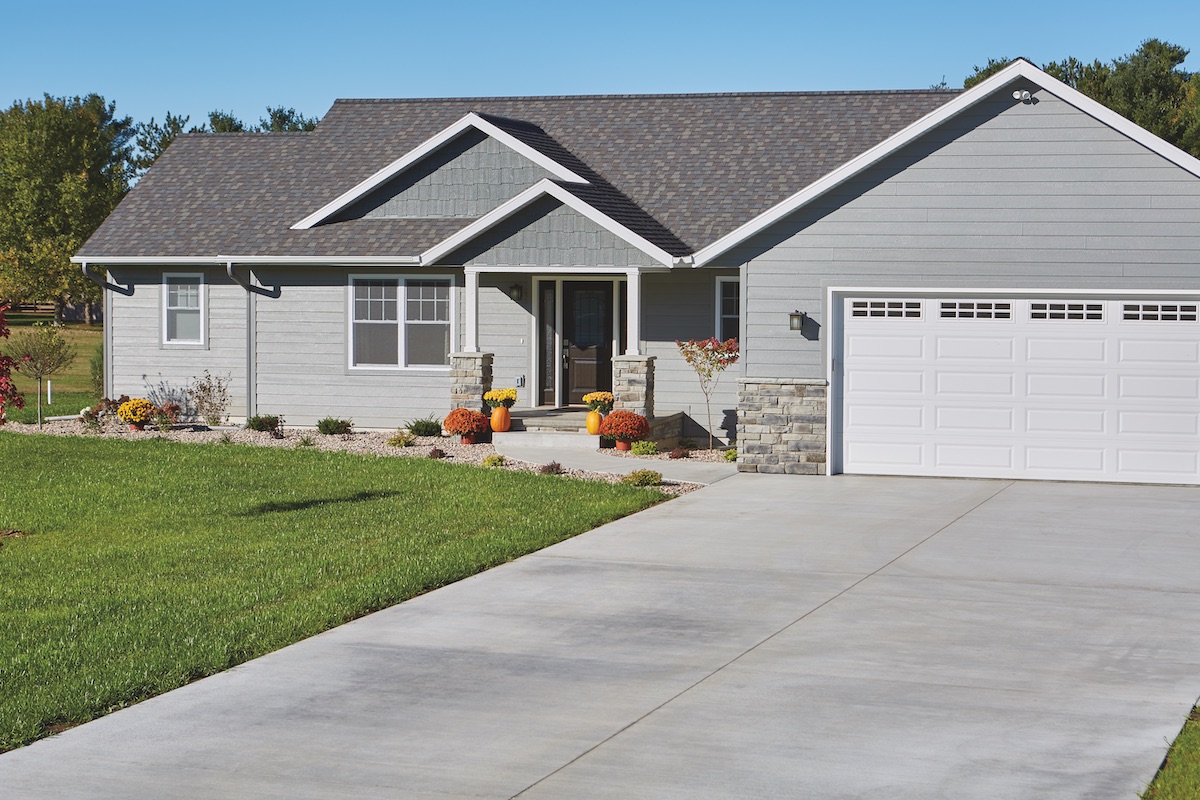 A concrete driveway is popular for homeowners because they offer sturdiness and curb appeal. However, like any other home exterior, they can show signs of wear and tear over time if not properly maintained.
The good news is that there are a few ways you can keep your concrete looking great and protect it from damage for a long time. Follow these top tips to get the most out of your concrete driveway and save money in the long run.
Keep it Clean
If you are not a fan of the look of your concrete driveway or have noticed that it looks worn down over time, it is important to take action and clean it regularly. It will keep it looking great and protect your property and wallet from the long-term effects of dirt and grime.
Cleaning your concrete driveway does not have to be a difficult or time-consuming task. Many products on the market will help you get great results in little to no time. You can talk to a professional from ​​Skyco Group to help you with this.
One of the best and most common ways to clean your concrete driveway is to use a degreasing solution to remove any oil or other residue from vehicles parked on it. These products can be purchased at most hardware stores and are easy to use, ensuring you have a clean, white, and safe driveway in no time.
For more severe stains, you may need to use an outdoor cleaning solution specially designed to clean the outside of your concrete. These can be very powerful and can lift the most stubborn of stains.
Keep Your Concrete Driveway Dry
Keeping your concrete driveways dry is one of the top ways to maintain their appearance. It will also help you avoid any damage caused by the elements or vehicles driving on your driveway.
It would help if you were sure to get a concrete sealer to protect your concrete from grease and oil, which can cause serious damage over time. The type of sealer you use will affect the lifespan of your concrete driveway and how frequently it needs to be resealed.
Once your concrete driveway is cured, it's important to take the necessary steps to ensure it's completely dry before sealing it. It will give you the best results and a longer-lasting finish.
Keep it Well-Adjusted
Concrete is one of the most durable and long-lasting driveway materials available, so proper maintenance is critical to its longevity.
A well-constructed and maintained concrete driveway is a good investment for any homeowner. It will not only improve the look of your home, but it can also increase property value in the long run.
Parking your vehicle in a different spot daily is another good way to keep your concrete drive in tip-top shape. It can be particularly helpful during the summer when the heat can cause your asphalt to swell and deform.
Keep it Safe
Many things can go wrong with concrete driveways, and if you want to ensure yours lasts for as long as possible, you need to take the time to do some maintenance.
To prevent moisture from penetrating the surface of your concrete, make sure you keep it properly sealed. Typically, you should apply a new sealer every 2-4 years, depending on how often your concrete is exposed to moisture and weather extremes.
It can be convenient to use de-icing chemicals in the winter, but these can cause serious damage to your concrete. These products force the ice to melt, which causes a freeze-thaw cycle that forces the moisture to seep into the concrete and causes cracks.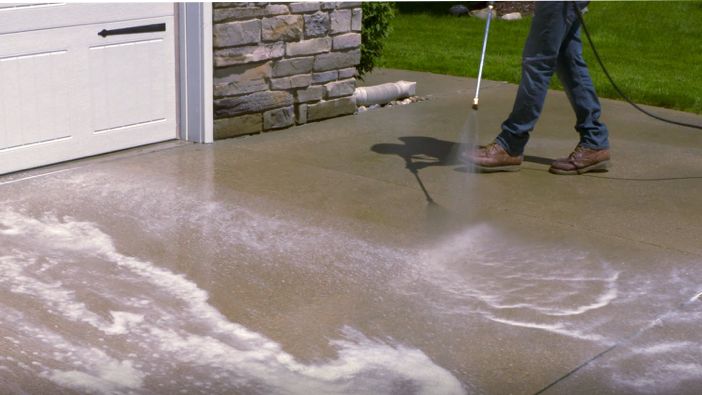 It is tempting to sprinkle rock salt on your concrete driveway during the winter, but this can be a big mistake. Over time the corrosive salt pits the concrete over time, causing it to crack and chip.
The edges of your concrete driveway are particularly vulnerable to breakage and chipping. Soft concrete is more prone to damage when subjected to strong force. If you park your car in the driveway, avoid parking it directly on the edges or during renovation projects requiring heavy construction vehicles.
Aside from the obvious outdoor debris that can be absorbed into your concrete driveway, motor oil, radiator fluid, and other substances can also leave stains. These stains can become permanent if they aren't treated as soon as they occur.
Finally, cleaning your concrete driveway once a year using a pressure washer or power washer is important. It will help remove dirt and grime that can build up over time, ensuring your driveway looks its best.
In addition, you should regularly check for cracks or other signs of damage and fix them as soon as you notice them. It will prevent the concrete from further damage and require costly future repairs.
People Also Reading: