North Korea Fired Two Short-Range Ballistic Missiles To Protest Allied Drills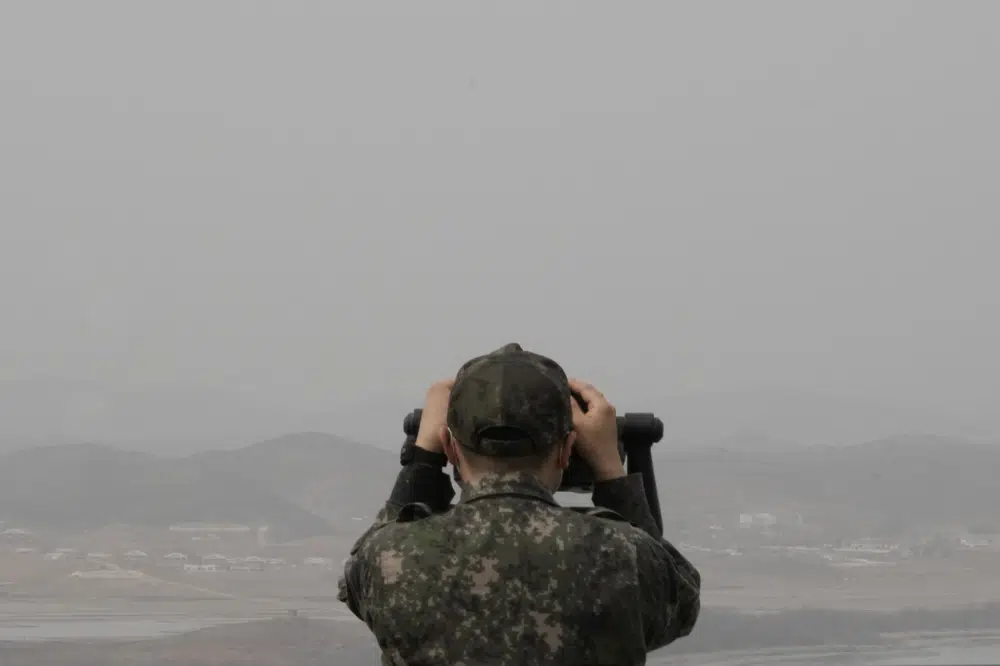 (CTN NEWS) – On Monday, hours after North Korea fired two short-range ballistic missiles in an apparent protest of the allies' growing drills.
Fighter jets screamed off the nuclear-powered USS Nimitz as the nuclear-powered aircraft carrier and its battle group started training with South Korean warships.
This month's seventh missile test highlighted the escalating tensions in the area as both the North's weapons tests and the joint military drills between the United States and South Korea have grown more intense in a cycle of tit-for-tat.
Possibly the launches coincided with the arrival of the USS Nimitz and its strike group, which included two destroyers and a guided missile cruiser, as well as air defense exercises with South Korean vessels.
According to Jang Do Young, a spokesman for the South Korean navy, the drills were designed to hone cooperative operating capabilities.
And show that the United States is committed to defending its ally with all available means, including nuclear weapons, in the face of the North's "escalating nuclear and missile threats."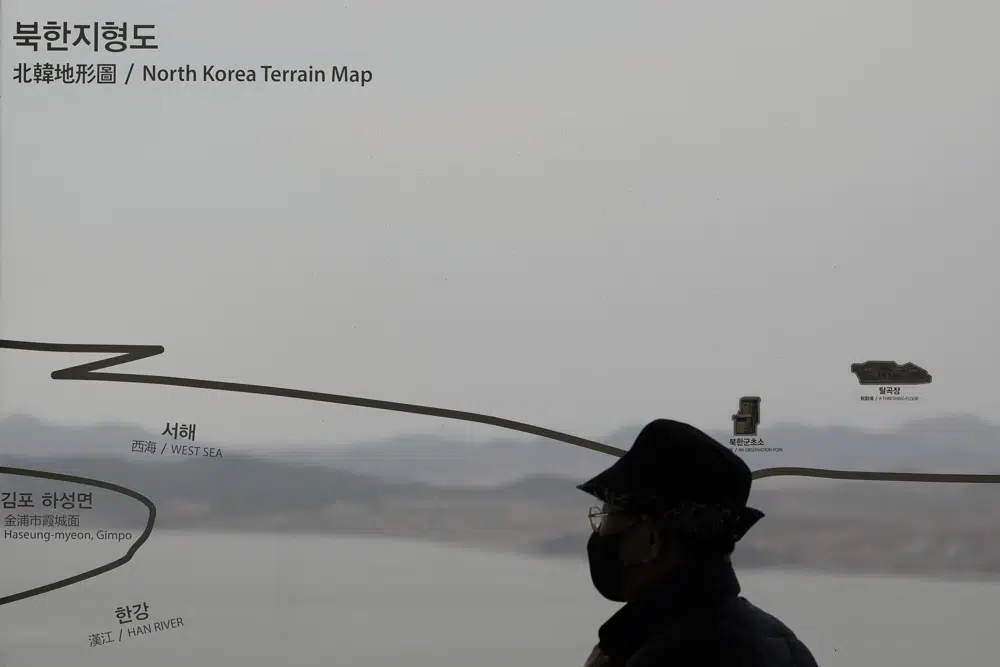 On Tuesday, the Nimitz strike group was anticipated to touch down in the Busan port on the South Korean mainland.
Rear Adm. Christopher Sweeney, commander of Carrier Strike Group Eleven, stated that the United States always has deployable strategic assets available. "We can and will keep using those resources."
Two North Korean missiles were launched from western inland areas
The Joint Chiefs of Staff of South Korea reported that the two North Korean missiles were launched from a western interior region south of Pyongyang between 7:47 and 8 a.m. and traveled around 370 kilometres (229 miles) before touching down at sea.
The missiles, which landed outside of Japan's exclusive economic zone, were described as having flown on an erratic trajectory and reaching a maximum altitude of 50 km by the Japanese military. (31 miles).
A North Korean solid-fuel missile that appears to be based on Russia's Iskander mobile ballistic system and designed to be manoeuvrable in low-altitude flight to better evade South Korean missile defences has previously been described in similar terms by Japan.
The U.S. MGM-140 Army Tactical Missile System is similar to another short-range system that North Korea also possesses with similar features.
Hirokazu Matsuno, the chief cabinet secretary of Japan, stated that North Korea may step up its testing activity even further by launching additional missiles or perhaps carrying out its first nuclear test since September 2017.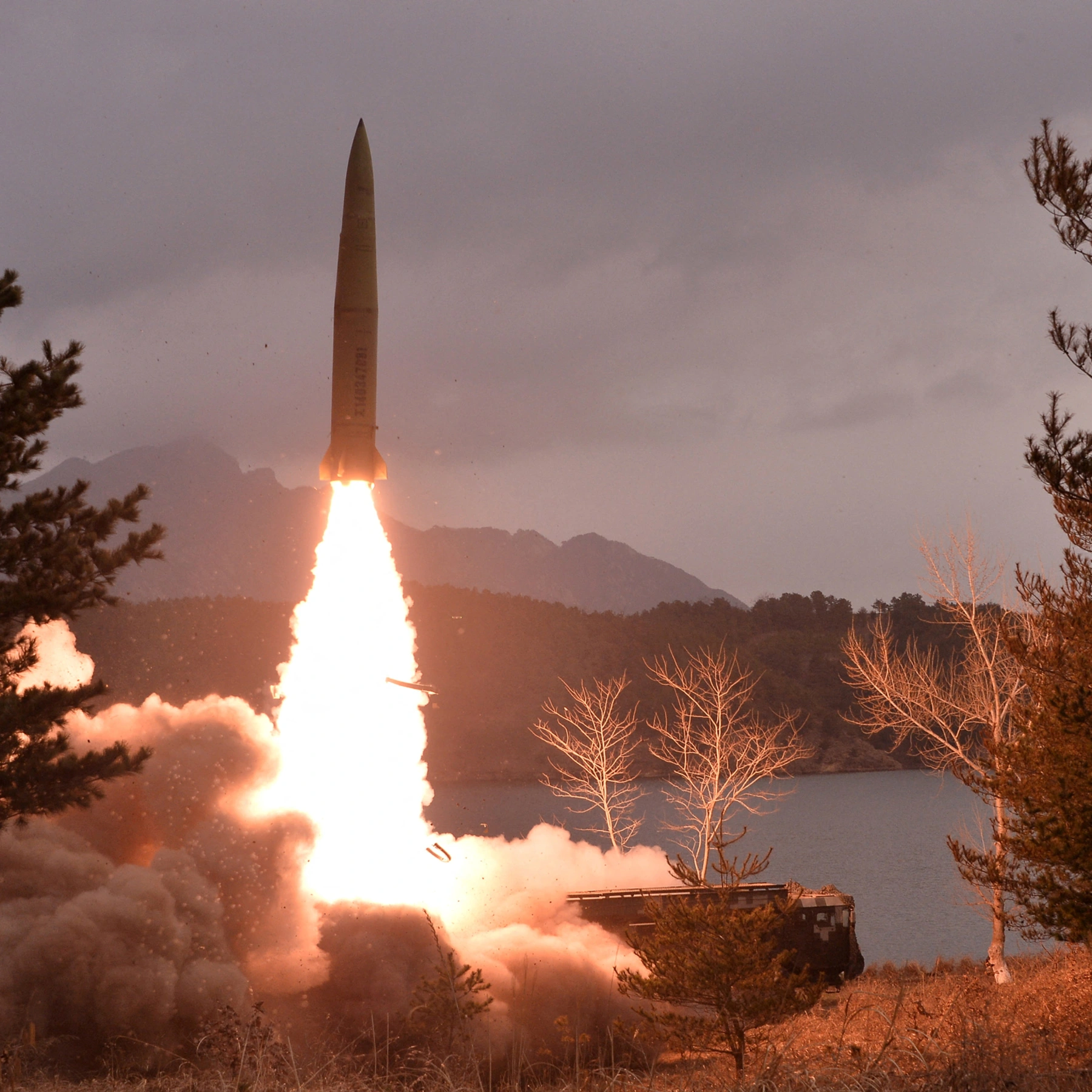 The militaries of South Korea and Japan condemned the most recent launches as a grave provocation endangering regional peace and said they were collaborating with the US to further examine the missiles.
The launches, according to the U.S. Indo Pacific Command, did not immediately constitute a threat to the country or its allies, but they did demonstrate the "destabilizing impact" of North Korea's illegitimate nuclear and missile programs.
North Korea, subject to U.N. Security Council sanctions for its nuclear program since 2016
The launches elicited no immediate response from North Korea, which has endured tighter U.N. Security Council sanctions since 2016 due to its nuclear development. 2016
In recent memory, the largest springtime exercises between the United States and South Korea were finished last week and featured both computer simulations and live-fire field exercises.
But as a show of force against the North's escalating threats, the allies have kept up their field training.
When the USS Ronald Reagan and its battle group arrived in September for joint drills with South Korea—the last time the US dispatched an aircraft carrier to waters near the Korean Peninsula—North Korea had also shot a short-range missile.
As part of North Korea's efforts to obtain nuclear recognition from the United States and negotiate a lifting of sanctions from a position of strength.
The country has launched more than 20 ballistic and cruise missiles on 11 occasions this year.
An intercontinental ballistic missile and several short-range missiles were tested this month in an effort by North Korea to show that it can launch nuclear attacks on both South Korea and the U.S. mainland.
Last week, the North conducted what it characterised as a three-day practise that mimicked nuclear assaults on sites in South Korea. KIM
The joint military exercises between the US and South Korea have been denounced by North Korean leader Kim Jong Un as invasion practise. The exercises, according to the allies, are defensive.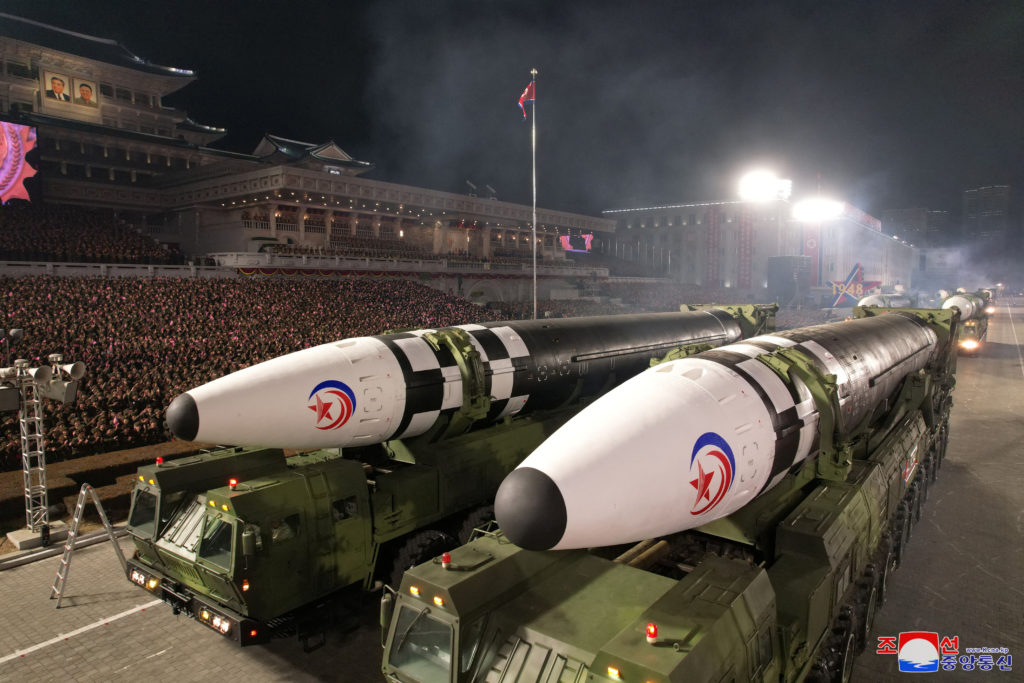 The tests included a rumored nuclear-capable underwater drone
The North said that the tests featured a nuclear-capable underwater drone that could trigger a massive "radioactive tsunami" and destroy naval ships and ports.
The Joint Chiefs of Staff in Seoul said in a statement on Monday that it believes the North Korean claims are likely to be "exaggerated and fabricated." Analysts were dubious about whether such a device posed a significant new danger.
Following some of its ballistic and cruise missile tests this month.
North Korea also asserted that those missiles were fitted with dummy nuclear bombs that exploded 600 to 800 meters (1,960 to 2,600 feet) above their sea targets, indicating that these were the heights that would cause the most damage.
North Korea Has Already Had A Record Year Of Weapons Testing In 2022
In 2022, North Korea launched more than 70 missiles, setting a new milestone for weapons testing.
It had enacted a nuclear strategy that allows for pre-emptive strikes in a variety of circumstances when it might feel that its leadership is under danger.
In the opinion of Duyeon Kim, a senior analyst at the Center for a New American Security, North Korea seems to be practicing, or signaling that it is practicing, the use of nuclear strikes, both preemptive and retaliatory, under its nuclear doctrine.
The issue is that Pyongyang's continued testing aids in advancing its technology, strengthen its nuclear arsenal that threatens South Korea and Japan.
Raises the risk of error that could result in unintended conflict, and builds political clout in advance of future negotiations with Washington.
The South Korean air force revealed information about a five-day joint drill with the United States last week that included live-fire displays of air-to-air and air-to-ground weapons after the North announced the drone test on Friday.
In order to counter North Korean nuclear threats, Seoul has adopted a "three-axis" strategy that includes preemptively striking potential attack sources, intercepting incoming missiles, and neutralizing the North's leadership and key military facilities.
The air force said the exercise was intended to test precision strike capabilities and reaffirm the validity of this approach.
RELATED CTN NEWS:
What Makes TikTok A Security Threat To The US?
North Korea Stated Its Cruise Missile To Be Part Of Nuclear Attack Simulations
Abortion Laws In Thailand: Current Regulations And Social Context